Sports Medicine & Orthopaedic before & after responsive website redesign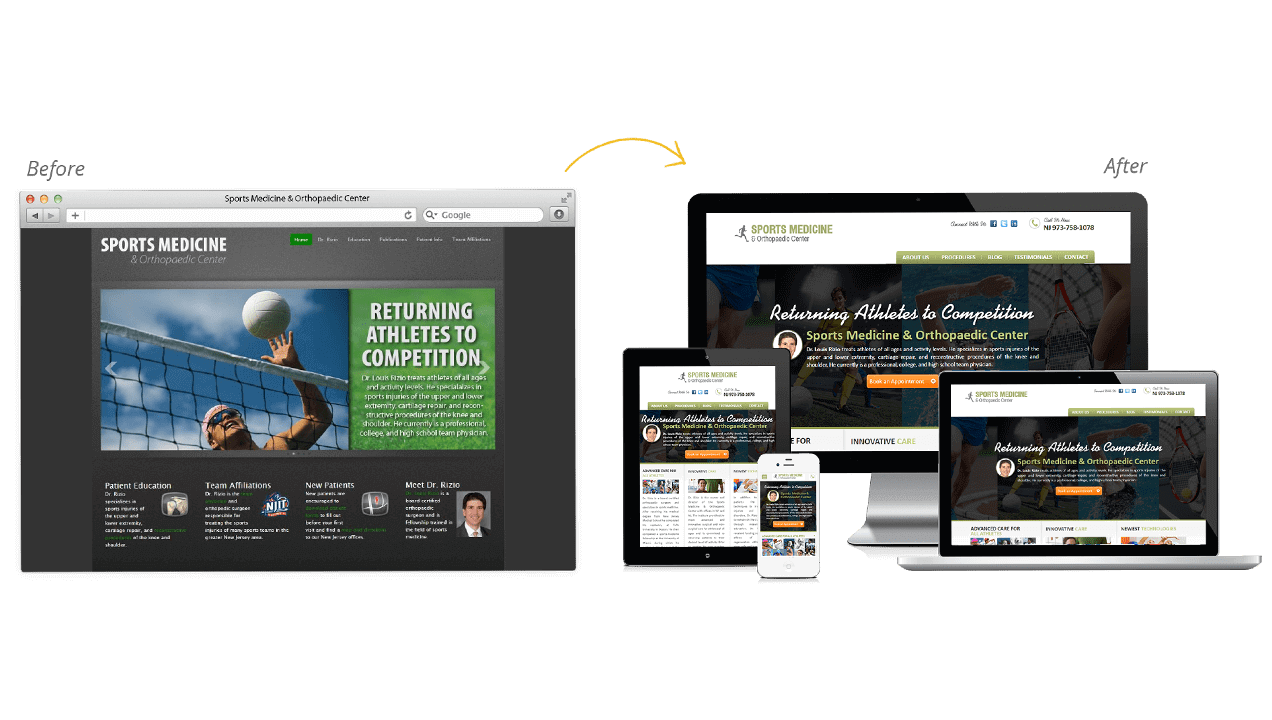 Project Brief
Custom website design for sports medicine in New Jersey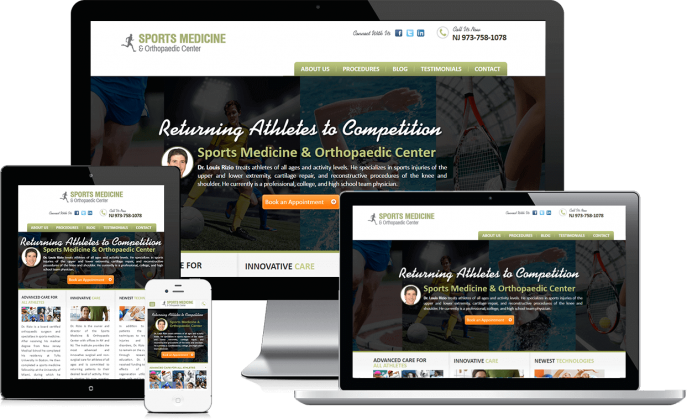 Custom Sports Medicine Website
Showcase your medical capabilities with a unique website design
Sports Medicine & Orthopaedic is a treatment center that is headquartered in Clifton, New Jersey. They needed a professional sports medicine website design to reach a wide audience in their niche and through the Internet.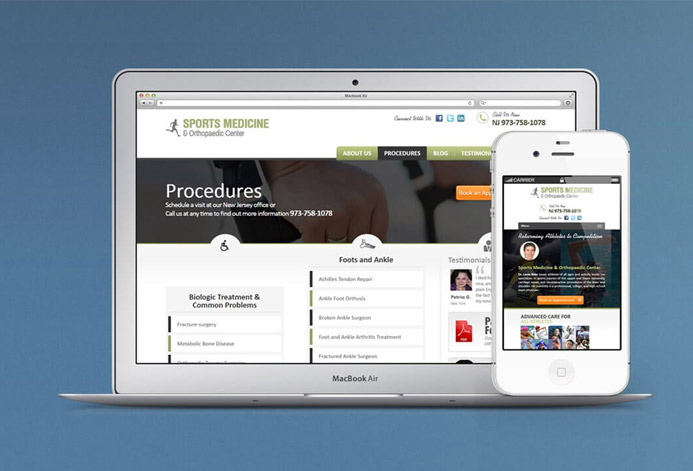 WordPress for Orthopaedic Center Websites
Enjoy more control over your orthopaedic website when you tap on the power of WordPress
Sports Medicine & Orthopaedic chose a casual website design to ensure that their business appeared welcoming. Having a WordPress website not only allows you to customize design elements. Sports medicine specialists and orthopaedic centers can also manage their content without needing any technical expertise.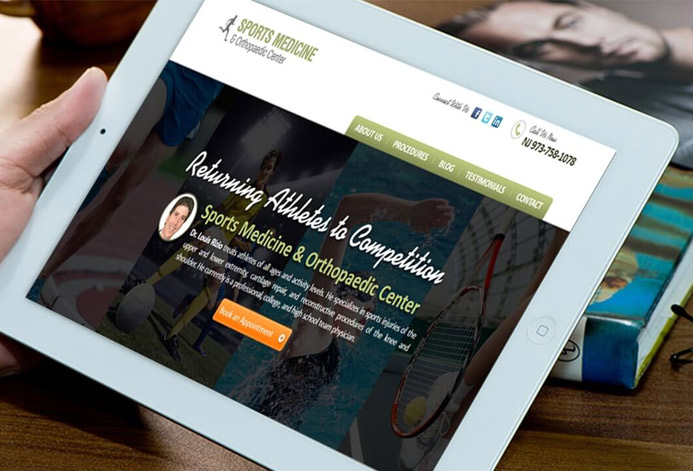 Lead Generation for Orthopaedic Centers
Gain new patients and make more revenue with proven lead generation strategies
Sports Medicine & Orthopaedic added eye-catching call-to-action buttons and contact information to capture leads. If you want to create a sports medicine website that is easy to find on Google and can reach your desired audience, work with an experienced website designer now!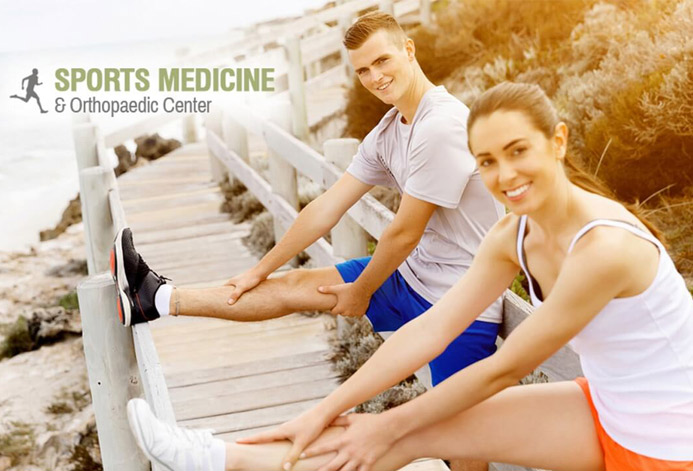 Other websites you may be interested in
Next Level Ballroom