Project Brief
Custom website design for private investigator services in New York
Company
Private Investigator Services
Location
Rockville Centre
Target
Franchise / Multi-Location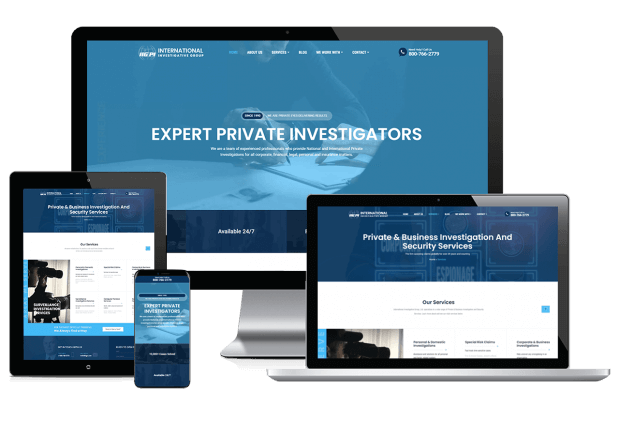 Custom Private Investigator Services Website
Become a winning brand with smart website design
International Investigative Group is a team of experienced professionals who provide National and International Private Investigations for all corporate, financial, legal, personal and insurance matters. They required a professional website to feature their investigation and security services.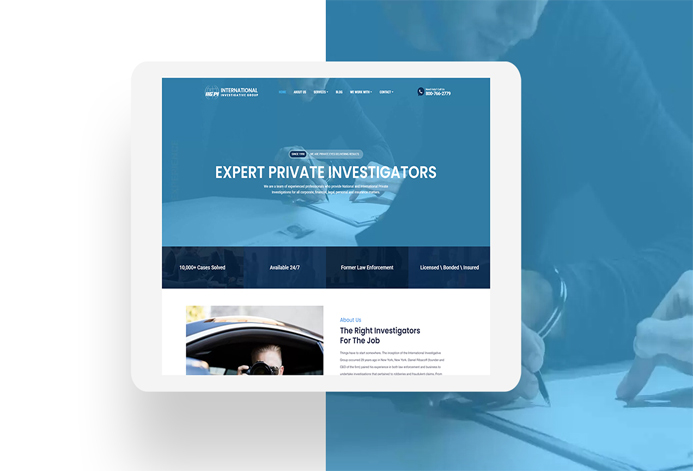 WordPress for Private Investigation Websites
Showcase your private investigation skills with a modern WordPress website design
International Investigative Group's WordPress website reflects a serious tone that reflect their line of work. With a custom website, they are able to showcase their partners, past projects, and services altogether.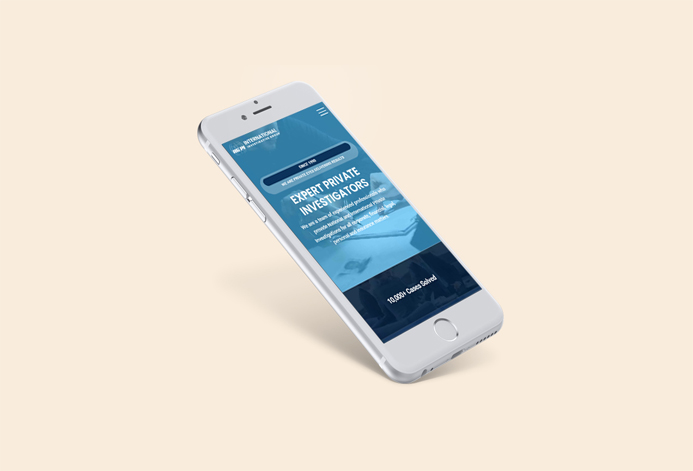 Lead Generation for Private Investigators
Be seen and heard by more potential customers with powerful lead generation tactics
Since the launch of their custom website, International Investigative Group's have been receiving tons of inquiries about their investigate and security services. Whether you are a small business or a large corporate looking to grow your online presence, consider working with professional web designers to create your customized website today!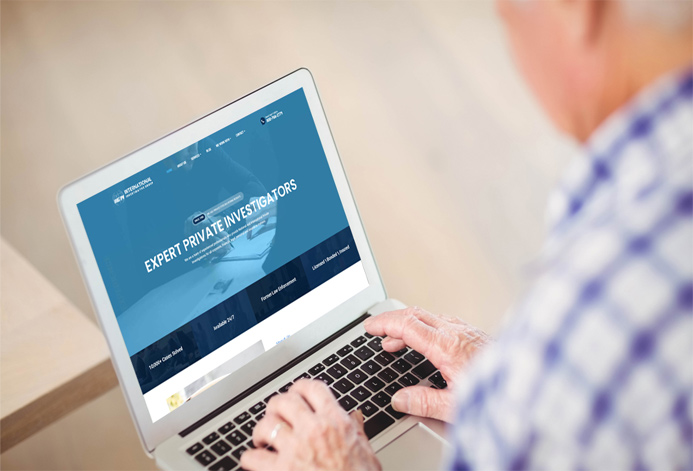 Other websites you may be interested in