Project Brief
Custom website design for pond construction in New Jersey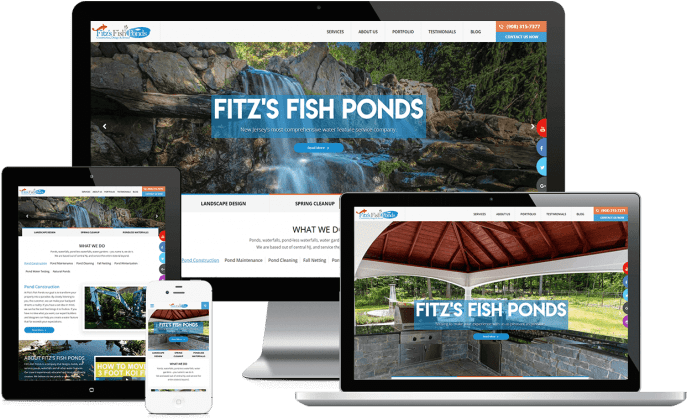 Custom Pond Construction Website
Fitz's Fish Ponds kicks the competition out of the water with a stellar website design
Fitz's Fish Ponds is a company that designs, builds, and services ponds, waterfalls and all kinds of water features. They required a customized website to showcase their water feature products and services.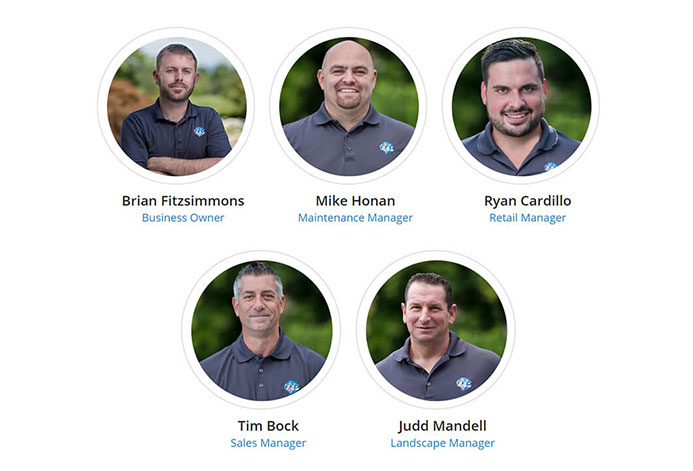 WordPress for Pond Services Websites
Scale your WordPress website as your pond service business grows with exceptional ease
Fitz's Fish Ponds' website is 100% customizable which allowed them to update their own content and make changes whenever necessary. With a custom WordPress website, you can manage your very own online platform anytime.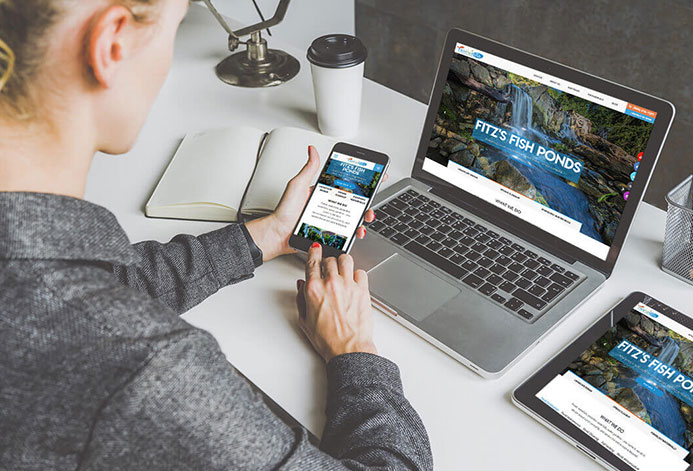 Lead Generation for Pond Service Providers
Be an industry leader with proven lead generation strategies
By having an attractive website, Fitz's Fish Ponds has gained an increase in online traffic and has received many request for their water treatment services. If you are looking to advertise your water feature services online, begin your journey of developing a customized website with a professional web designer today!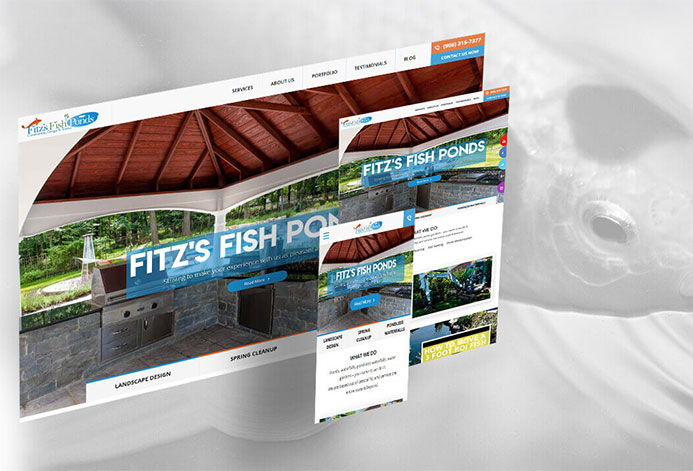 Other websites you may be interested in
Squeaky Klean Services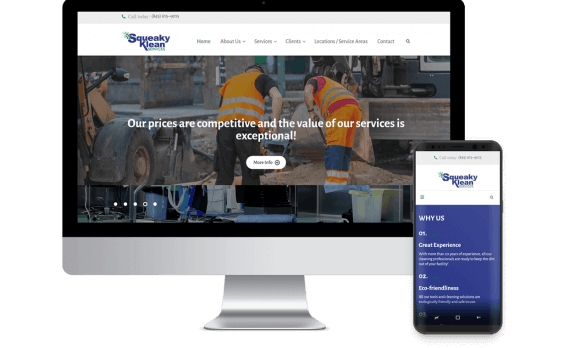 Peter Leto