Taekwondo Elite before & after responsive website redesign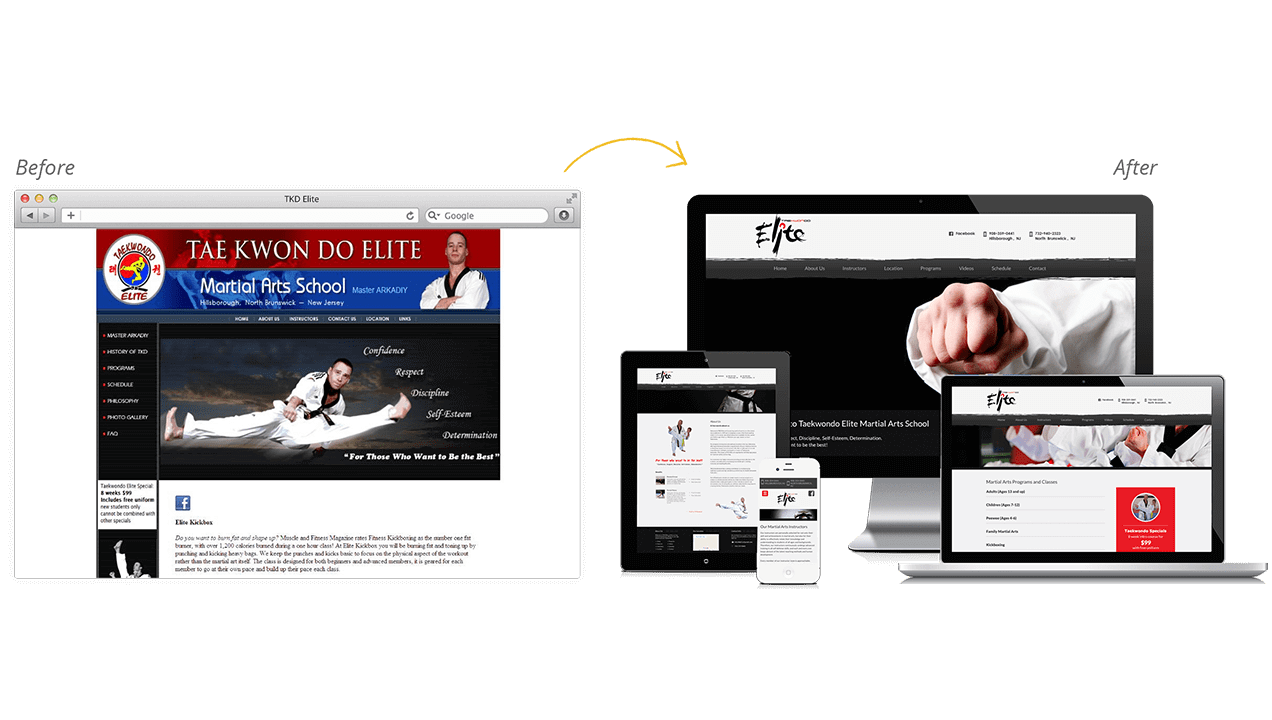 Project Brief
Custom website design for martial arts in New Jersey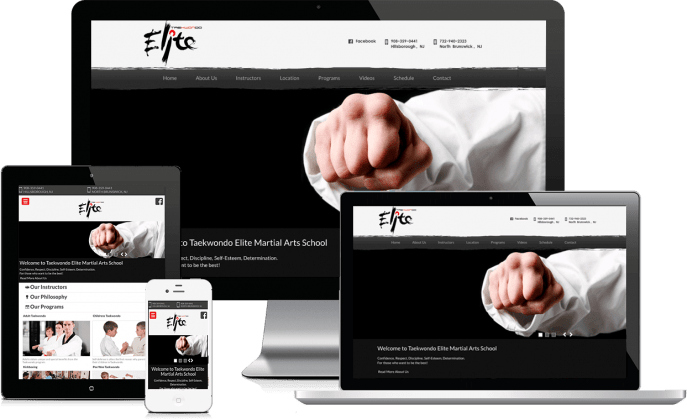 Custom Martial Arts Website
Hack your way toward success with a powerful web design
The client is a Taekwondo Elite Martial Arts School and the headquarters of Korea Krav Maga Association in the United States. They needed a new martial arts website design showcase their Taekwondo and Krav Maga programs.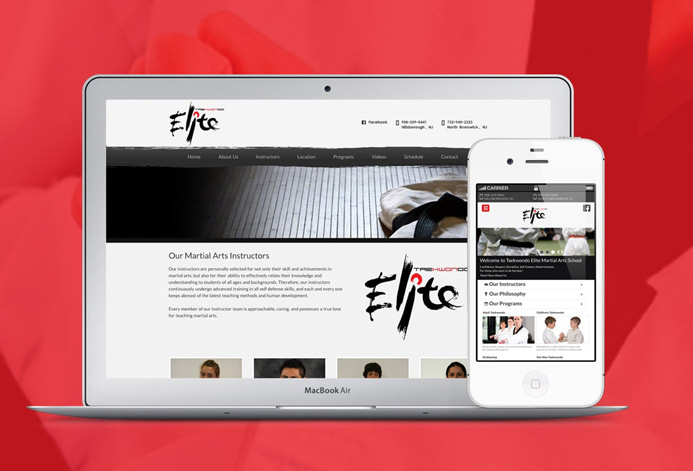 WordPress for Martial Art Program Websites
Enhance your credibility as a martial arts school by opting for a modern WordPress website design
Taekwondo Elite's martial arts website is easy to navigate and the information within is easy to understand. Visitors can see all of the martial arts programs they offer on the homepage. You can easily configure WordPress websites to feature any content that is important for your martial arts school.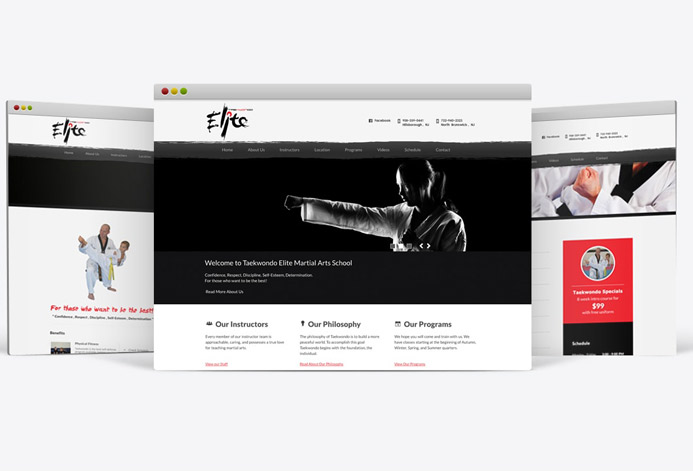 Lead Generation for Martial Arts Programs
Become a legend in your industry with proven lead generation tactics
A professional martial arts website allowed visitors to learn more about Taekwondo Elite's Krav Maga and Taekwondo programs with ease. If you want to create an informative website for your martial arts school, work with an experienced web designer now!