H&C Metals before & after responsive website redesign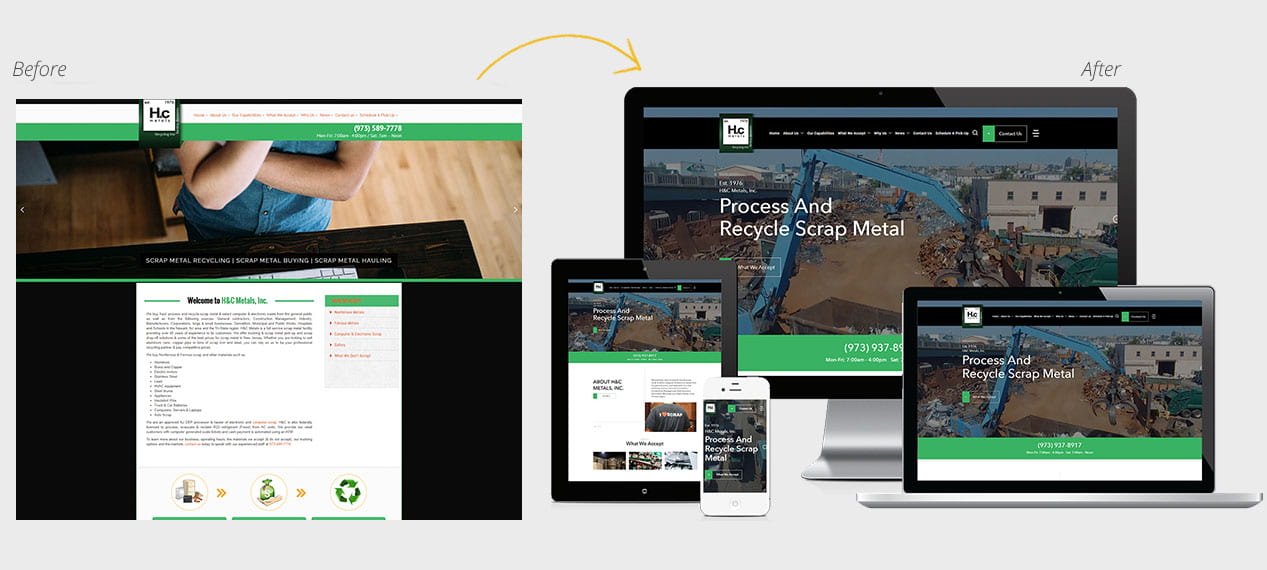 Project Brief
Website Redesign, SEO & PPC for a Metal Recycling Company
Company
Scrap Metal Recycling
Functionality
Request a Service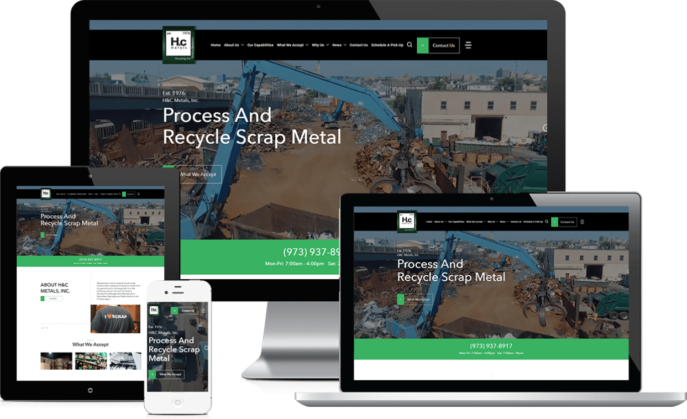 WordPress Website Redesign
Embracing Modernity with a Sleek, User-Friendly Website Design
H&C Metals, Inc., a leader in the scrap metal and e-waste recycling sector, collaborated with SmartSites to transform their online presence. The project focused on refreshing their website with a modern design, integrating interactive elements, and streamlining navigation to enhance user engagement and drive conversions.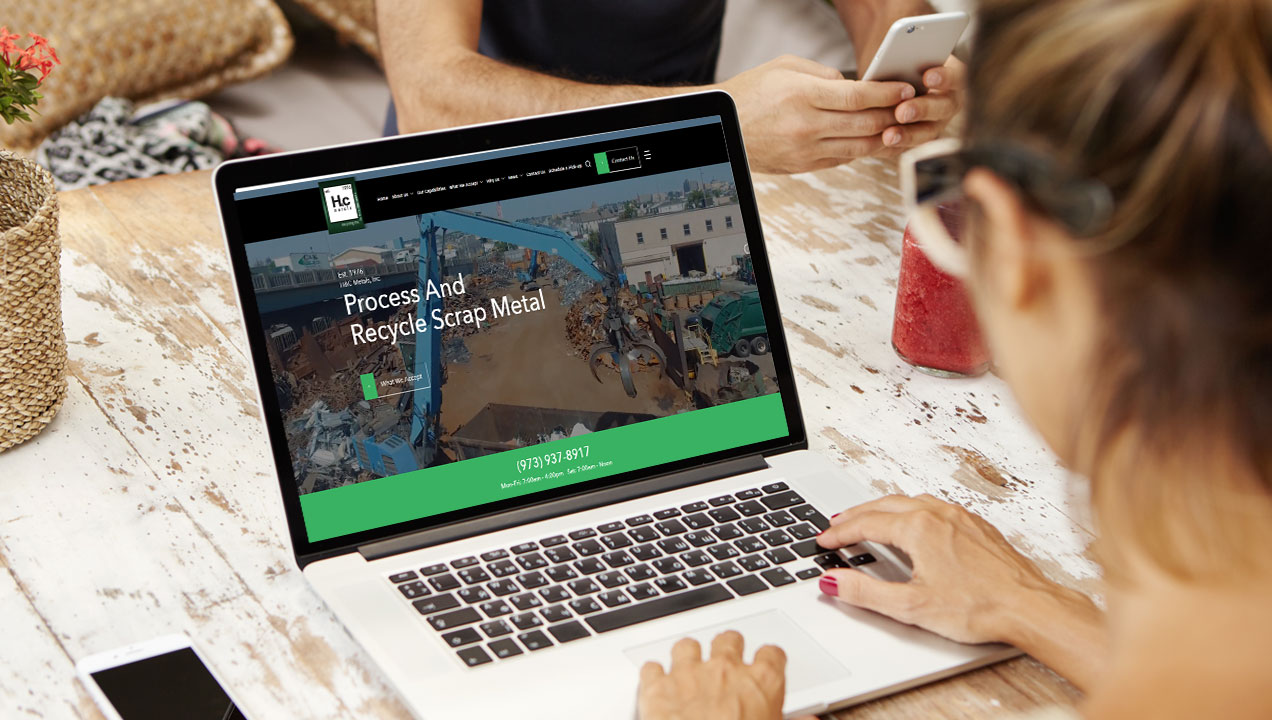 Enhancing User Experience and Engagement
Strategically Designed to Boost User Interaction and Business Leads
SmartSites' approach for H&C Metals, Inc. centered on creating a user-centric website. This included interactive video backgrounds, easy-to-use forms for scheduling appointments, and strategically placed contact buttons, all aimed at increasing user engagement and potential business opportunities.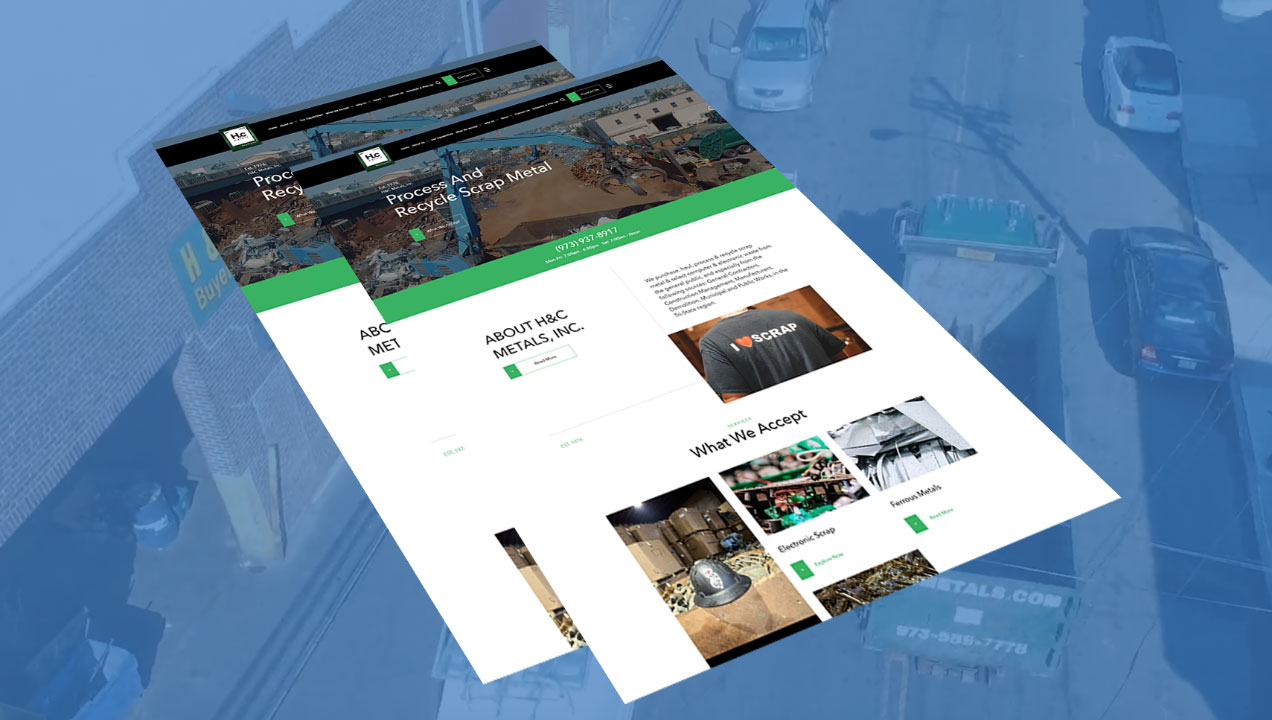 Elevating Brand Presence Online
Showcasing Environmental Commitment through Digital Storytelling
The redesign emphasized H&C Metals, Inc.'s dedication to environmental sustainability. A distinctive color palette reflecting their eco-conscious values, along with a video gallery showcasing their processes, significantly enhanced their brand storytelling and online presence.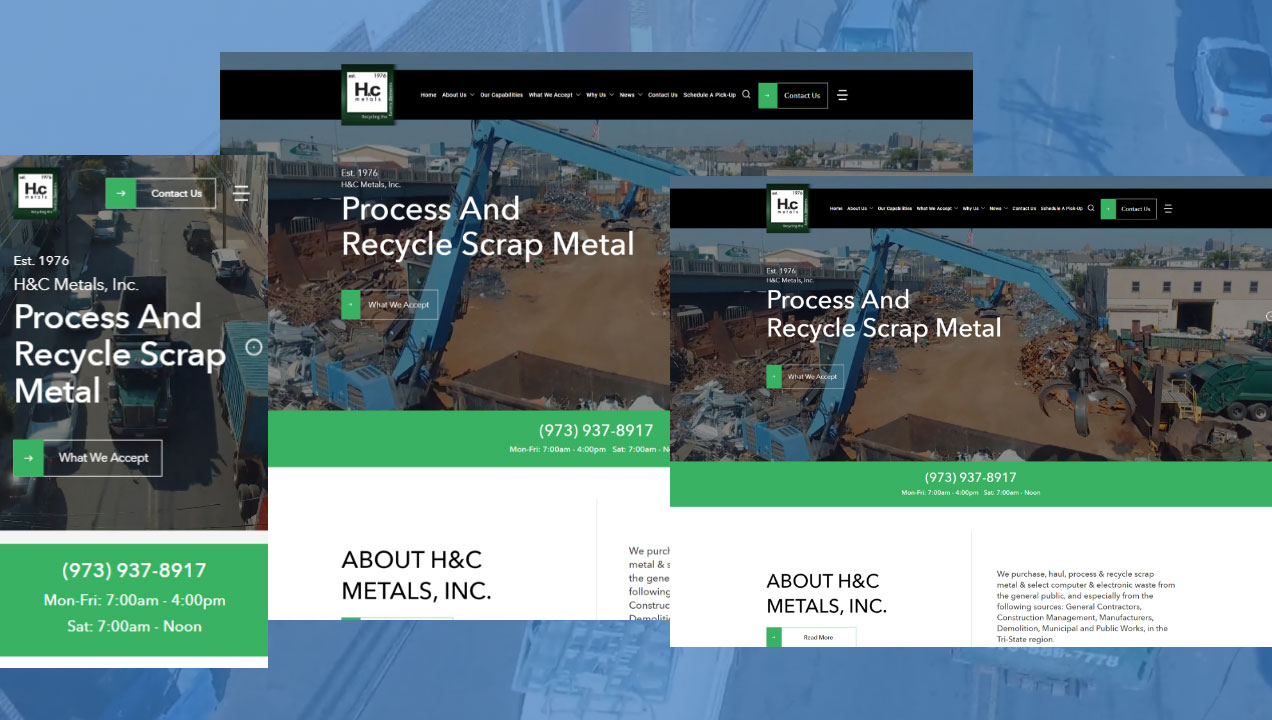 Other websites you may be interested in
Terri Paints