The Calendar Group before & after responsive website redesign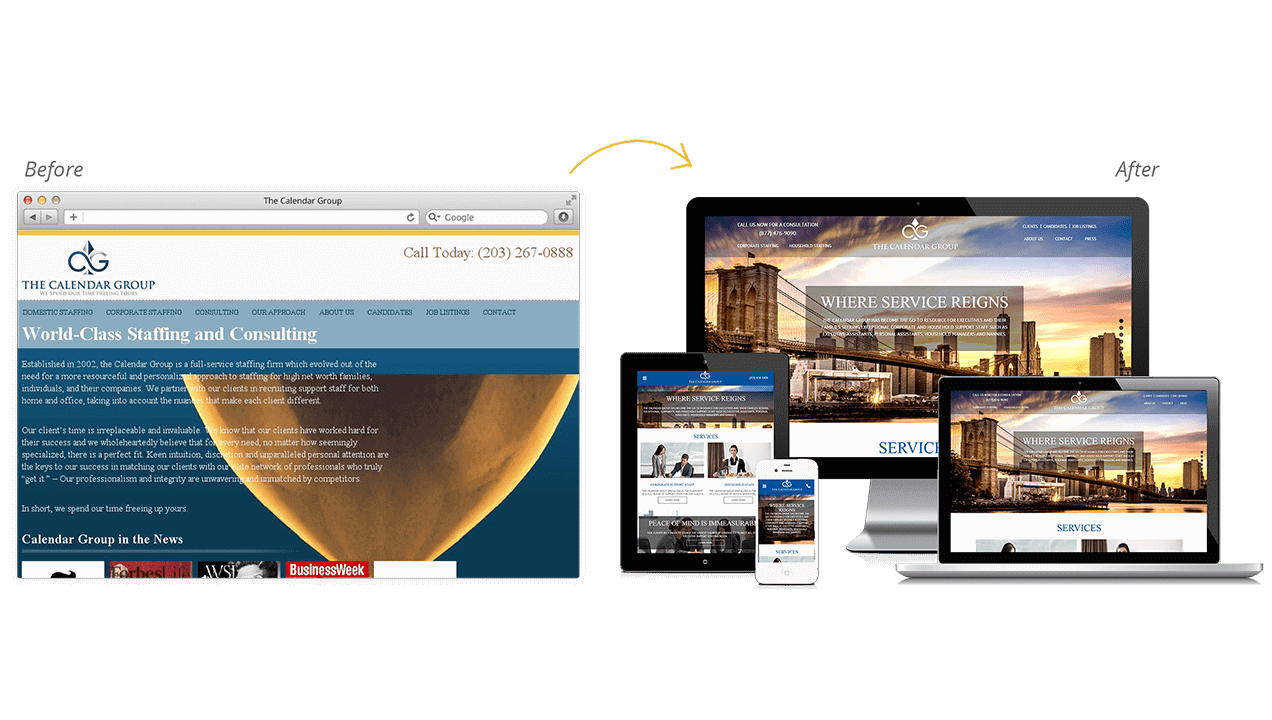 Project Brief
Custom website design for an employment agency in Connecticut
Functionality
Client Portal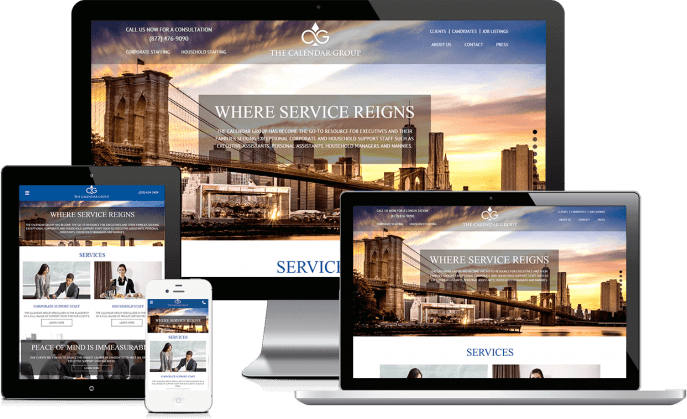 Custom Employment Agency Website
The Calendar Group defeats the competition with a stylish website design
The Calendar Group specializes in the strategic placement of corporate support staff and household staff for their clients' workplaces or homes. They needed an employment agency website that allowed them to showcase their corporate information and services.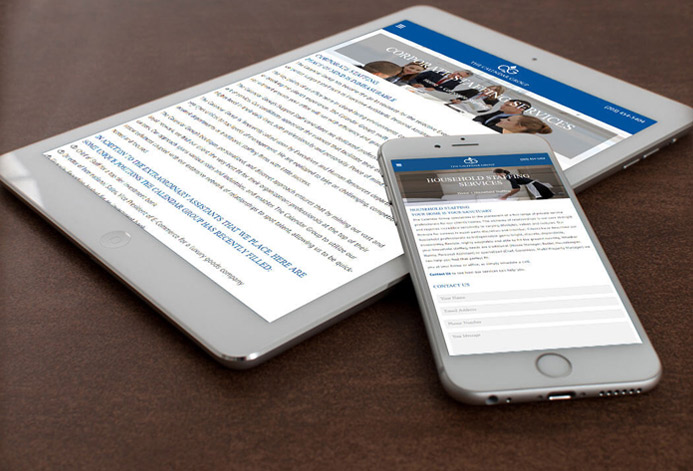 WordPress for Staffing Company Websites
It's easy to manage a WordPress staffing company website
The Calendar Group's staffing company website features a modern web design that is easy to use and navigate. WordPress is known for their fully customizable designs and you can tweak it to provide a unique experience to your visitors.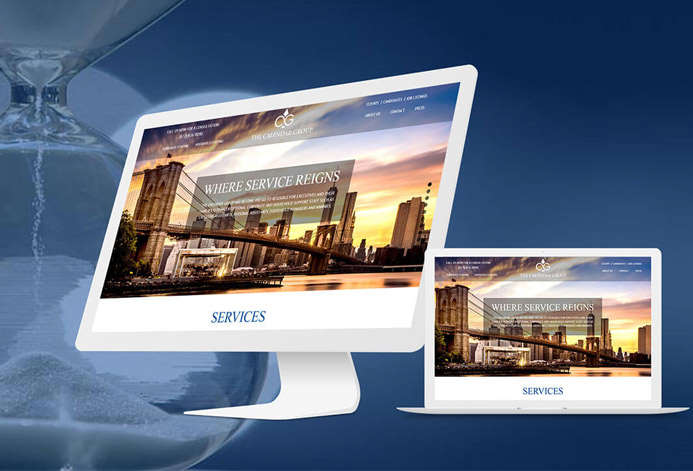 Lead Generation for Recruitment Agencies
The Calendar Group uses powerful call-to actions to increase lead generation for their recruitment agency website
In addition to increasing website visibility in search engine results pages and attracting leads, The Calendar Group also added a client portal to improve their customer support capabilities. If you want a site that works like this, contact an employment agency web developer today!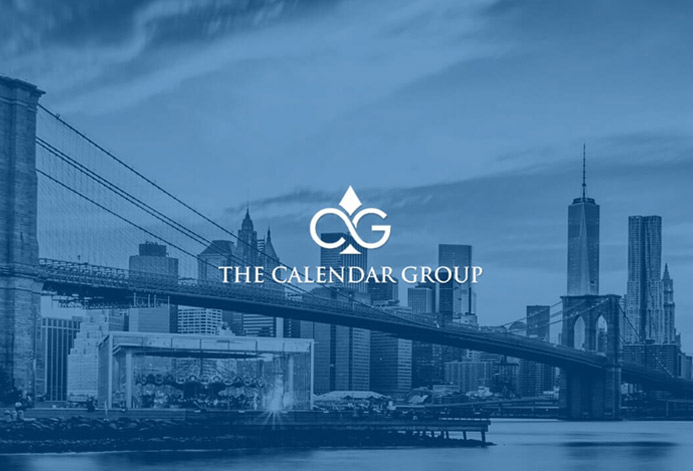 Other websites you may be interested in