Project Brief
Custom Magento Website Design & Development for an Online Artist Platform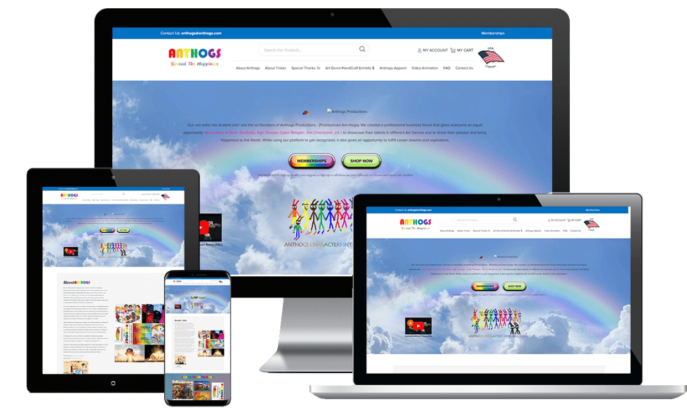 Custom Magento Website
Indulge your artistic passions and share your creative brilliance with the world!
Anthogs Productions, LLC offers a one-stop-shop for talented individuals like yourself, whether you love to paint, draw, write poetry, knit, sculpt, make handcrafts, write stories, make music, or produce other artistic masterpieces. Anthogs Productions, LLC offers the unlimited opportunity to showcase or sell one's unique art genres with an annual membership, featuring up to 3 exhibits at a time. This professional business forum provides equal opportunity to all, regardless of race, disability, age, gender, color, religion, sexual orientation, and more, to share their talents in various art genres and handcrafts and spread joy worldwide. By using Anthogs Productions' platform, artists not only gain recognition but also the chance to fulfill their career dreams and aspirations.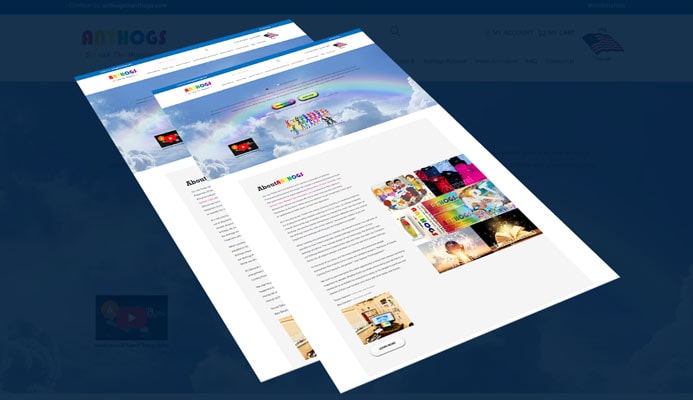 Magento for Artists
A custom Magento website allows your business to facilitate the sale of your users' creative works.
Anthogs Productions, LLC proudly presents its newly launched Magento website, which encompasses several custom development features. The website offers an exceptional user experience, with cutting-edge functionalities such as sales commission capabilities, seamless email communication for both buyers and sellers, and a designated section for Anthogs merchandise purchases.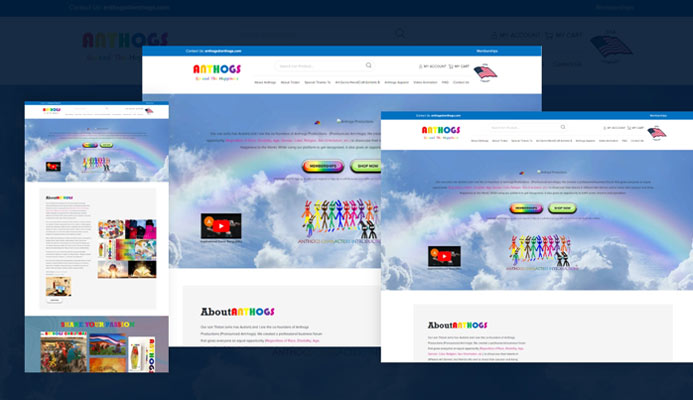 An Easy-To-Use Website for Artists
The vibrant and engaging interface radiates warmth and is designed to cater to all users, while maintaining an intuitive and effortless navigation experience.
Magento is a versatile platform that offers robust features for artistic platforms. With extensive customization options, artists can showcase their talents and styles in a personalized manner. Magento's powerful eCommerce functionalities enable effortless marketing and sales while providing comprehensive order management and inventory tracking tools. Its scalability also ensures long-term success in the dynamic art industry.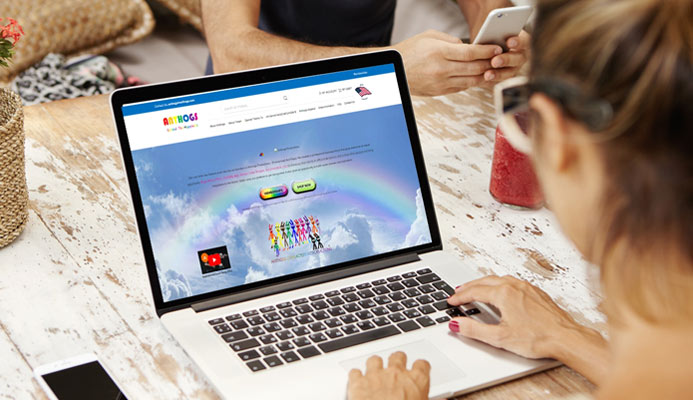 Other websites you may be interested in
NY Showplace & Antique