Operation Jersey Cares Org before & after responsive website redesign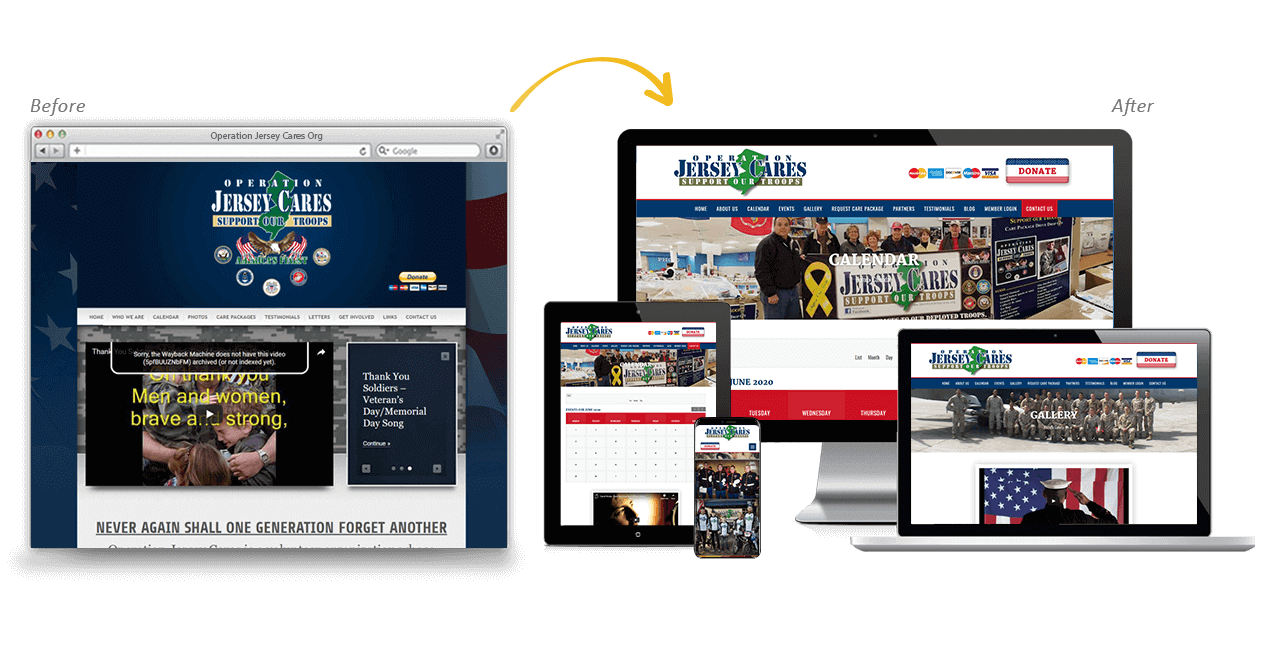 Project Brief
Custom website design for a veterans nonprofit in New Jersey
Custom Veterans Nonprofit Website
Achieve higher visbility and get more fundraising dollars with a powerful web design
Operation Jersey Cares is a non-profit organization that supports veterans, US troops who are serving overseas and their families. OJC developed a WordPress site that clearly explains the organization's purpose while effectively engaging with potential donors and beneficiaries.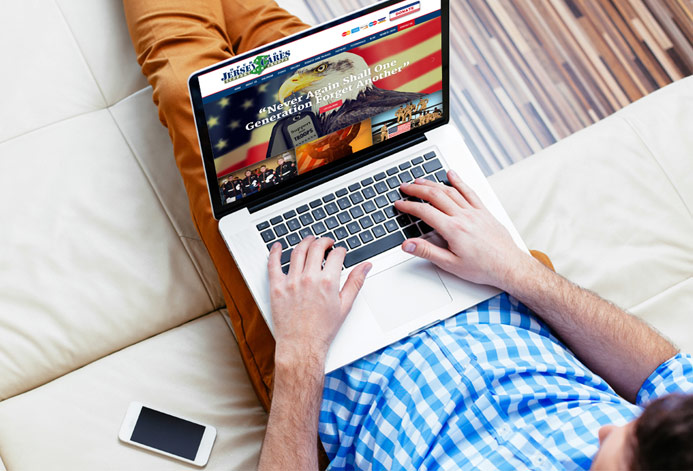 WordPress for Troop Support/Veteran Websites
Share your passion of helping veterans by creating a nonprofit website on WordPress
Operation Jersey Cares has made use of WordPress CMS' social media plug-ins to enhance its engagement with the site's visitors. Social media integration is just one of the many incredible features that WordPress sites can handle.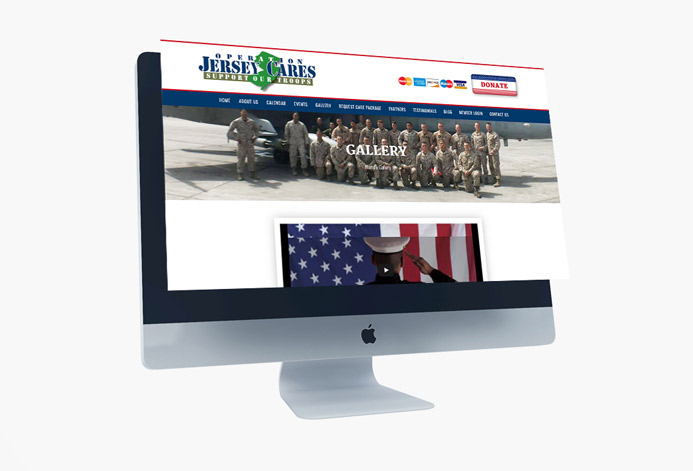 Lead Generation for Non-Profit Organizations
Engage with your target audience effectively with well-placed call-to actions
Operation Jersey Cares has been able to increase the number of visitors to its site thanks to the website's easy-to-navigate layout and social media integration. If you are a non-profit organization looking to revamp your online engagement, consider contracting professional WordPress developers to develop a highly interactive site for your organization.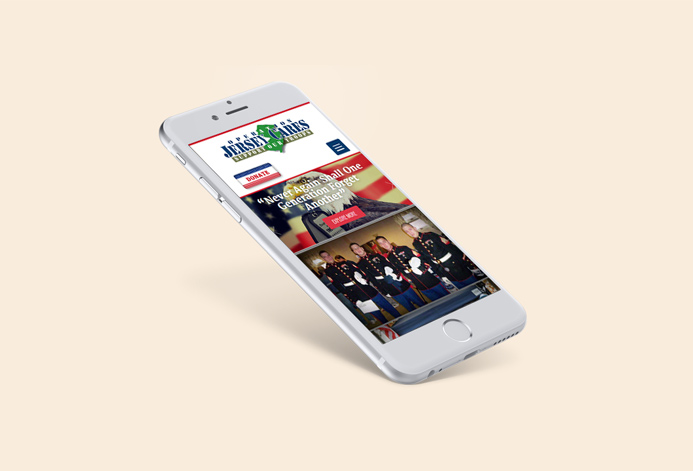 Other websites you may be interested in