Project Brief
Custom website design for a podiatry center in New Jersey
Functionality
Request an Appointment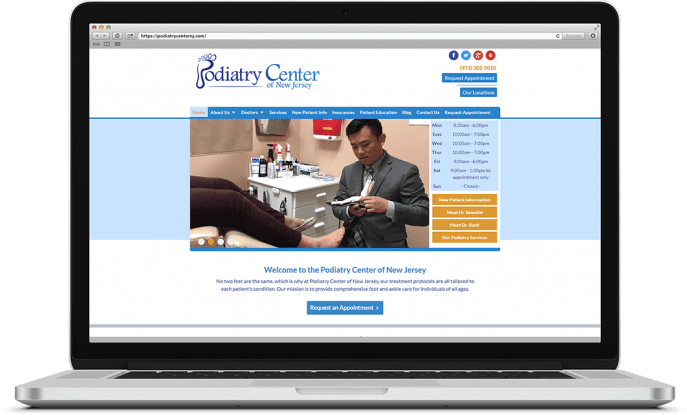 Custom Podiatry Center Website
The Podiatry Center of NJ outranks the competition with a sophisticated website design
Podiatry Center of New Jersey has been providing comprehensive foot and ankle care services for individuals of all ages. They required a user-friendly website where individuals could schedule for an appointment online.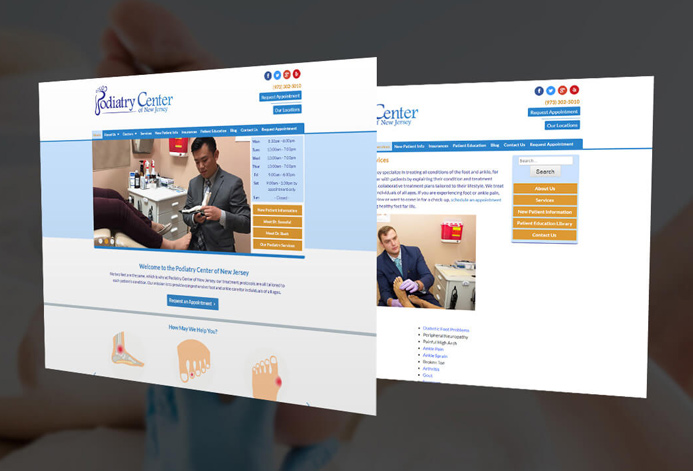 WordPress for Podiatrist Websites
Showcase your foot treatment services with stellar WordPress website design
Podiatry Center of New Jersey website is SEO-friendly and allows online readers to navigate through their online platform easily. Through WordPress, Podiatry Center of New Jersey can upload, manage, and edit their services whenever necessary.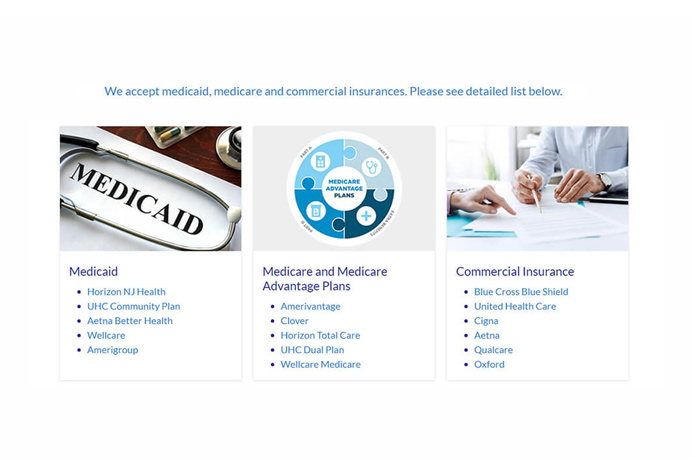 Lead Generation for Podiatrists
Gain more patients and raise revenue with proven lead generation strategies
Since the development of Podiatry Center of New Jersey's website, they have seen an increase in individuals requesting for their exceptional services. If you are in the healthcare industry, you can begin working with professional web designers to get you started on your customized website today!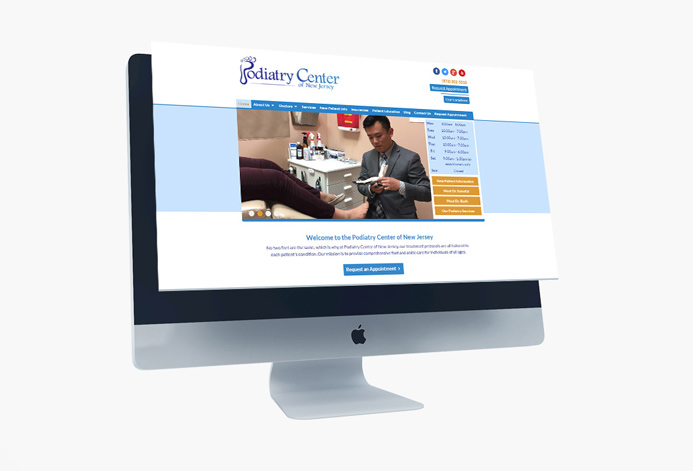 Other websites you may be interested in
Art of Dentistry