Project Brief
Custom website design for a plastic surgery center in New York
Company
Plastic Surgery Center
Functionality
Get in Touch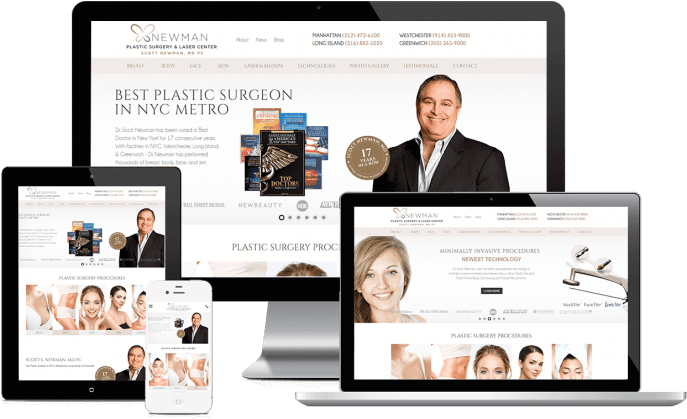 Custom Plastic Surgery Center Website
Showcase your professional skills with an informative website design
Newman Plastic Surgery Center is based in New York City and offers a variety of surgical and non-surgical cosmetic procedures including plastic surgery. The center developed a clean and modern-looking website designed to be informative and also to reinforce the brand-image of the facility.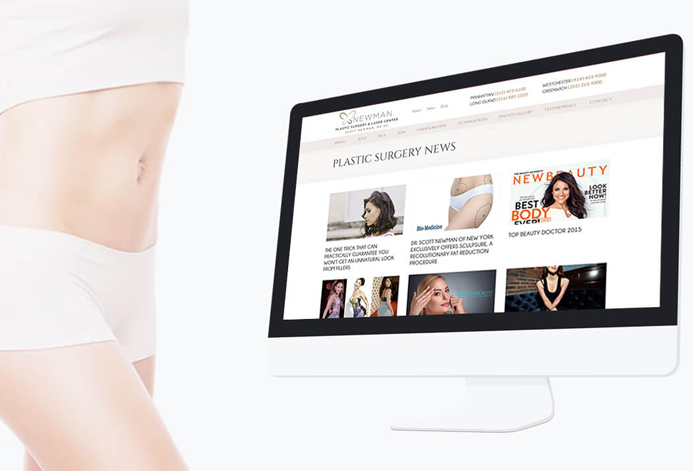 WordPress for Plastic Surgery Websites
A well-designed WordPress website for plastic surgery centers is the key to online success
Newman Plastic Surgery Center has a WordPress website that can easily be customized through plug-ins that are integrated into the site. WordPress sites are also easy to manage and to populate with content.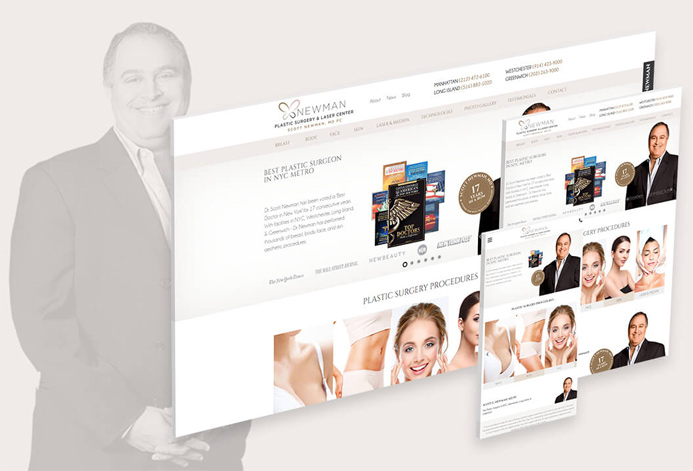 Lead Generation for Plastic Surgeons
Capture a strong market share with proven lead generation
Taking advantage of WordPress CMS' customizable features, Newman Plastic Surgery Center was able to integrate a 'contact us' box in most of the pages making it easier for clients to make inquiries. To convert more website visitors into sales leads, get professional WordPress developers to create a professional website for your plastic surgery facility.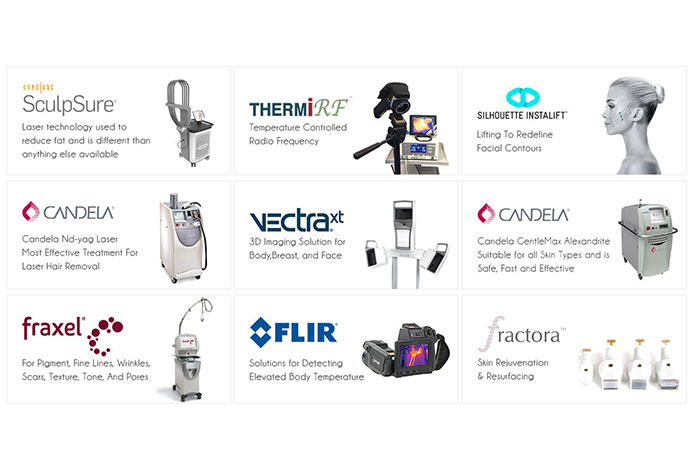 Other websites you may be interested in
Studio Esthetique