Project Brief
Custom website design for medical billing in New Jersey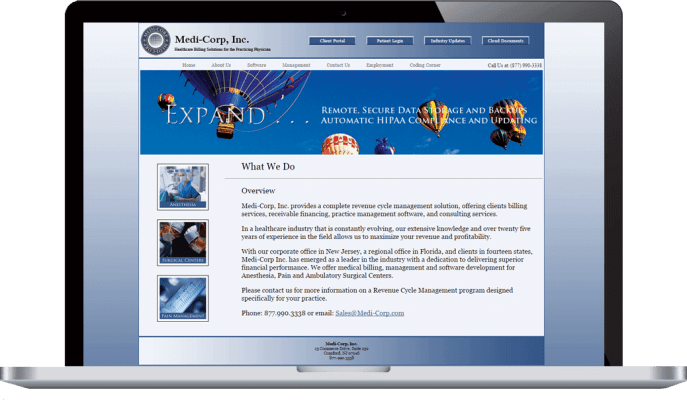 Custom Medical Billing Website
Capture a bigger market share with a compelling website design
Headquartered in Cranford, New Jersey, Medi-Corp provides a comprehensive range of revenue cycle management solutions, including client billing, receivable financing, practice management software, and consulting services. A custom medical billing website was created as part of Medi-Corp's online marketing strategy.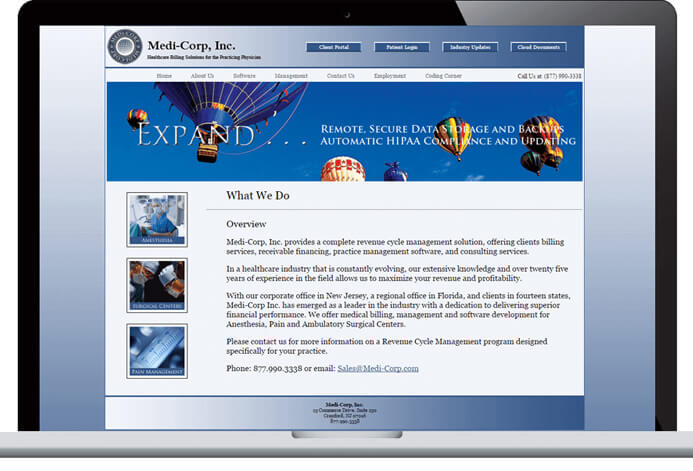 WordPress for Billing Services Websites
Discuss revenue cycle management and client billing matters through a custom WordPress website
Medi-Corp's business website is easy to use and manage. Owing to various features and functionalities, using and maintaining WordPress websites for revenue cycle management companies is easy. In addition, the CMS is continuously evolving and enhancing its various components.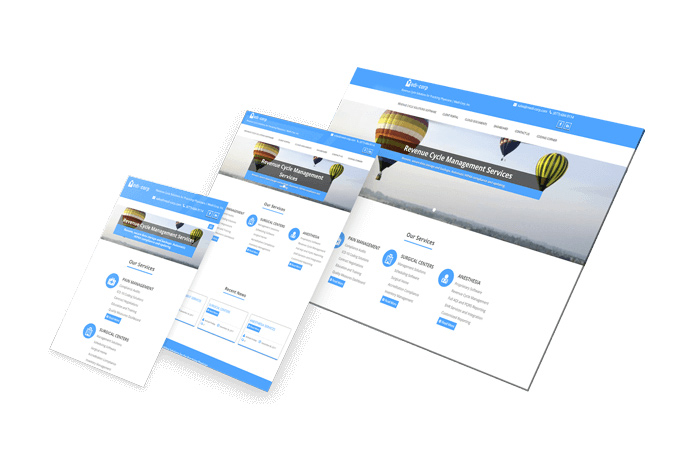 Lead Generation for Medical Billing Companies
Medi-Corp acquires more customers with pragmatic lead generation strategies
With a custom medical billing website design, Medi-Corp, Inc. could increase their reach online and attract their desired audiences. If you want to attract more leads to your business, it is recommended that you utilize web design and development services for billing service companies.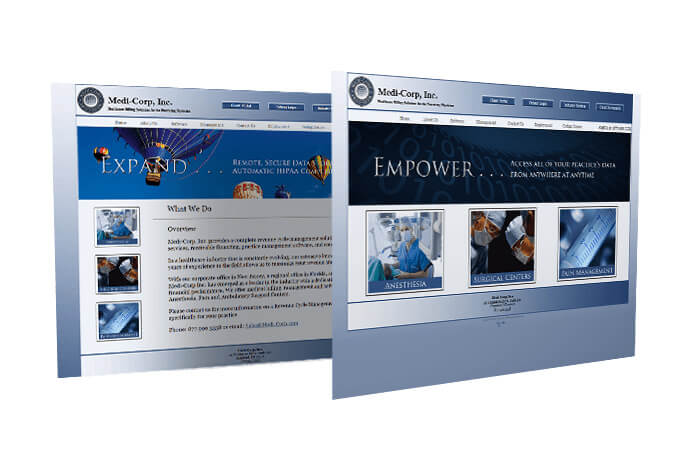 Other websites you may be interested in
New Life Addiction Center