EnzyChem before & after responsive website redesign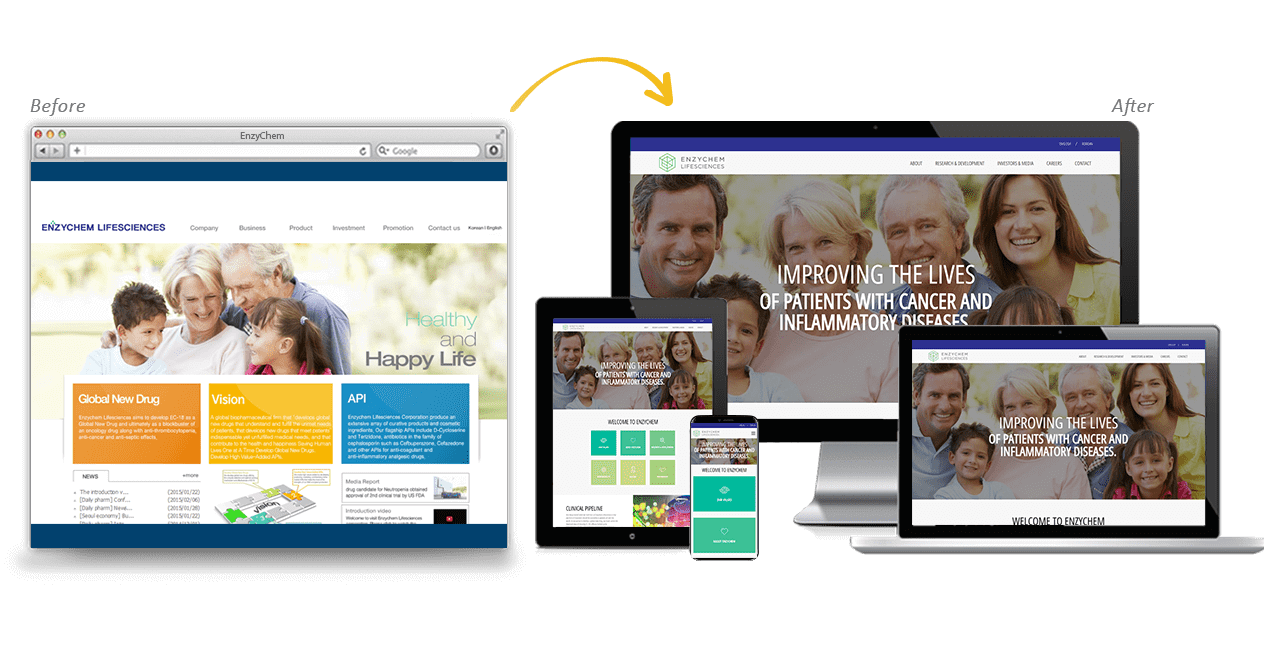 Project Brief
Custom website design for drug development companies in New Jersey
Functionality
Contact form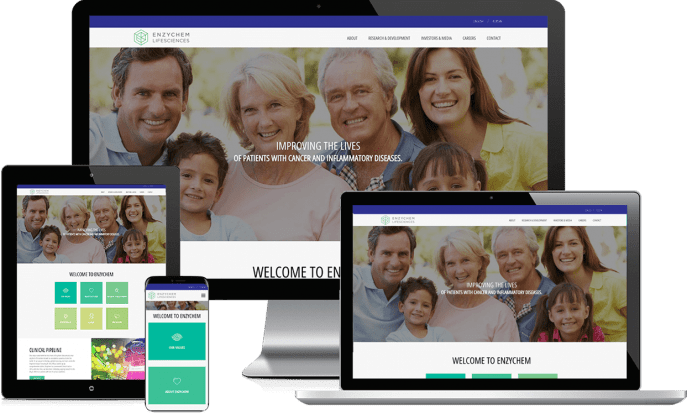 Custom Drug Development Website
Enhance your innovative business with a modern web design
Enzychem Lifesciences Corporation is a global pharmaceutical company focused on innovating therapies for patients with unmet medical needs. To showcase their recent developments and research, Enzychem required a modern website to feature their portfolios.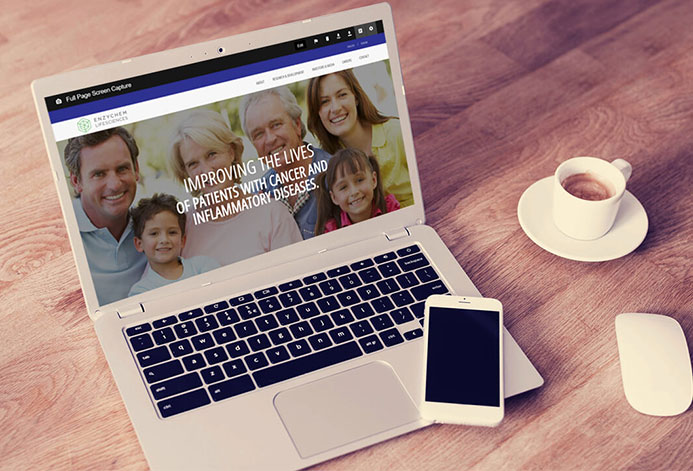 WordPress for New Drug Company Websites
Manage content like a pro with a variety of built-in WordPress CMS tools
Enzychem Lifesciences Corporation's engaging website can be viewed on multiple devices to allow easy access for their online readers. With a WordPress website, uploading, editing, and managing of your own content can be done efficiently.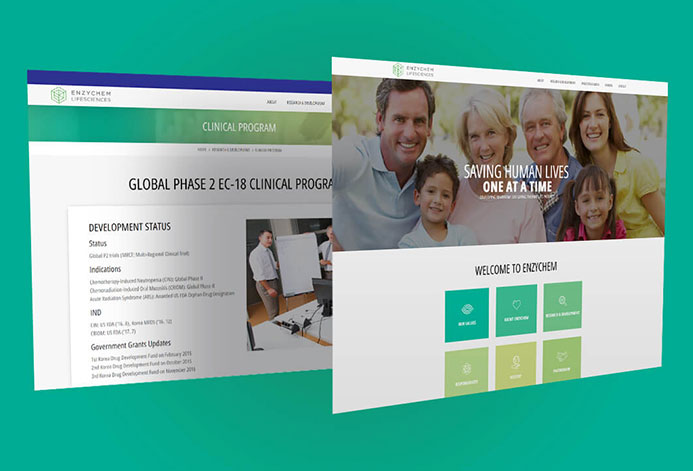 Lead Generation for Drug Manufacturing Companies
Seize a bigger market share with unique call-to actions
Enzychem Lifesciences Corporation's has attracted numerous investors and media thanks to their intuitive online platform. In today's market, you will need the necessary tools to establish an online presence. Begin working with professional website developers to create your very own website today!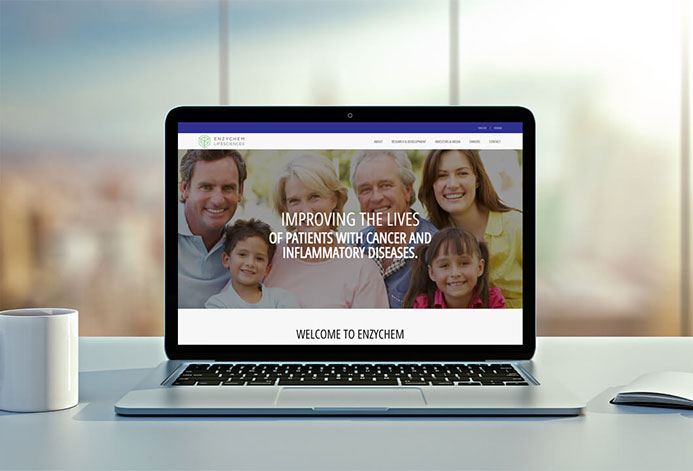 Other websites you may be interested in
Newman Plastic Surgery Center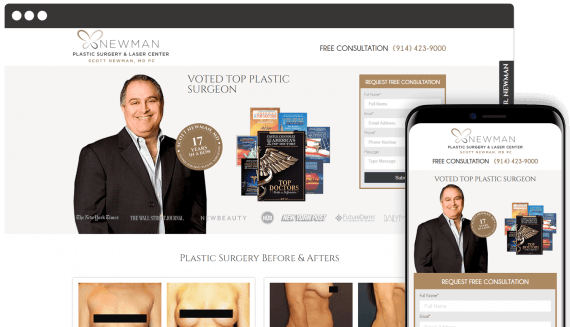 Yoga Pod