Arreff Teriminals before & after responsive website redesign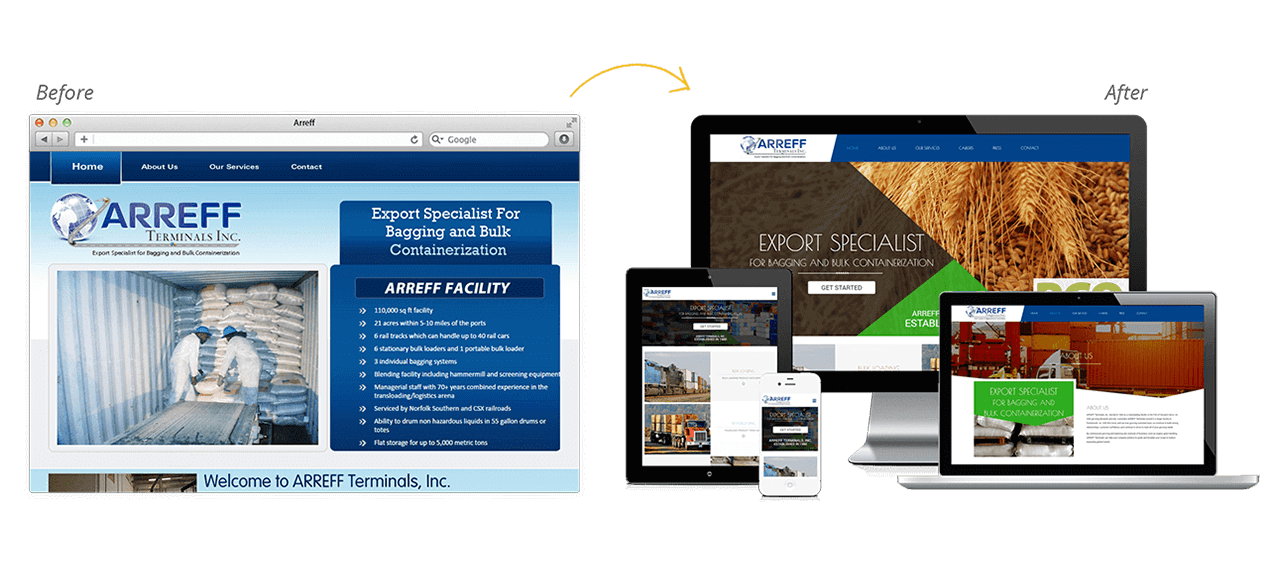 PROJECT BRIEF
Custom website design for a transloading facility in Virginia
Company
Transloading Facility
Target
Franchise / Multi-Location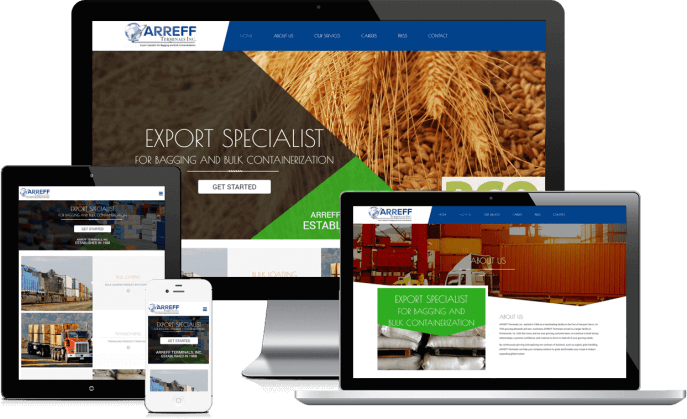 Custom Transloading Facility Website
ARREFF rises above its competitors with a modern website design
Founded in 1988, ARREFF Terminals, Inc. is a leading export specialist in the bagging and transloading industry. Their newly built custom website showcases their efficient handling of imported organic products and allows them to assist their clients in today's expanding global market.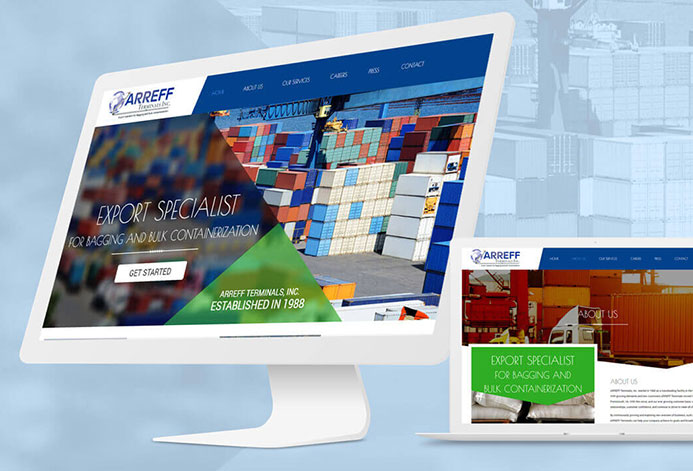 WordPress for Export Specialist Websites
AREFF uses the intuitive interface of WordPress to reach more consumers
Equipped with an intuitive and user-friendly website, ARREFF Terminals Inc. has gained more online traffic and it allows their consumers to get updated about their services. You can expand your business and reach out to more online consumers with a powerful WordPress website.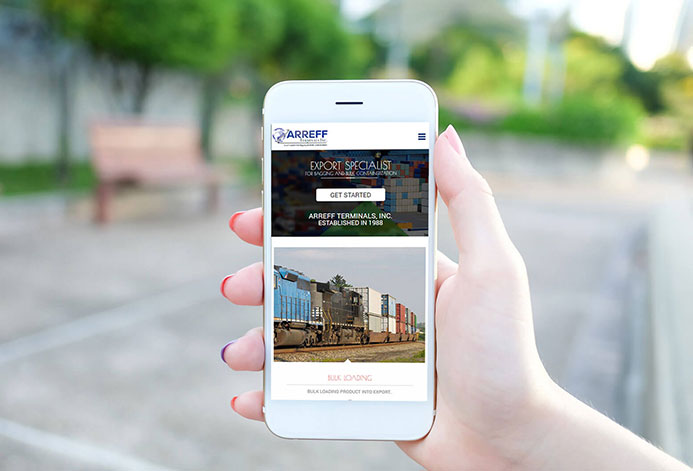 Lead Generation for Export Specialists
Rake in more revenue by generating and converting leads the right way
ARREFF Terminals, Inc has been growing their customer base with an engaging website paired with integrated marketing solutions. Whether you are looking to revamp your existing website or create a brand new one to get more customers, work with highly experienced web designers now!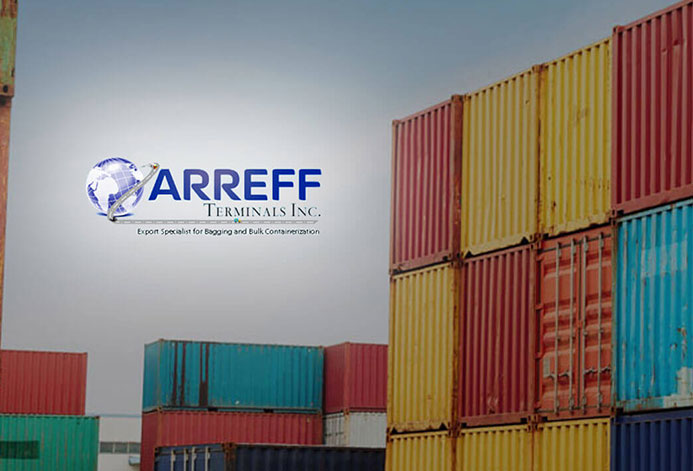 Other websites you may be interested in