Tint Marketing before & after responsive website redesign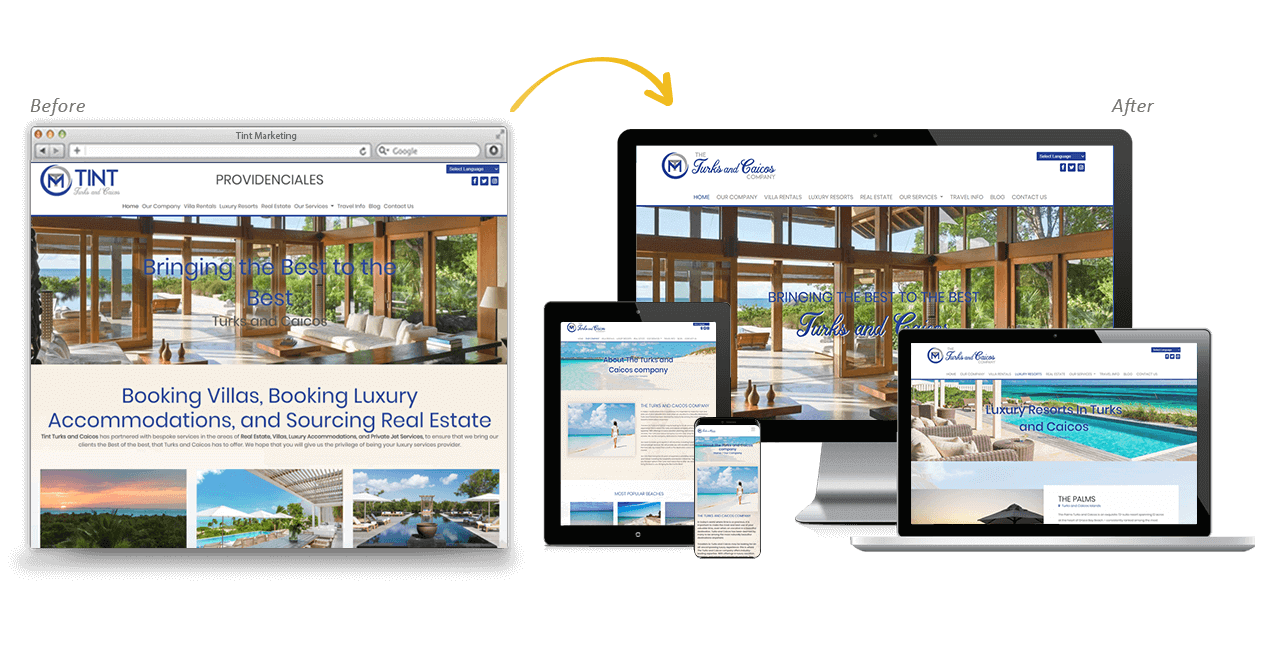 Project Brief
Custom website design for a travel booking agency in Pennsulvania
Company
Travel Booking Agency
Functionality
Schedule a Trip
Target
Franchise / Multi-Location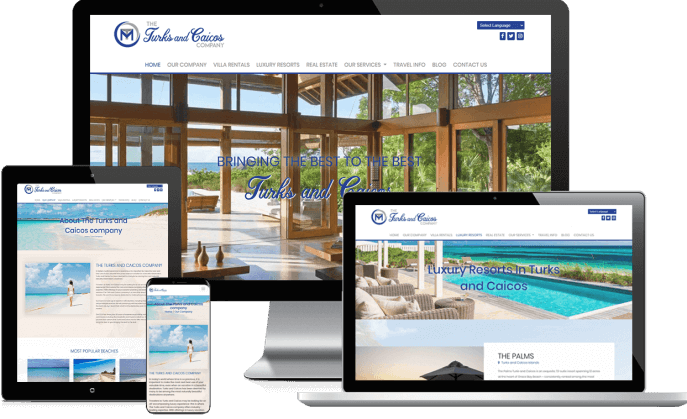 Custom Travel Booking Agency Website
Get more direct online bookings with a beautiful website design
Tint Marketing is a luxury travel booking agency that specializes in vacation getaways in Turks and Caicos. They needed a modern hospitality website design to showcase their latest villas and resorts and real estate services as well as to gain more travel bookings.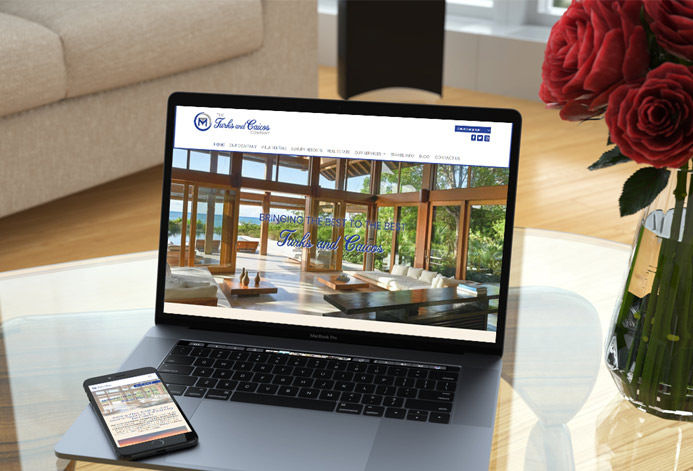 WordPress for Vacation Getaway Websites
Use a bright and vibrant WordPress web design theme that complements your travel agency
Tint Marketing's travel agency booking website features a luxury design and bright and vibrant colors to express the joy and fun associated with travelling. Today, creating a travel website with WordPress is one of the best ways to go about it.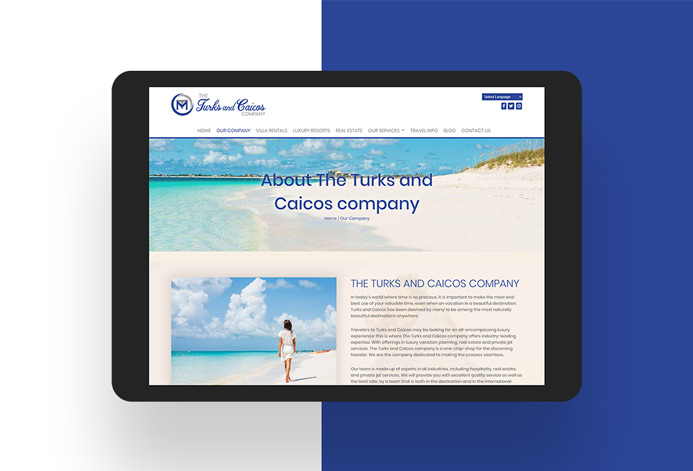 Lead Generation for Travel Agencies
Tint Marketing generates more revenues with powerful call-to actions
In addition to enjoying the convenience of handling online inquiries, Tint Marketing's website allowed their visitors to schedule trips in the comfort of their own home. If you want to expand your reach and serve a bigger audience, start working with a travel web designer now!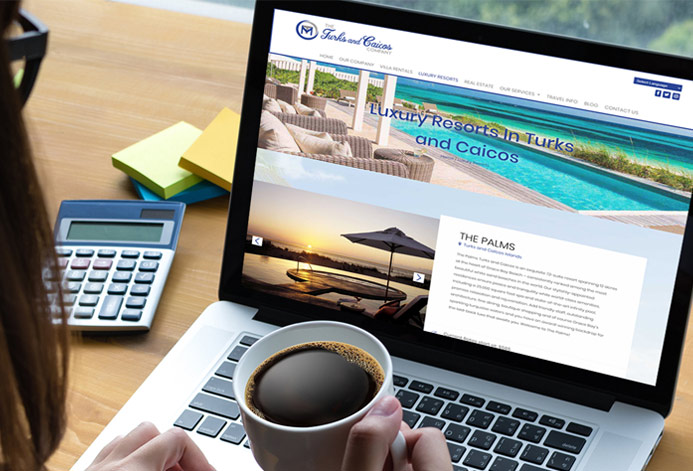 Other websites you may be interested in
Legends Catering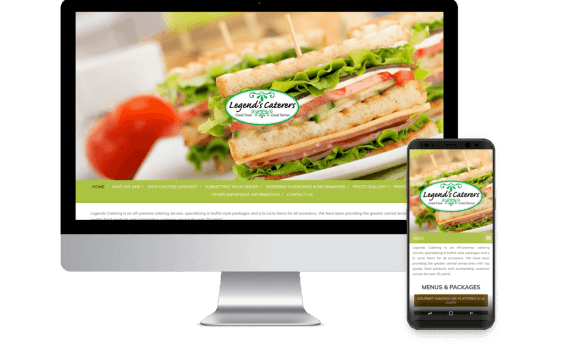 Turkish Baklava Factory