Virtue Fence Company before & after responsive website redesign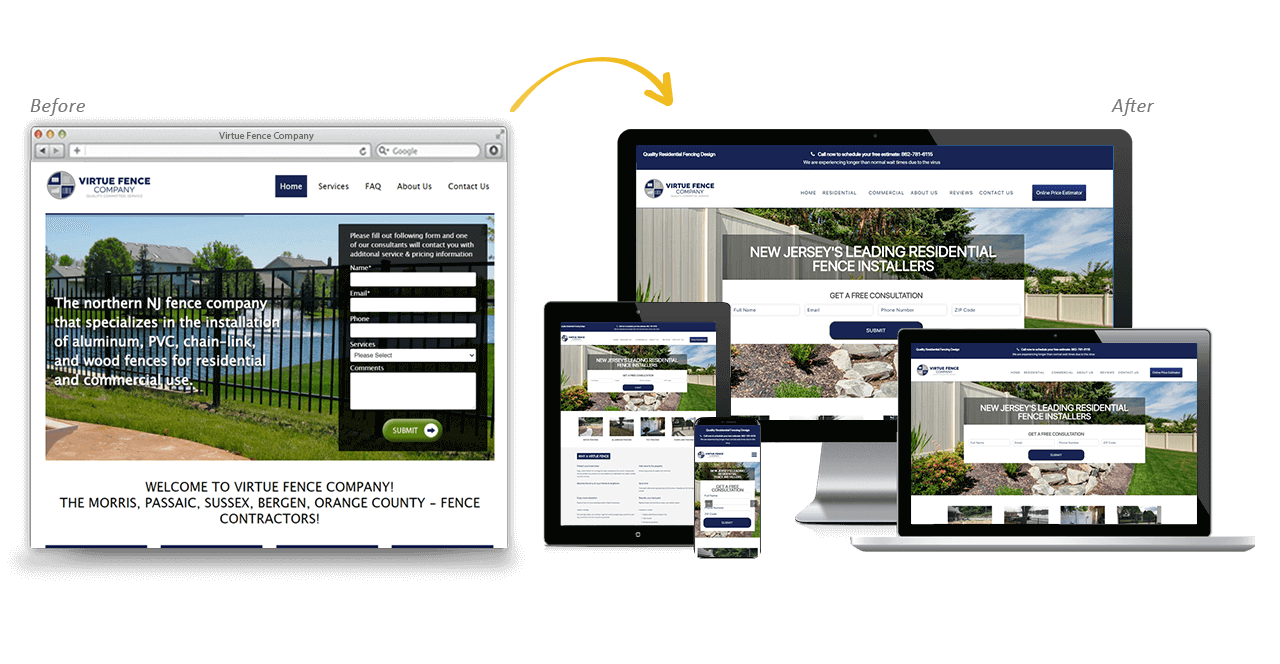 Project Brief
Custom website design for a residential fencing company in New Jersey
Company
Residential Fencing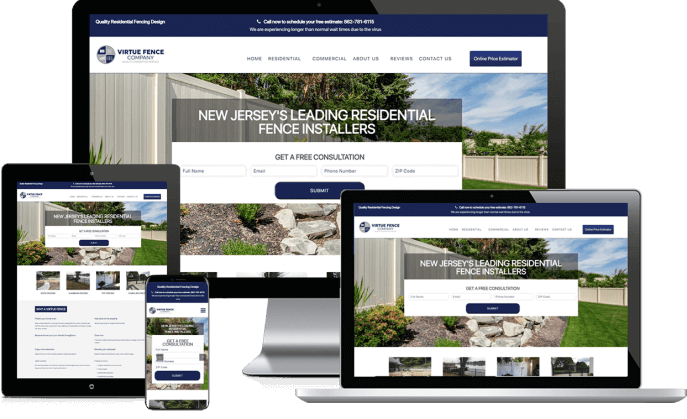 Custom Residential Fencing Website
Hammer the competition out of the way with a modern website design
Headquartered in Wharton, New Jersey, Virtue Fence Company is recognized as the Garden State's leading residential fence installation company. They needed a promotional website that allowed them to showcase their various fencing solutions.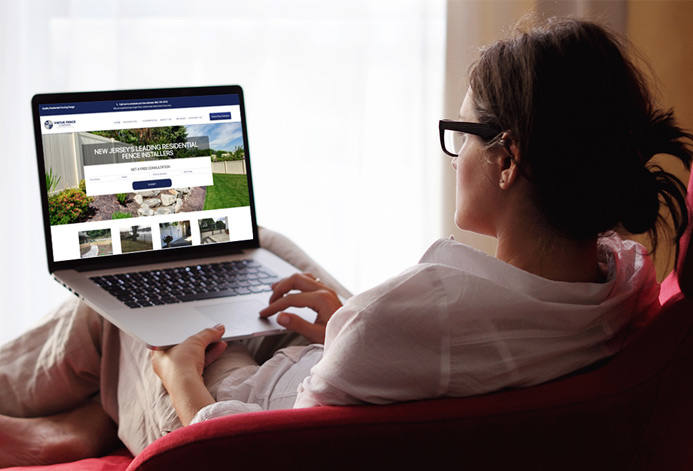 WordPress for Fencing Contractor Websites
Display your fencing solutions with an elegant WordPress web design
Virtue Fence Company's fencing website features a clean and minimal design. WordPress websites for fencing companies are versatile and scalable. You can have hundreds or thousands of pages without slowing down site performance. In addition to the administrator, business owners can also set up multiple users as their company grows.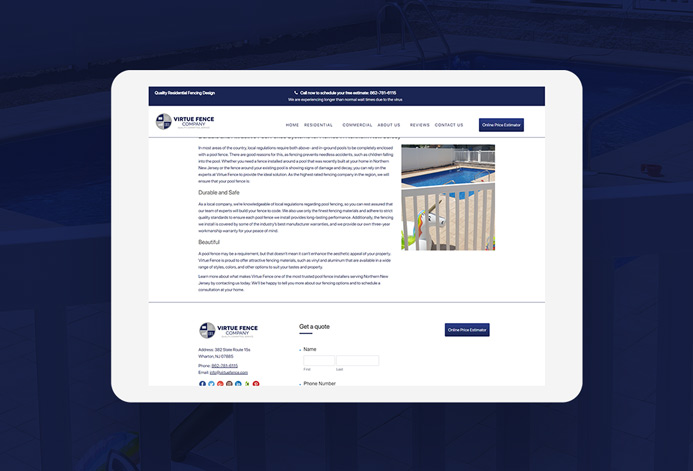 Lead Generation for Fencing Companies
Virtue Fence Company receives more sales inquiries than ever with powerful call-to actions
Virtue Fence Company's new website attracted more visitors than ever before. The team has been busy answering inquiries and handling appointments after the launch of the site. If you need more leads to grow your business, it is time to work with experienced web designers and developers.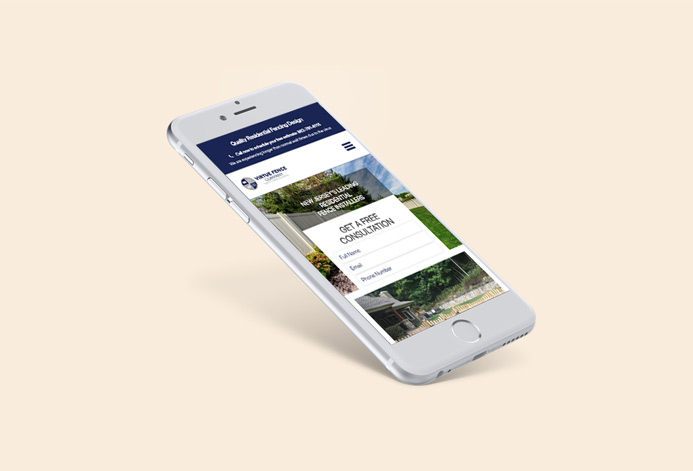 Other websites you may be interested in
Home Ally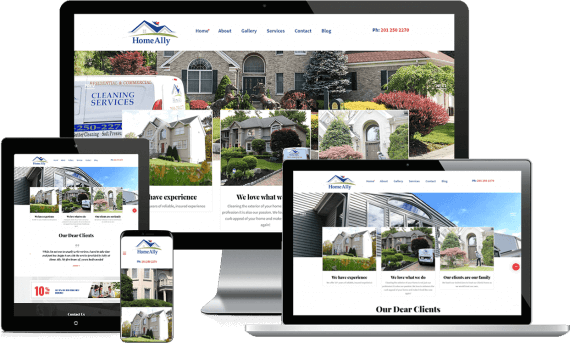 Michael J Harris Roofing