A-Absolute Plumbing before & after responsive website redesign

Project Brief
Custom website design for plumbers in New Jersey
Functionality
Request a Service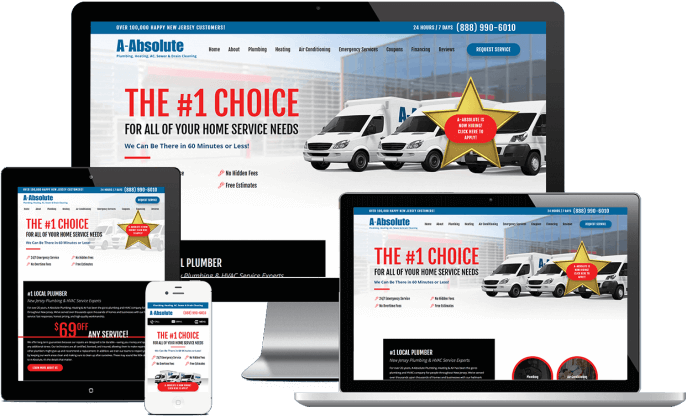 Custom Plumbing Website
A-Absolute Plumbing stands out from the competition with a unique website design
A-Absolute Plumbing has established themselves as one of the top plumbing & HVAC teams in NJ. To match their reputation, the new custom website showcases their plumbing and HVAC capabilities and allows them to serve their customers better.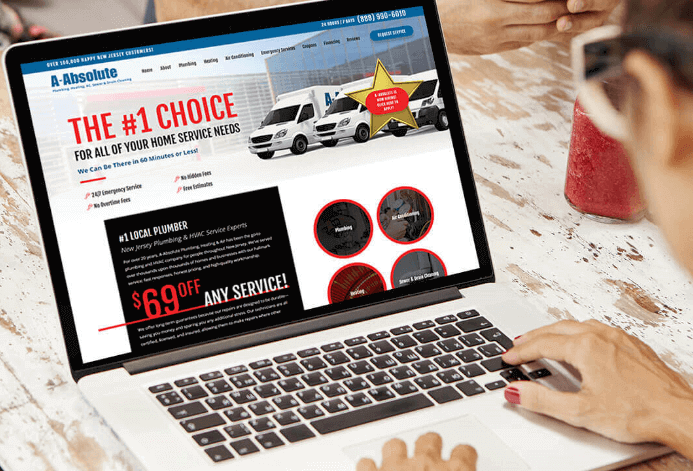 WordPress for Plumbing Websites
A-Absolute Plumbing can focus more on their business with a hassle-free WordPress CMS
A-Absolute Plumbing's easy-to-maintain and fast-loading website helped them to attract and satisfy more user needs. With a powerful WordPress website, you can get more plumbing jobs, educate customers, and expand your business easily.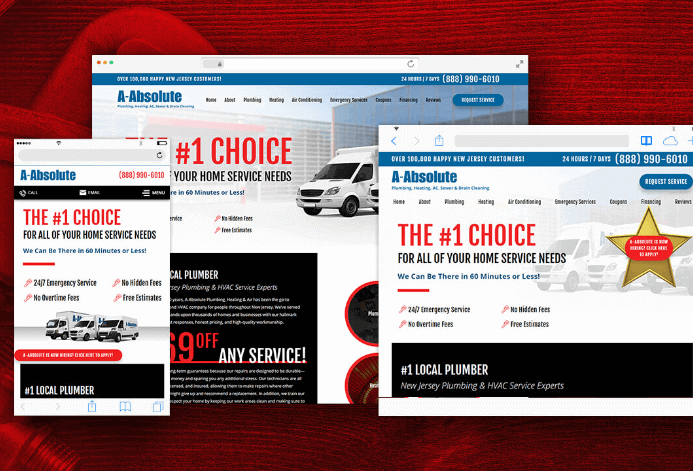 Lead Generation for Plumbers
A-Absolute Plumbing gets more leads with tempting call to actions
A-Absolute Plumbing was able to grow their business with a beautiful website and integrated marketing. Is your marketing campaign leaking money? Tighten up those pipes; get the most out of your hard earned money by working with expert plumbing website designers now!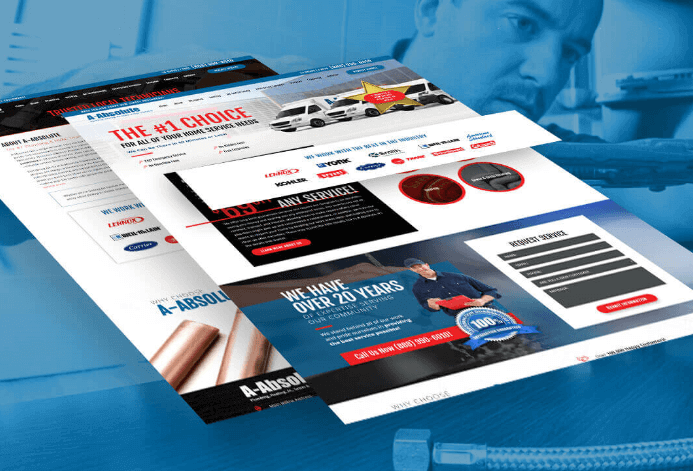 Other websites you may be interested in
R&K Cleaning & Restoration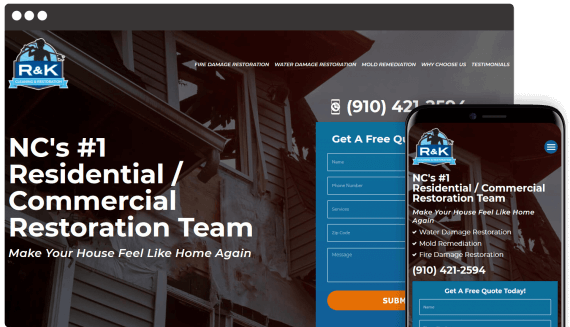 Home Ally