Project Brief
Custom website design for a moving company in New Jersey
Functionality
Request a Quote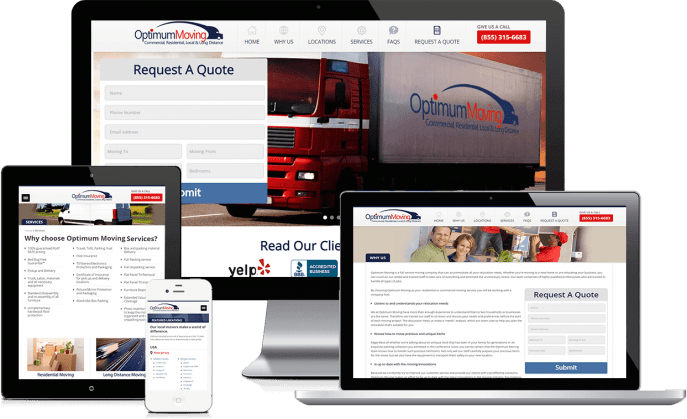 Custom Moving Company Website
Transport your business into the success realm with a modern website design
Headquartered in New Jersey, Optimum Moving is a moving company that offers relocation assistance services to individuals and organizations. Optimum Moving developed a website that conveys the brand's professionalism and builds confidence in the company.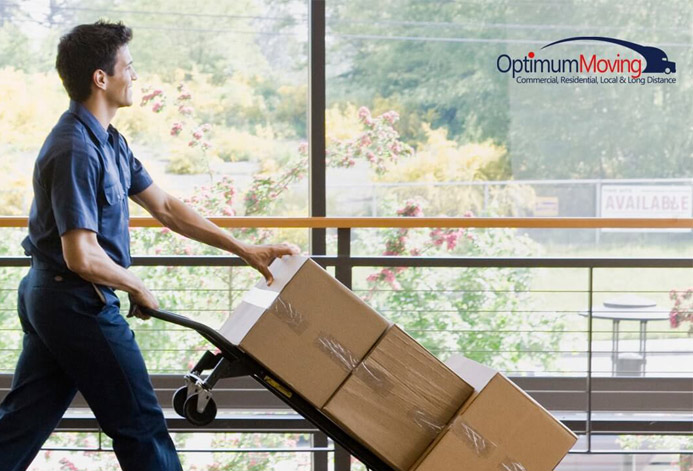 WordPress for Moving Service Websites
Shift your moving company website to the superior WordPress CMS
Optimum Moving's WordPress site has been customized to be informative and yet minimalist in design. This helps with search engine optimization while at the same time allowing for effortless navigation by prospective clients.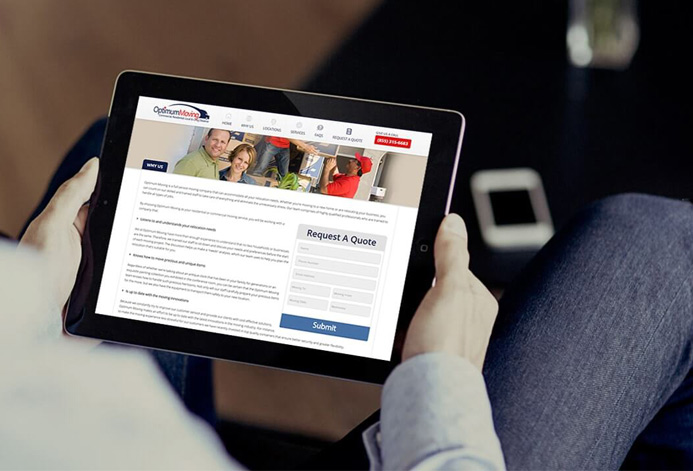 Lead Generation for Moving Companies
Optimum Moving sees business profits soar with ingenious lead generation
By utilizing a minimalistic and formal web design, Optimum Moving is able to showcase its services while at the same time maintaining a professional look. Moving companies looking to enhance their brand image online can do so by engaging professional WordPress developers to create engaging websites for them.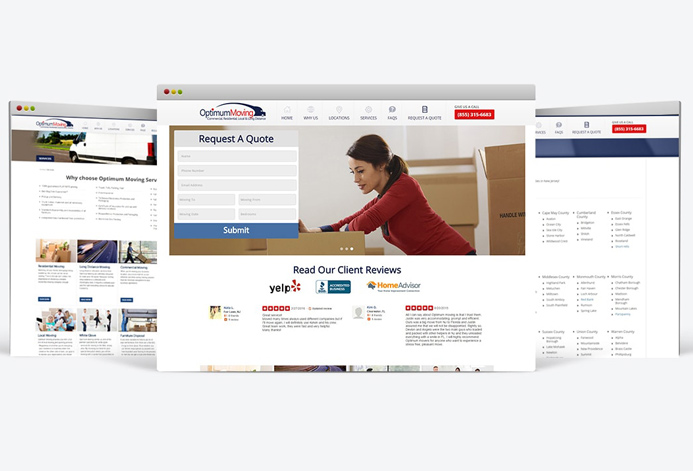 Other websites you may be interested in
ND Roofing