Dharma Home Suites before & after responsive website redesign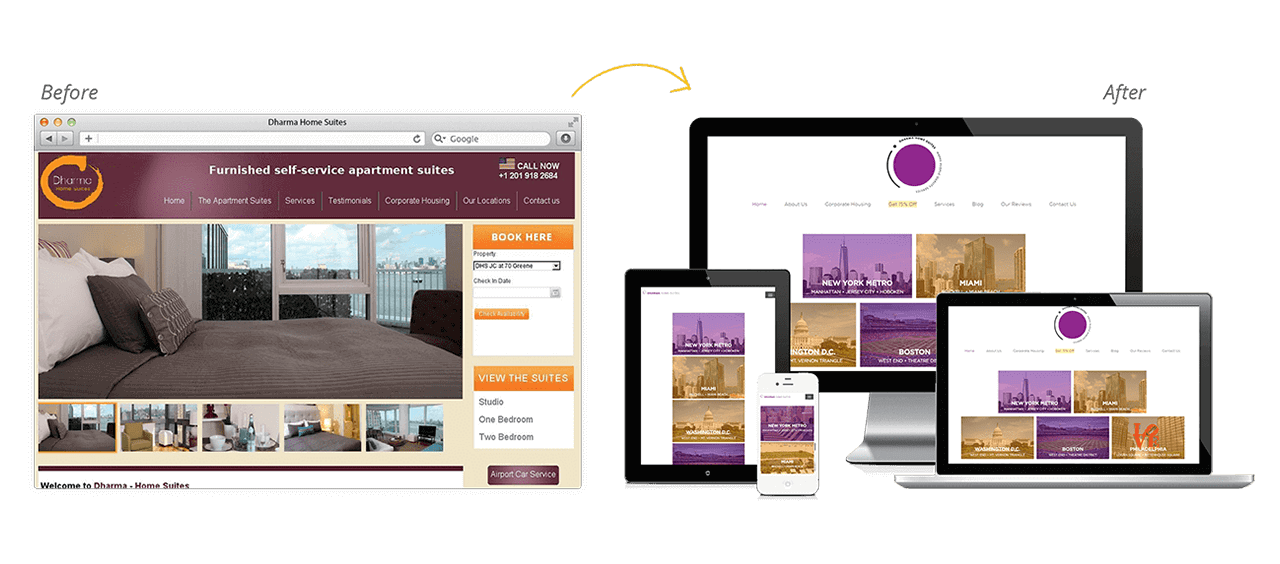 Project Brief
Custom website design for short term housing in 5 Locations
Company
Short Term Housing
Functionality
Make a Reservation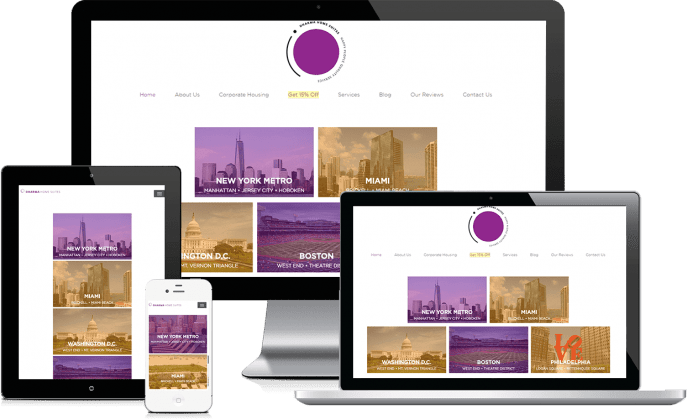 Custom Short Term Housing Website
Dharma Home Suites leads the temporary housing industry with a stunning website design
Dharma Home Suites is an industry leader in offering luxury short-term furnished apartments in most major cities along the East Coast. Their stunning website allows them to showcase their latest apartment designs to potential clients.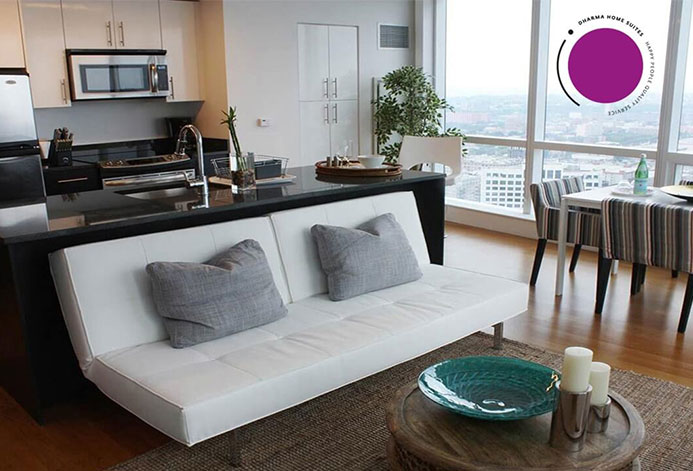 WordPress for Corporate Housing Websites
Responsive WordPress design ensures that your interior decor portfolio can be viewed on any device
While maintaining its core aesthetics and amazing portfolio, Dharma Home Suites' website can be viewed across multiple devices. Having your own responsive WordPress website can allow you to exhibit your apartments and services to numerous online consumers.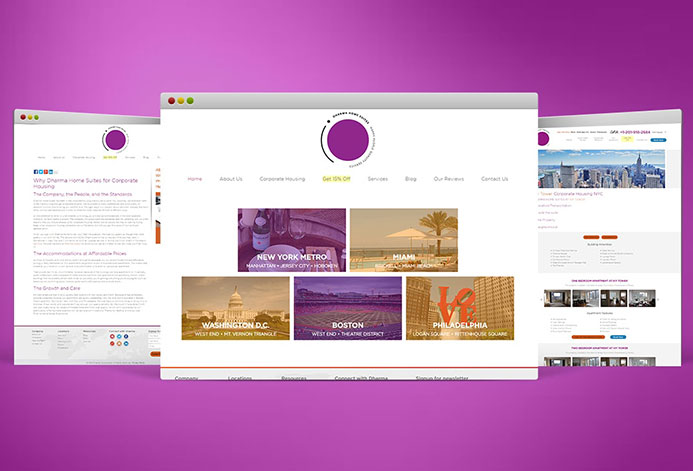 Lead Generation for Corporate Housing Providers
Dharma Home Suites sees profits soaring with dynamic lead generation
Dharma Home Suites' well-designed website has attracted tons of followers. To increase bookings for your amazing suites and apartments, you can work with creative website designers to develop your very own website today!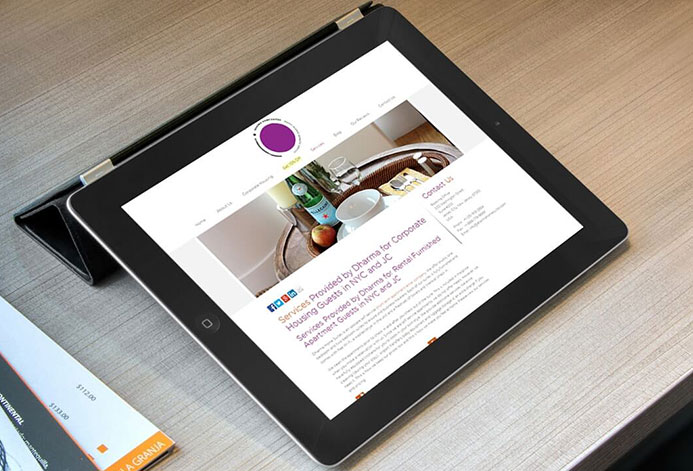 Other websites you may be interested in
Dailey Manufacturing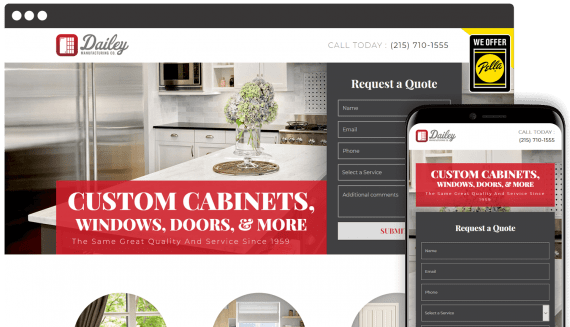 Secure Van Lines