Bedrosian Rugs before & after responsive website redesign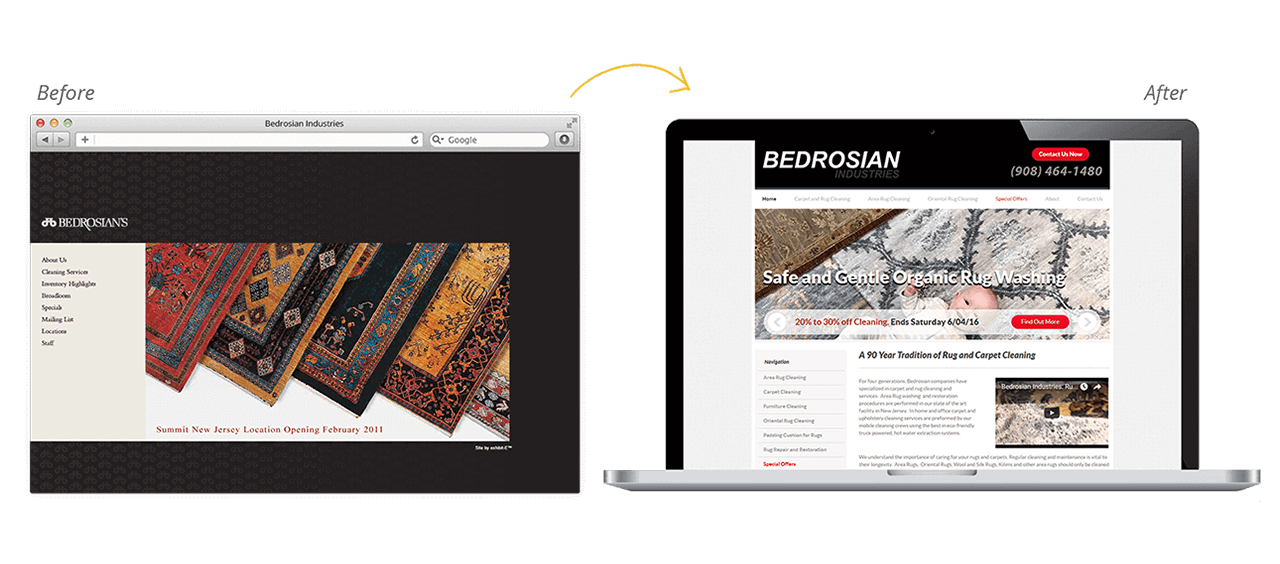 PROJECT BRIEF
Custom website design for carpet cleaning services in New Jersey
Company
Carpet Cleaning Service
Location
Berkeley heights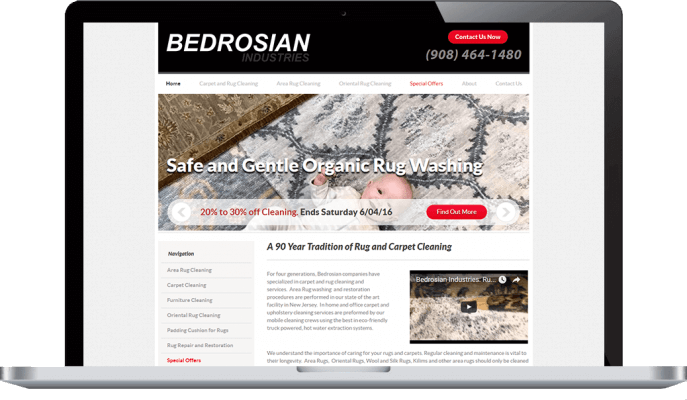 Custom Carpet Cleaning Service Website
Bedrosian Industries sucks more leads from the SERPs with a professional website
With more than 90 years of experience, Bedrosian Industries is a renowned specialist in carpet and rug cleaning services. Their custom designed website showcases their exceptional cleaning, washing and restoration solutions to clients in various residential and commercial sectors.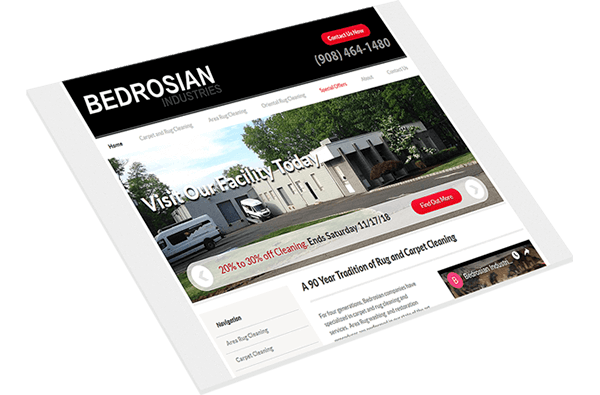 WordPress for Rug Cleaners Websites
Be seen and be heard by using WordPress for rug cleaning companies
Bedrosian Industries' appealing website has attracted tons of online consumers as well as retained their regular customers with their updated cleaning services. With an SEO-friendly WordPress website that is on-par with the current market trend, your customized website will be more visible on major search engines like Yahoo! Google, and more!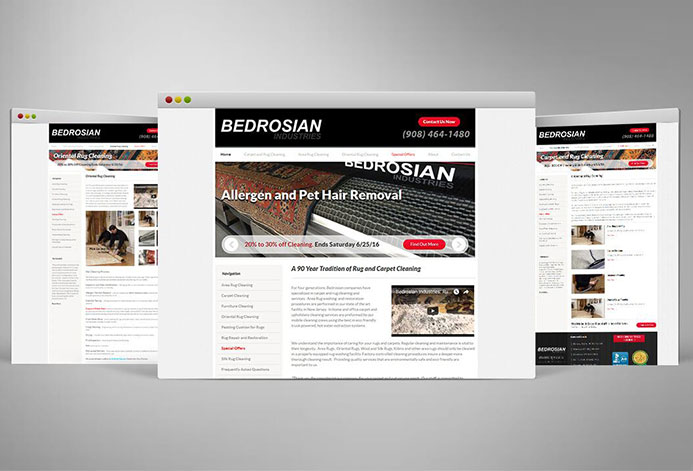 Lead Generation for Rug Cleaners
Bedrosian Industries clinches more carpet cleaning contracts with superior lead generation methods
After investing in building a modern website, Bedrosian Industries have seen significant growth in their sales and recognition in their services through their online platform. If you are looking to grow your business exponentially, now is the time to hire professional website developers for your company!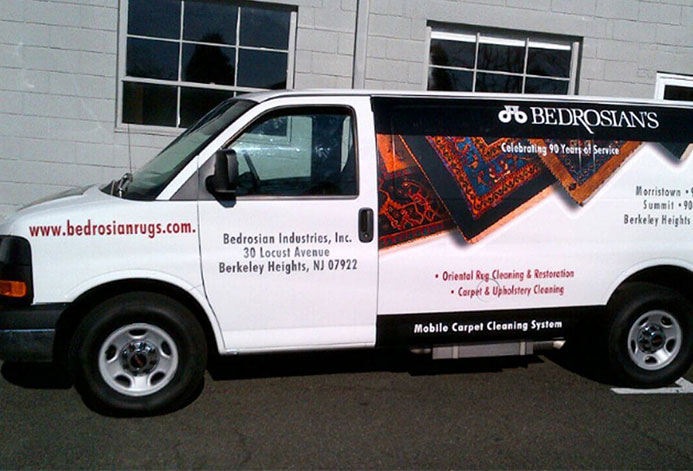 Other websites you may be interested in