Talley Financial before & after responsive website redesign

Project Brief
Website Redesign for a Financial Planning Company
WordPress Website Redesign
Leverage WordPress for a cost-effective, customizable, and scalable website solution to elevate your financial planning business.
Talley Financial provides financial planning services to small business owners through a monthly subscription model. The company is always available for money-related inquiries, but the fee primarily focuses on proactively engaging with clients to enhance value across all aspects of their financial lives. Each client receives a personalized financial plan, crafted by a Certified Financial Planner, tailored to their unique business needs. Talley Financial's mission is to foster financial peace of mind and maintain proactive communication with its clients.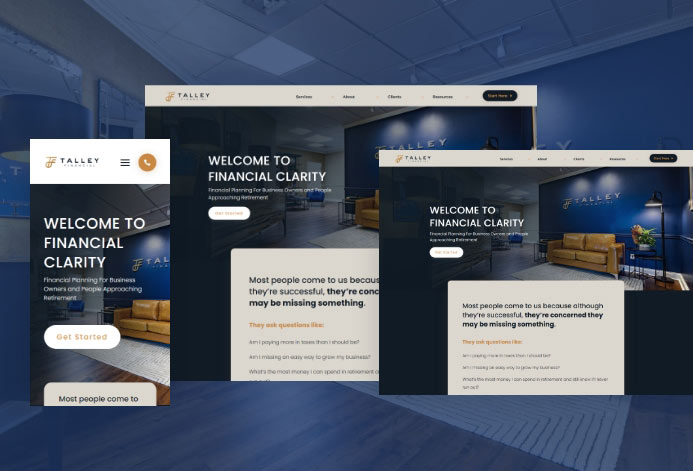 WordPress for Commercial Financial Planners
Revitalize your financial planning business by redesigning your outdated website, unlocking new opportunities for growth and client engagement.
SmartSites transformed Talley Financial's old website into a professional, sleek, and user-friendly platform. The new WordPress website helps emphasize the financial planning company's ability to assist clients with both personal and business financial options.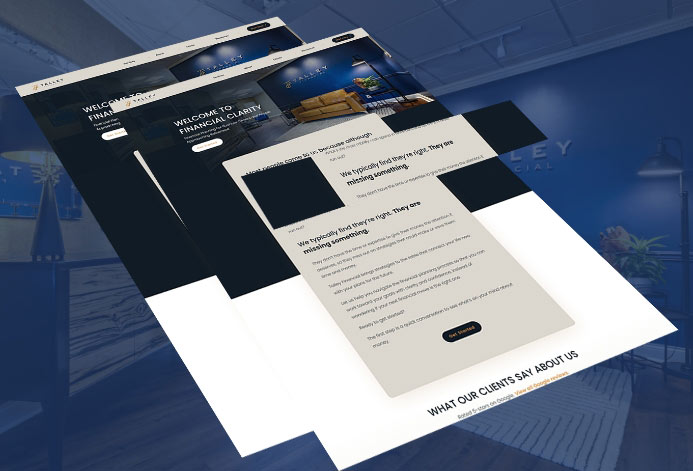 Modern Web Design for Financial Planning Businesses
Develop a thoughtful website redesign plan for your financial planning firm, which fosters a digital presence that propels business outcomes.
Upgrade to a modern website for your financial planning business to build trust, convert visitors effectively, and showcase the professionalism essential to thrive in your industry. Contact SmartSites to get started!