Harvard University before & after responsive website redesign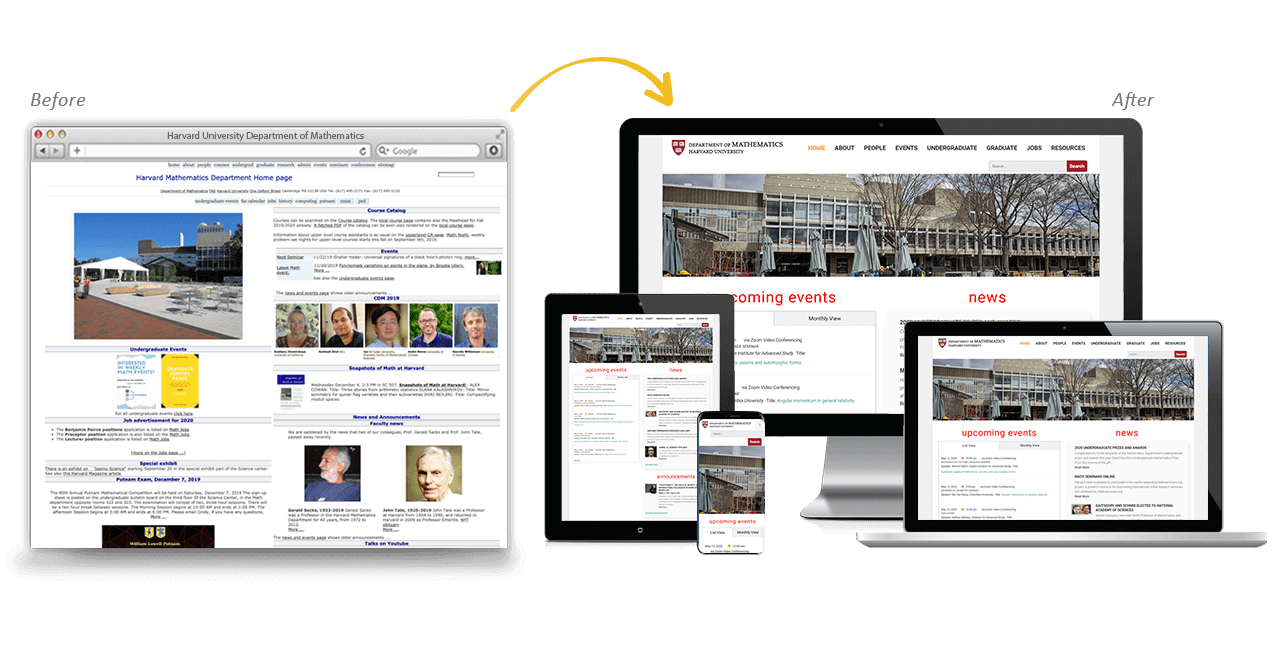 Project Brief
Custom website design for Math education
Custom Math Education Website
Boost your reputation in the education industry with effective website design
The Department of Mathematics at Harvard is one of the world's leading centers of research and education in pure mathematics. A website was required to showcase their upcoming events and news to online readers.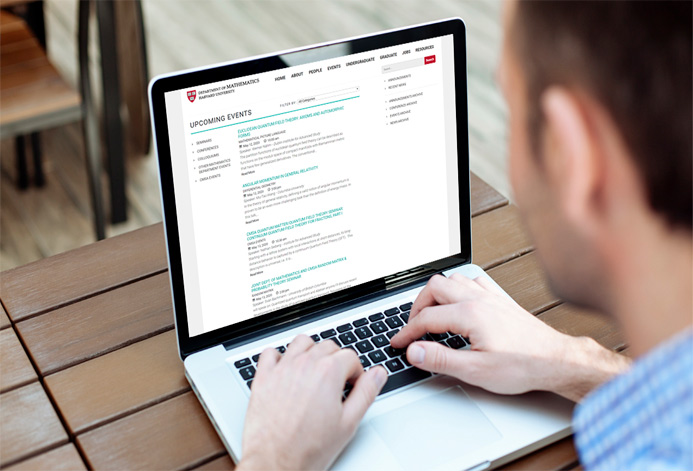 WordPress for Higher Education Websites
Connect with higher education students with an informative WordPress web design
The Department of Mathematics at Harvard's website is informative and current. Their customized WordPress website allows them to upload current news and feature their upcoming events online. With a customized website, professors, graduates, and undergraduates are fully informed about their upcoming lectures.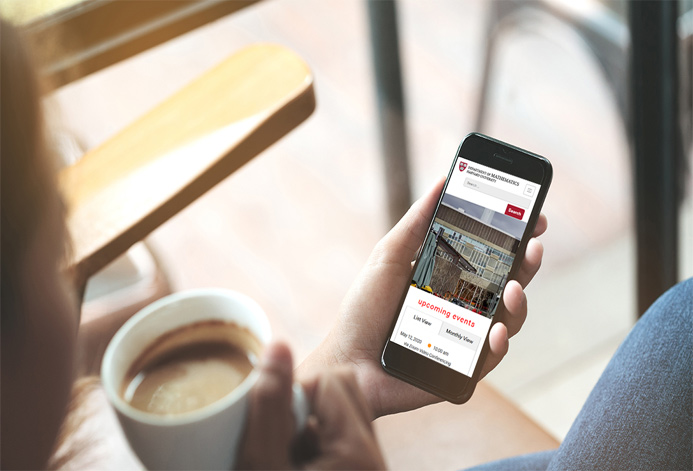 Lead Generation for Higher Education Departments
Promote your higher education department via creative lead generation techniques
The Department of Mathematics at Harvard's website has established a strong online presence where readers could go to their website to achieve information anytime of the day. If you are looking to create a customized website for your school, it is time to engage professional website designers and developers to get you started today!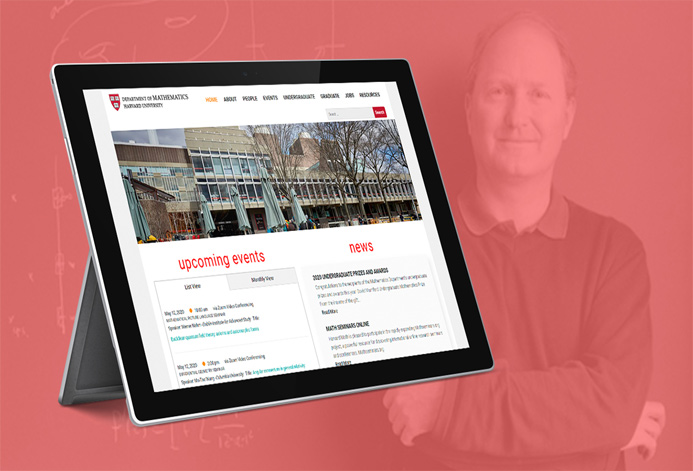 Other websites you may be interested in
JEI Learning Center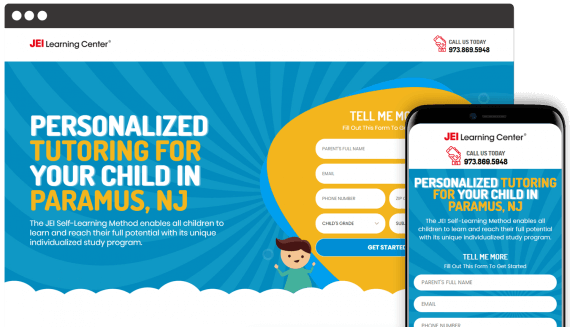 Alexander Tutoring