Madison International before & after responsive website redesign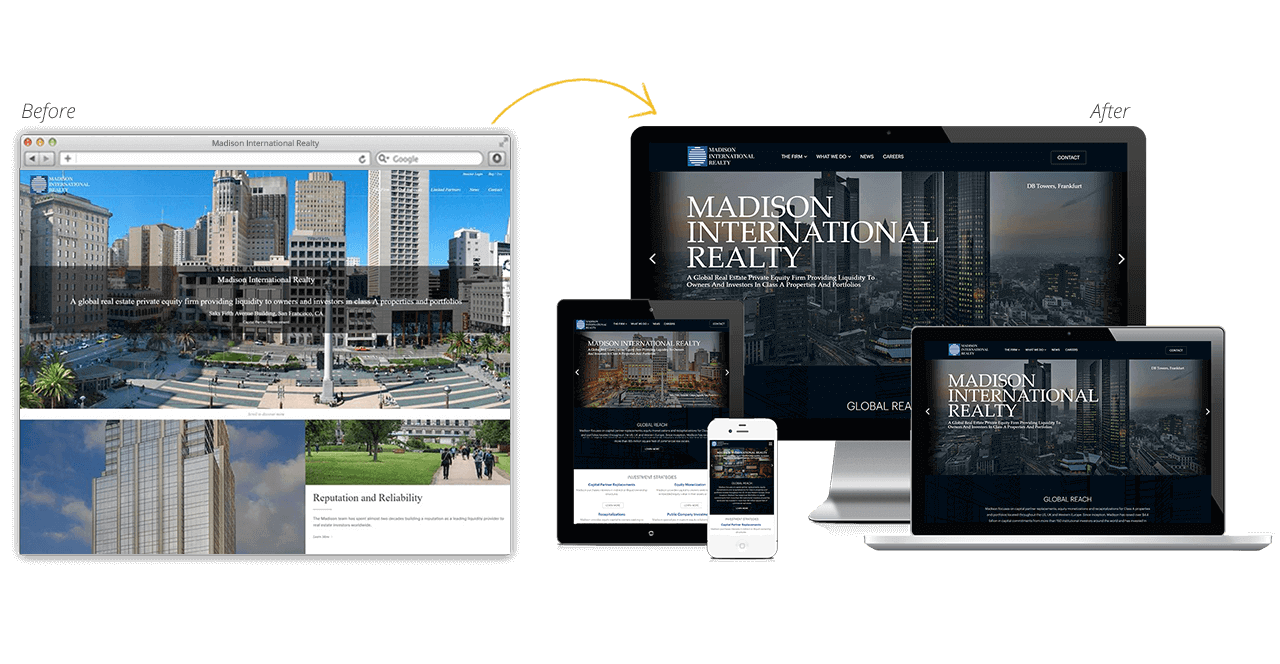 Project Brief
Custom website design for a real estate investment firm in New York
Company
Real Estate Investment Firm
Target
Franchise / Multi-Location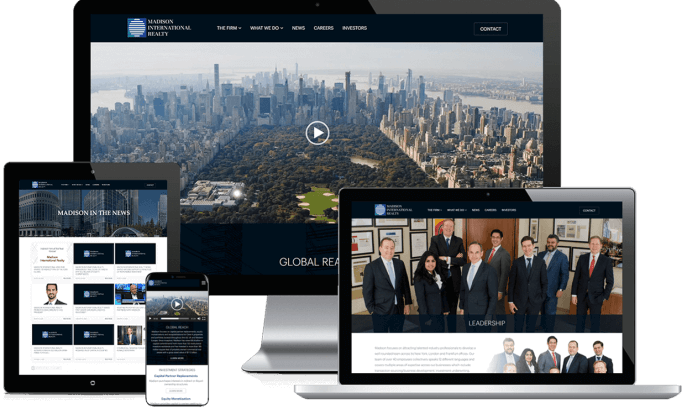 Custom Real Estate Investment Firm Website
Overcome the competition with a sophisticated website design
Based in New York City, Madison International Realty provides equity capital to a wide range of real estate transactions that involve class A portfolios and properties. A highly informative and customizable website that inspires confidence in the company among their B2B clients was created for them.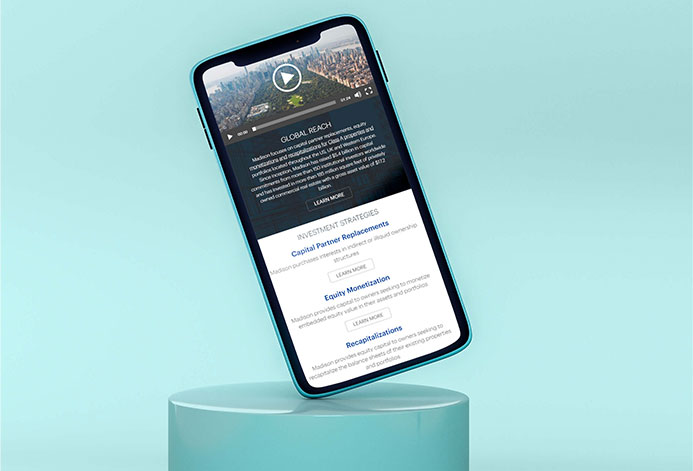 WordPress for Investment Service Websites
Custom WordPress website design allows you to feature investment advice in an engaging manner
Madison International Realty has an informative website that features engaging media content. Being WordPress based, the site is easy to populate with relevant and timely content, a critical factor in the real estate industry.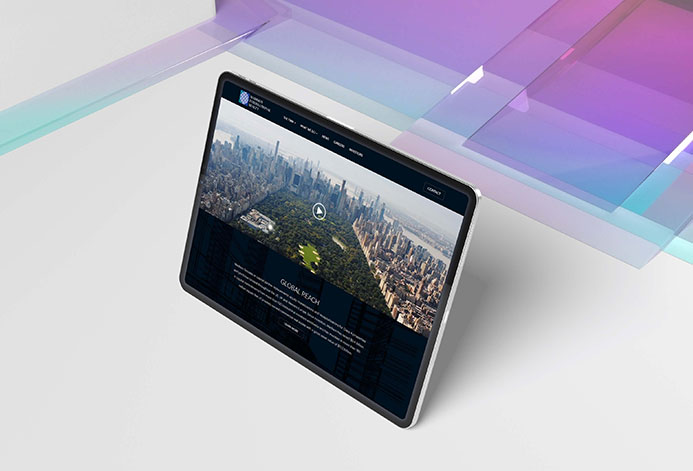 Lead Generation for Investment Services Firms
Madison International becomes an industry leader with proven lead generation
Madison International Realty's professional-looking website helped to generate more leads for the company by inspiring confidence in the company. If you are in real estate and you want to increase sales, ensure that you hire experienced web designers to give your site a professional look.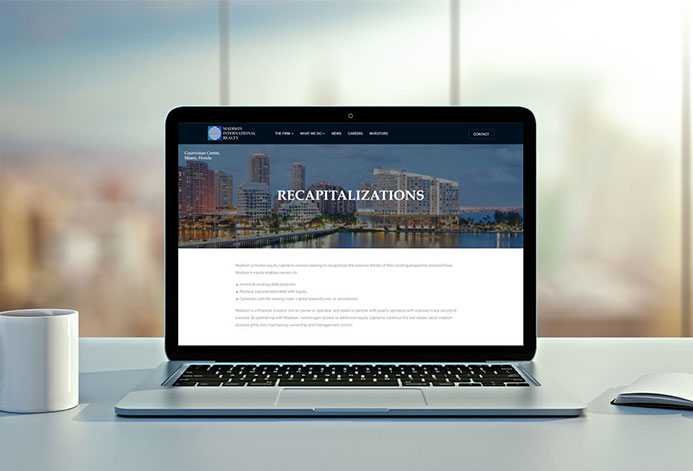 Other websites you may be interested in
ACA Reporting Service