Ruotolo Associates before & after responsive website redesign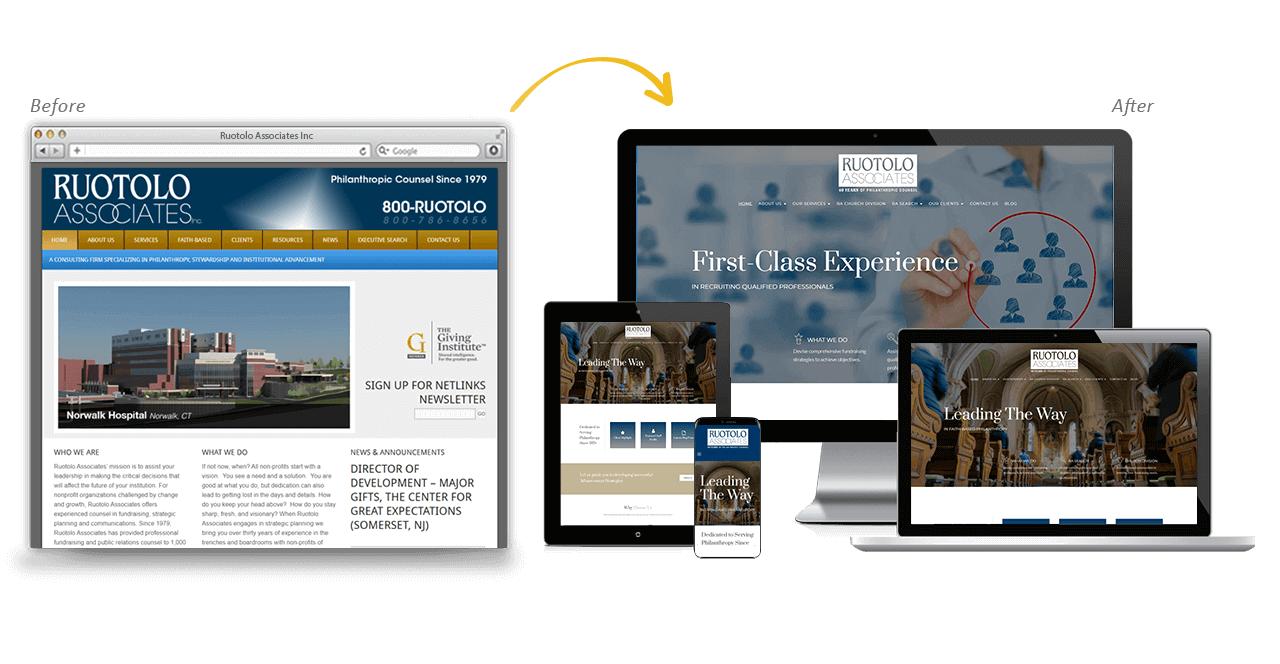 Project Brief
Custom website design for philanthropic consultants in New Jersey
Company
Philanthropic Consultants
Location
Englewood cliffs
Functionality
Event Calendar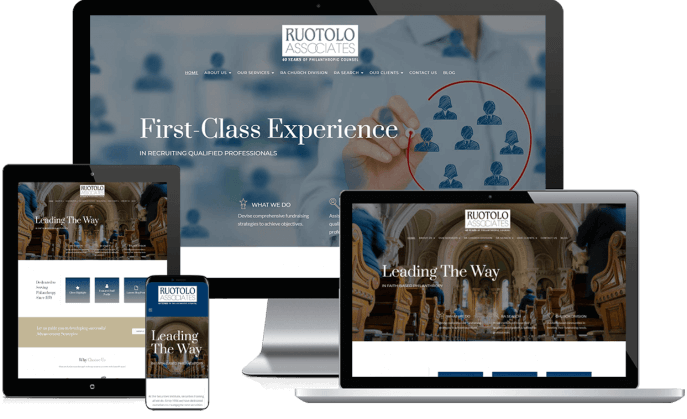 Custom Philanthropic Consultants Website
Solidify your reputation as an industry leader with an all-rounded website design
Established in 1979, Ruotolo Associates provides professional fundraising and public relations counsel for nonprofit institutions and organizations throughout the United States and abroad. They needed a custom philanthropic consultant website to reach a wider audience and grow their network.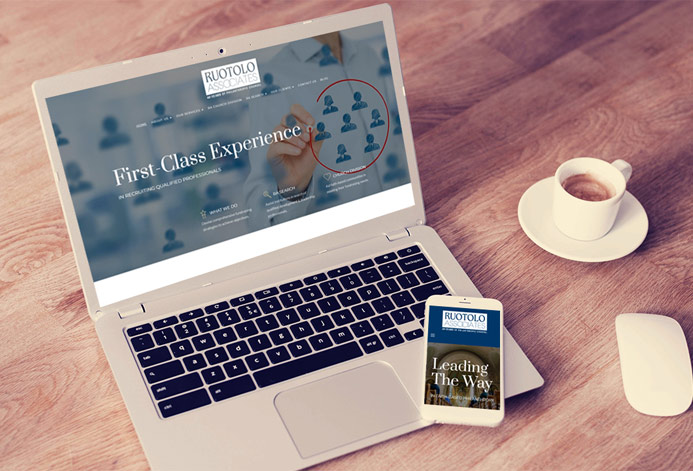 WordPress for Philanthropic Counsel Firm Websites
Philanthropic organizations can enjoy the security that WordPress websites have to offer
Ruotolo Associates' philanthropic counsel website featured a modern and professional design befitting their corporate image. Thanks to built-in blog functionality and a limitless page capacity, WordPress also made it easy for the client to manage their content.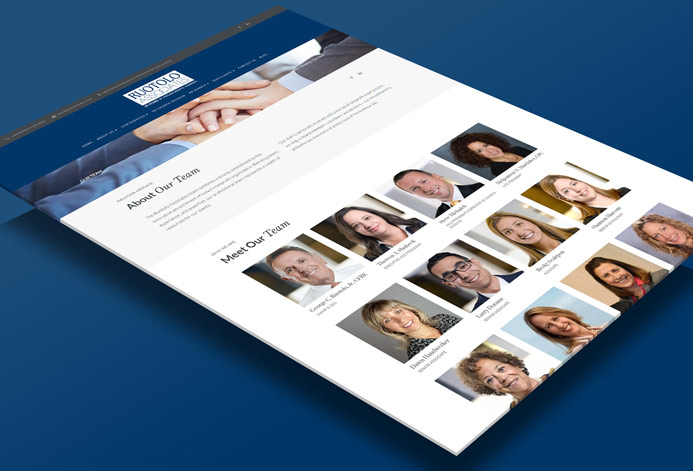 Lead Generation for Philanthropic Counsel Firms
Become a winning brand with proven lead generation tactics
Ruotolo Associates was able to secure more PR and fundraising counseling projects with nonprofit institutions by launching a custom philanthropic consultant website. It is time to bring your company to the next level by working with experienced B2B website designers and developers!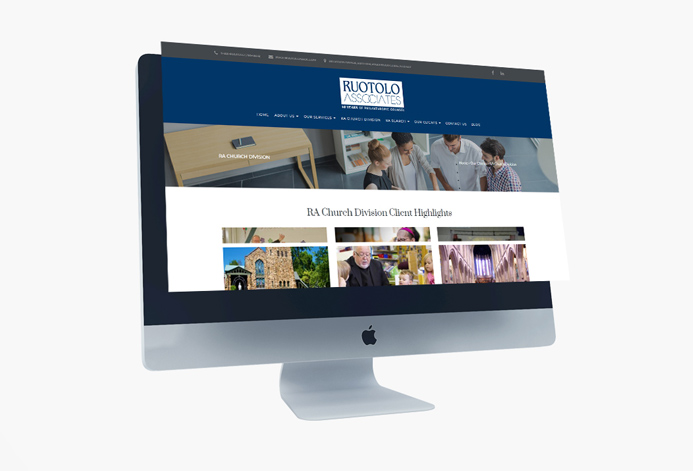 Other websites you may be interested in
Excalibur LLC