Nationwide Merchant Solutions before & after responsive website redesign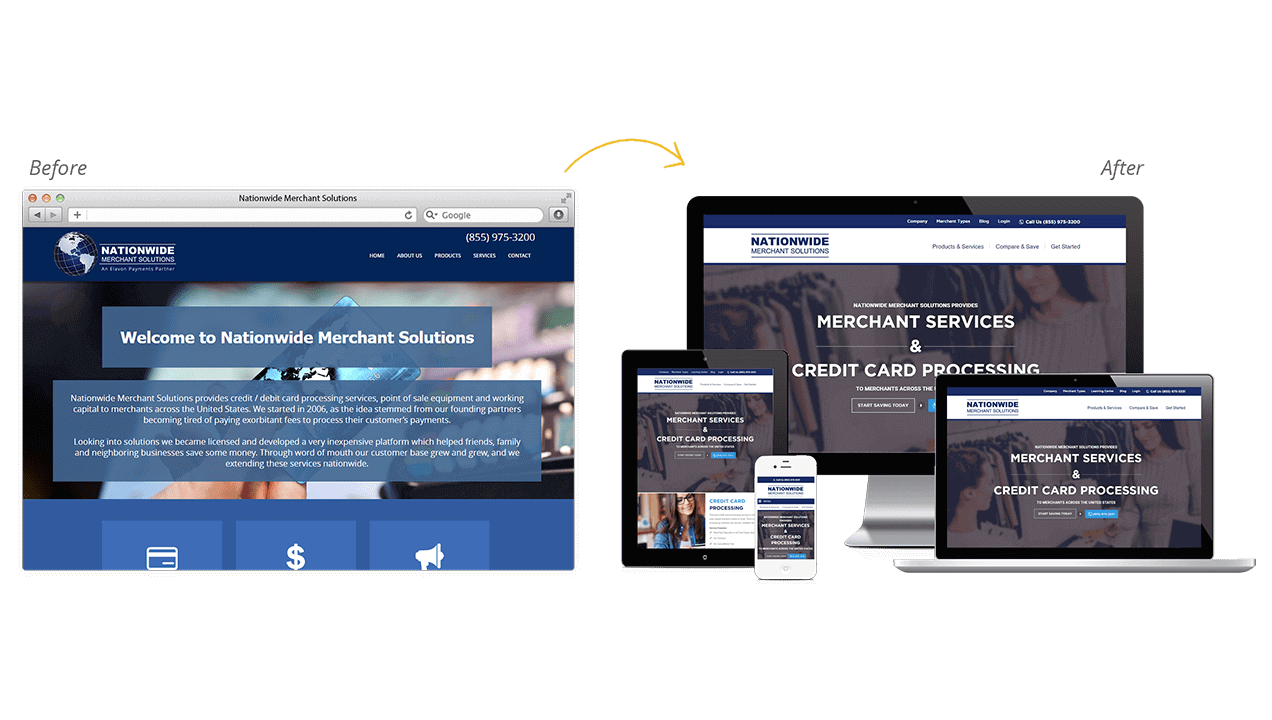 Project Brief
Custom website design for merchant services in New Jersey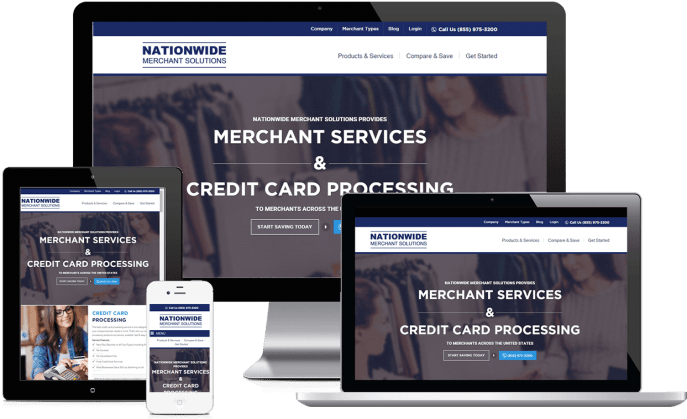 Custom Merchant Services Website
Boost your online presence with a unique website design
Nationwide Merchant Solutions is a merchant solutions provider based in New Jersey. The company works with small to medium retailers to offer payment processing solutions with a difference. Nationwide Merchant Solutions ordered a formal and easy-to-navigate website that showcases all their offerings.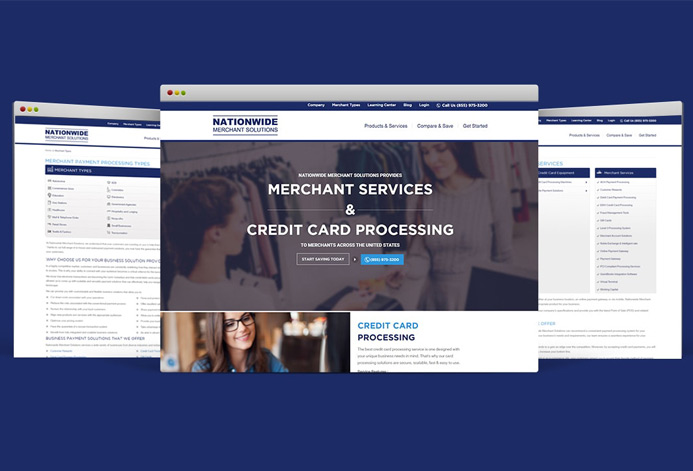 WordPress for Merchant Solutions Websites
Give your merchant solutions company the online exposure it needs to succeed via WordPress website design
Nationwide Merchant Solutions takes advantage of WordPress' customization features to adapt the site to their needs. For example, the company uses the built-in blog platform to populate their site with informative content.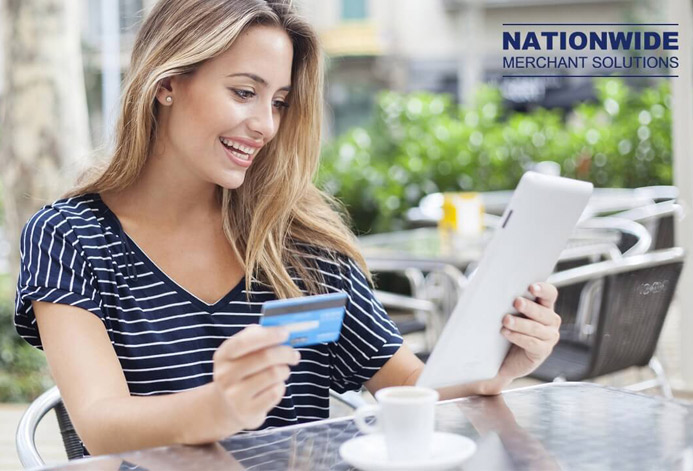 Lead Generation for POS Equipment Companies
Nationwide Merchant Solutions drives more sales with unique call-to actions
Nationwide Merchant Solution's website is designed to make it easy for clients to understand their offerings and to action their interest. This has seen the firm increase the number of leads generated from the website. If you are in the finance industry, a professional-looking website with relevant content can revolutionize your sales. Talk to professional website developers today for a quote.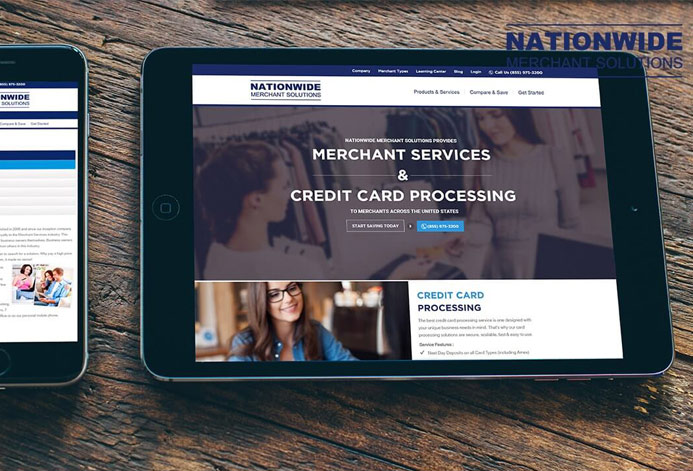 Other websites you may be interested in
Ai ATM Systems