Project Brief
Custom website design for marijuana funding in California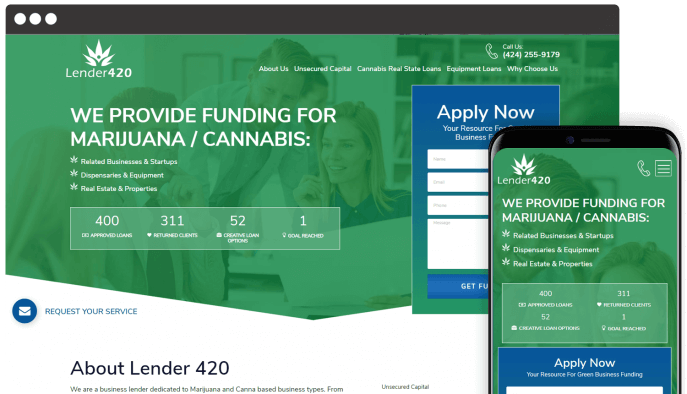 Custom Marijuana Funding Website
Crush the competition with a sophisticated website design
Headquartered in Beverly Hills, California, Lender 420 was established to provide financing solutions for marijuana- and cannabis-based businesses in the United States. A custom marijuana funding company website was developed as part of their B2B digital marketing strategy.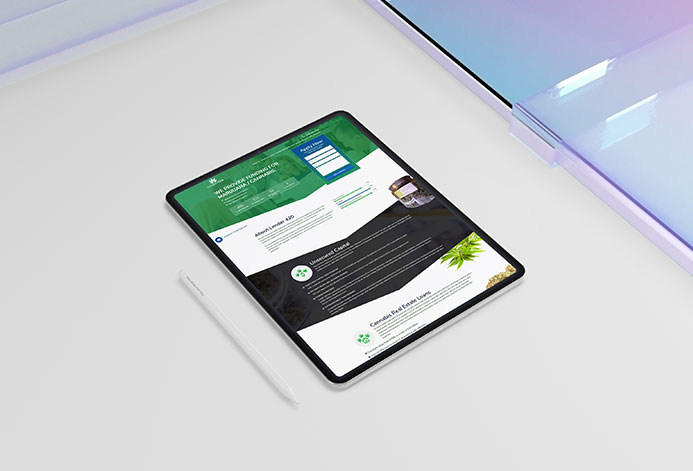 WordPress for Funding Company Websites
Beautiful WordPress website design complements attractive business funding packages
Lender 420 is an informative funding company website that features a classic and bright design. Easy to use and navigate, the website also has eye-catching call-to-action (CTA) buttons that encourage visitors to take action.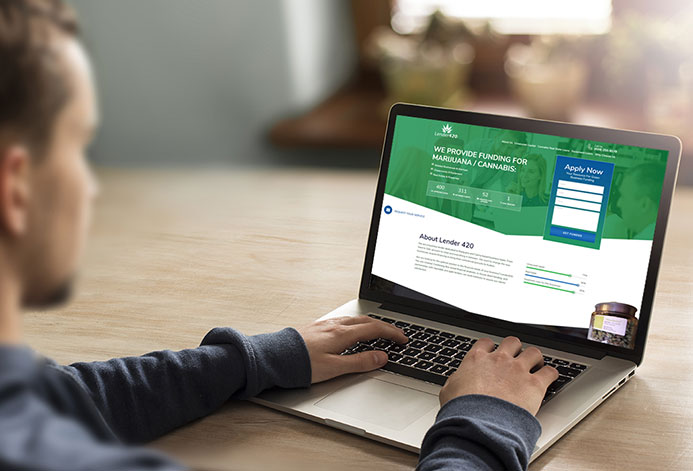 Lead Generation for Loan Providers
Gain visbility and get more clients with clever lead generation
Having a custom marijuana funding website allowed Lender 420 to reach out to their desired B2B market. If you want a website to showcase your funding solutions, ensure that you work with professional website designers and developers!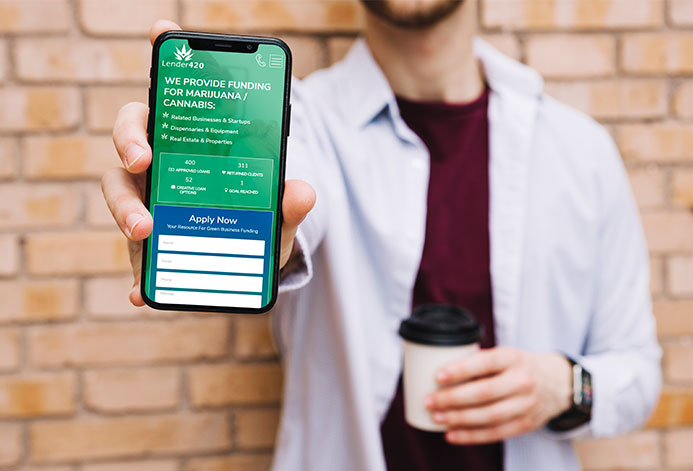 Other websites you may be interested in
Peak5 Solutions