Cut Sheet Labels before & after responsive website redesign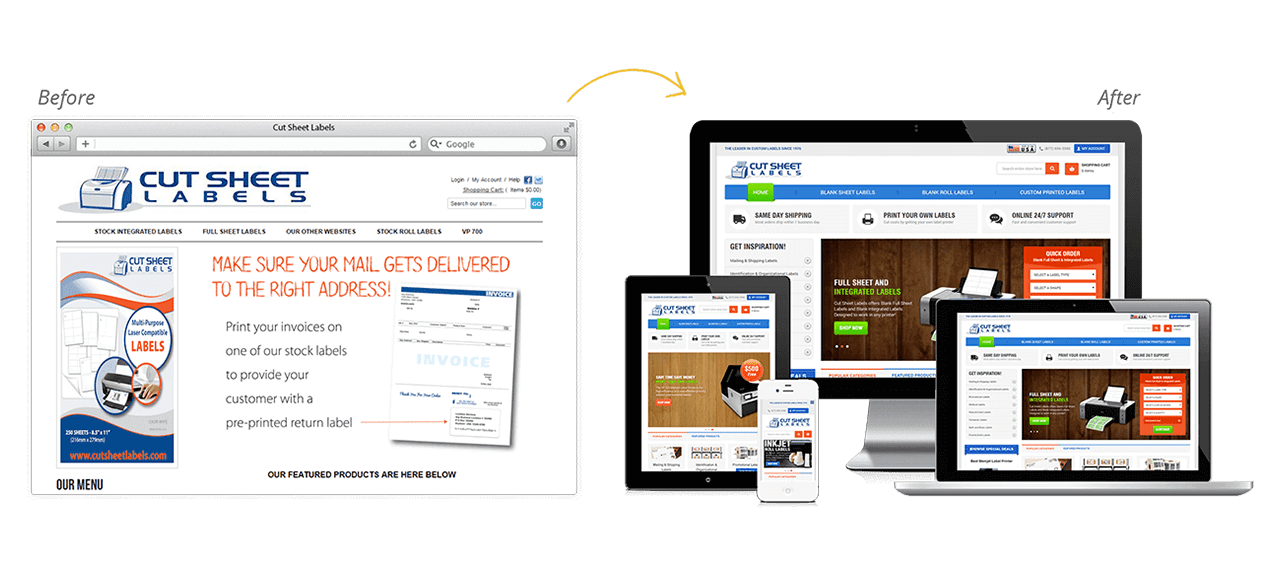 PROJECT BRIEF
Custom website design for label services in New Jersey
Functionality
Custom Label Calculator
Custom Label Printer Website
Cut Sheet Labels slices the competition with an effective website design
Cut Sheet Labels has been providing clients with a wide variety of custom labels for various applications such as promotional labels, container labels and more! By showcasing their products and services online, their customized labels website has gained recognition in the online community and has attracted more customers than before.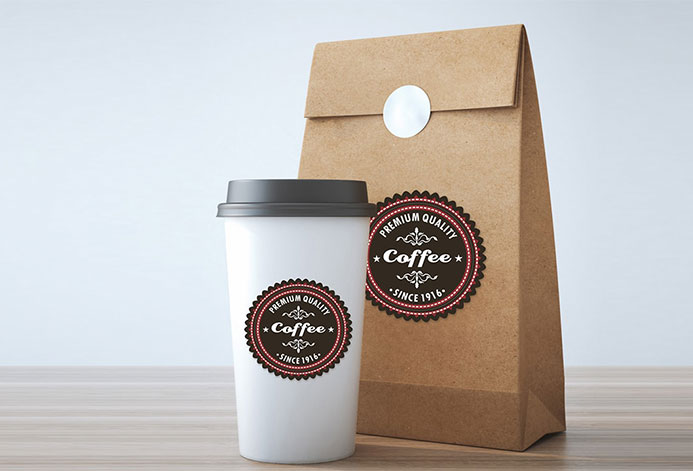 WordPress for Label Printing Websites
Many label printers find it easy to switch to WordPress CMS
Cut Sheet Labels' website was developed to increase their traffic and secure more clients in various industries. Through WordPress, you can showcase your exceptional labels and custom printing services to your clients.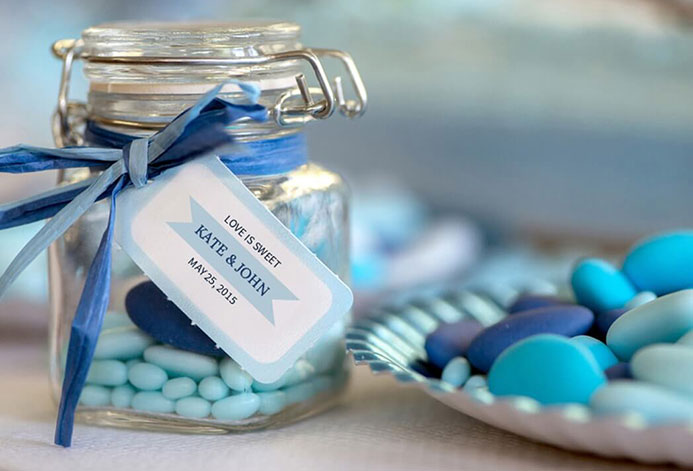 Lead Generation for Label Services
Cut Sheet Labels gains higher visibility and earns more clients with smart lead generation
Cut Sheet Labels has grown their business thanks to the development of their intuitive website. If you are looking to differentiate yourself from your competitors, seek help from professional web designers to get you started on your engaging website today!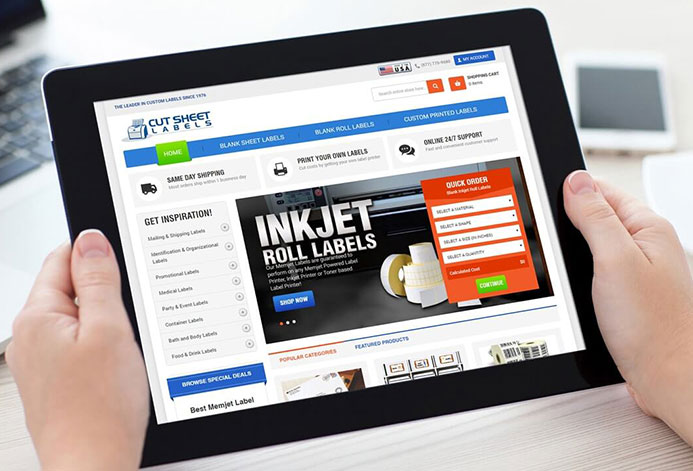 Other websites you may be interested in
Office Flip