APS Prolab before & after responsive website redesign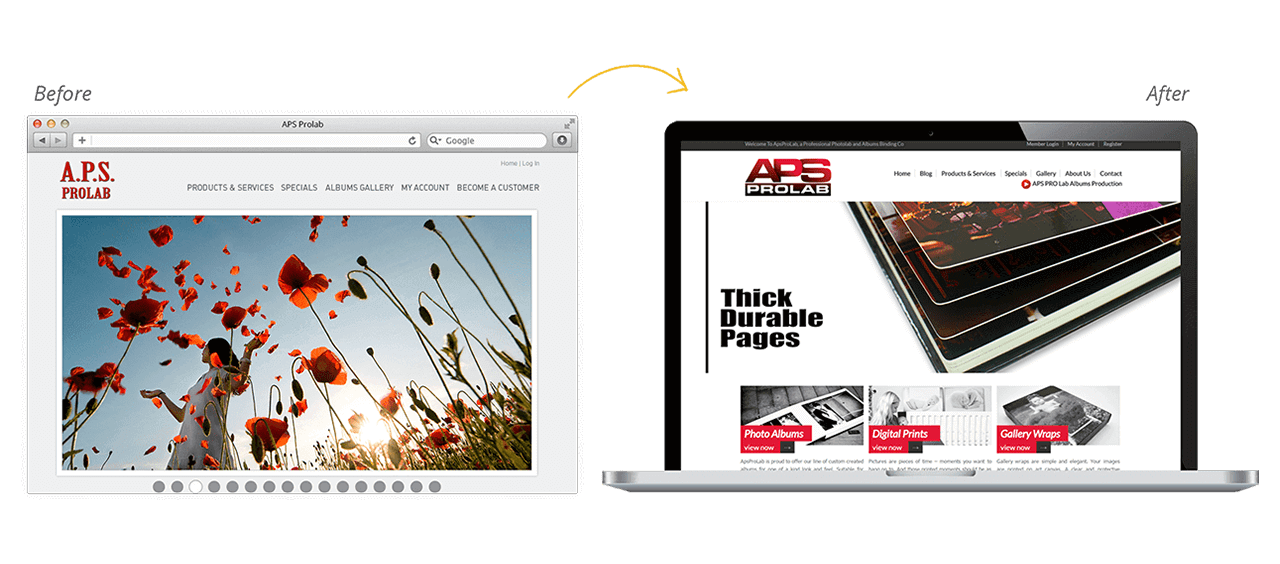 PROJECT BRIEF
Website design and development for custom photo album services
Company
Handcrafted Albums
Functionality
Membership, Shopping Cart, Contact Form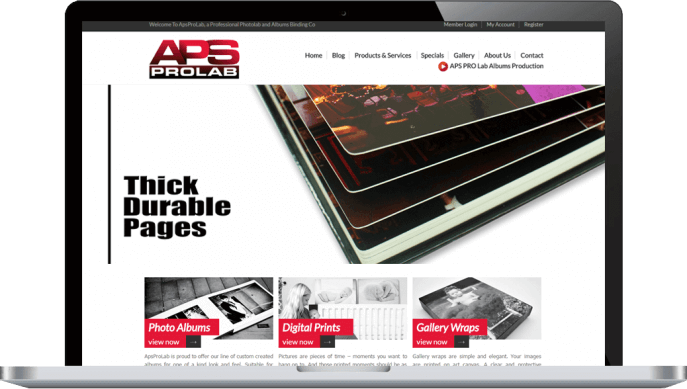 Custom Photography Service Website
Sell more to businesses with a well-executed website design
Headquartered in New York, APS Pro Lab is a professional photo lab catering to photographers and photo studios, offering photo albums, digital prints, proofs, packaging, and mounting solutions. A well-executed website design allowed them to establish a solid online presence.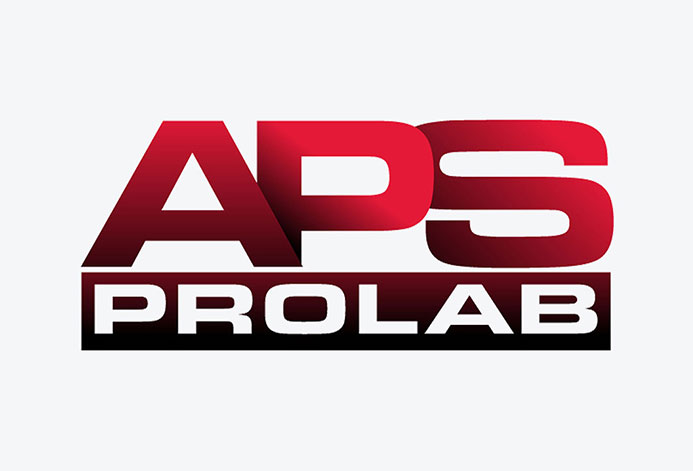 WordPress for Photo Album Websites
Consolidate the image of your B2B business with a user-friendly WordPress website
APS Prolab's corporate website is user-friendly and extremely easy to navigate. Create your own B2B WordPress website to showcase your skilled staff members, as well as exceptional products and services.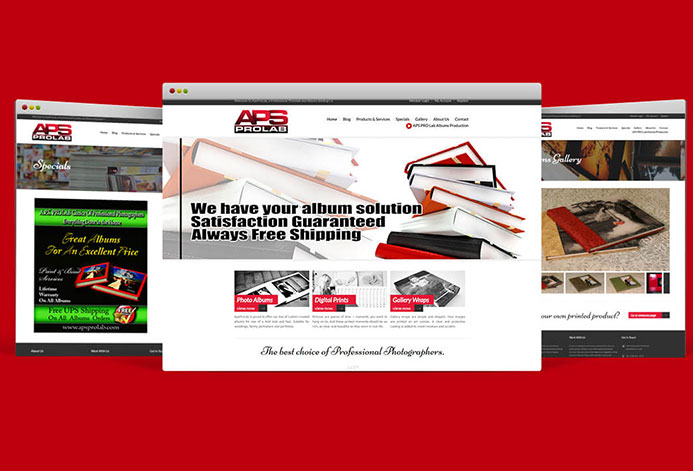 Lead Generation for Photo Labs
APS Prolab raises the bottom line with smart call-to actions
Content creators and creative individuals are increasingly using online photo solutions to achieve their goals. APS Prolab's professional online photo lab allowed them to get noticed by these users. Cut through the noise and bring your company to the forefront by working with experienced photography lab website designers today!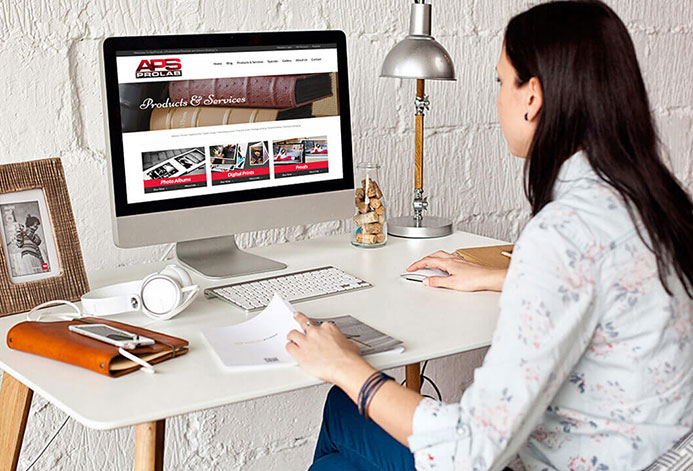 Other websites you may be interested in