Gimme Credit LLC before & after responsive website redesign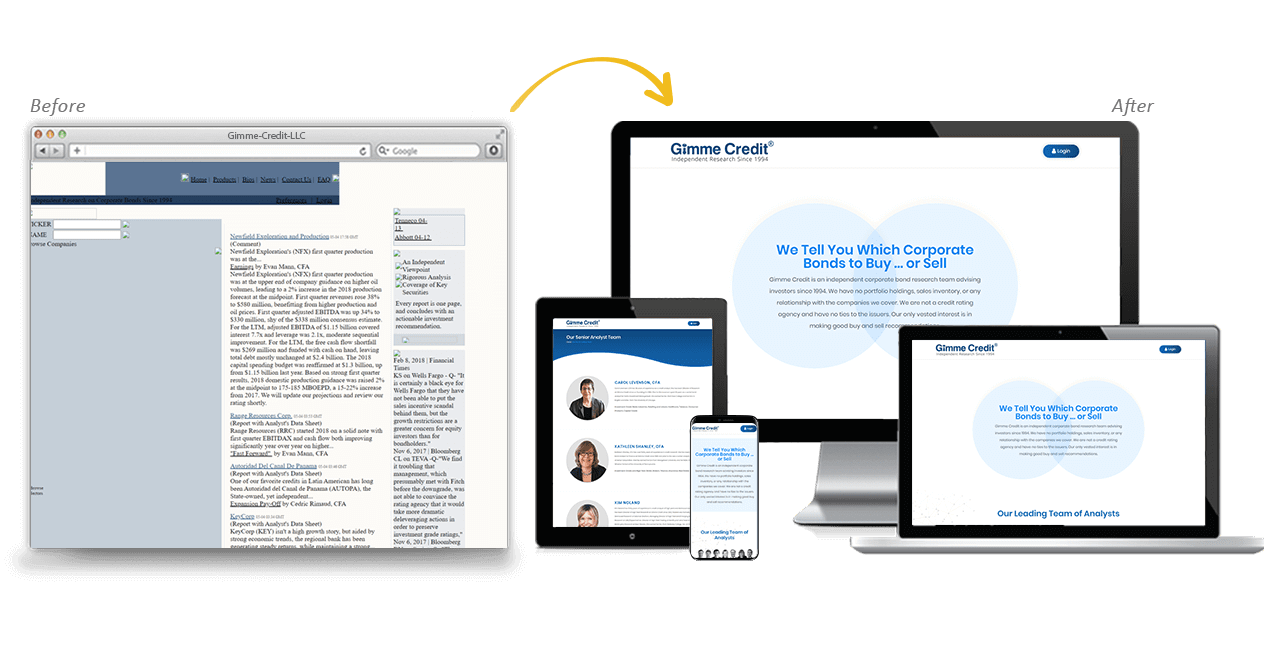 Project Brief
Custom website design for corporate bond research in New York
Company
Corporate Bond Research
Functionality
Client Portal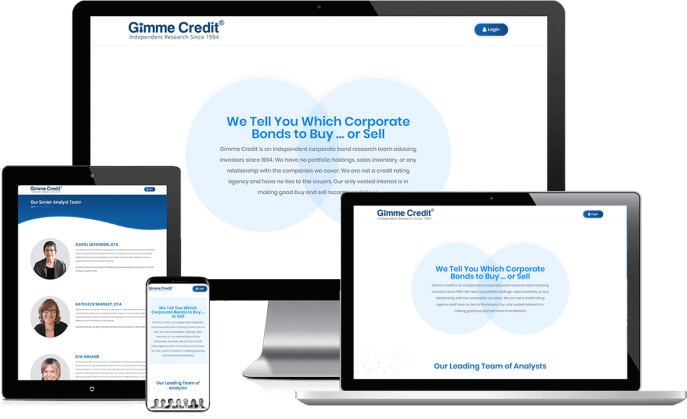 Custom Corporate Bond Research Website
Climb up the ladder of financial success with a memorable website design
Based in New York City, Gimme Credit LLC is an independent corporate bond research firm that advises investors with their many years of expertise. A custom B2B website was developed to help them connect with a bigger audience so that they could share their buy and sell recommendations.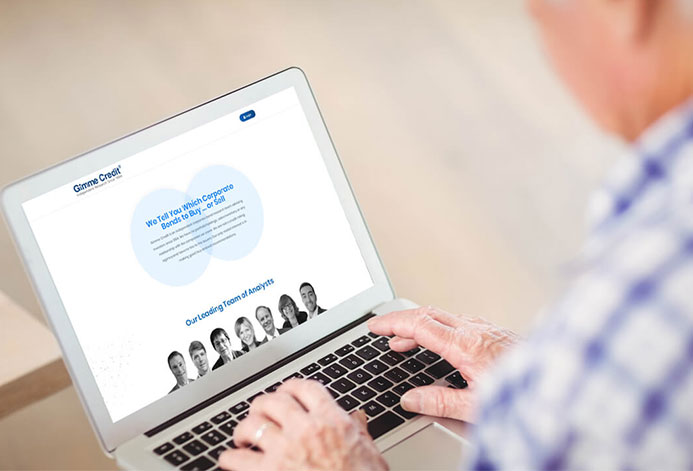 WordPress for Investment Companies Websites
WordPress is an excellent CMS for investment research firms to showcase their expertise and services
Gimme Credit LLC chose to develop their custom corporate bond research website using the WordPress content management system. This CMS is recognized for its security, user-friendliness, and ability to support a wide variety of media. The one page web design makes it easy for visitors learn more about their business.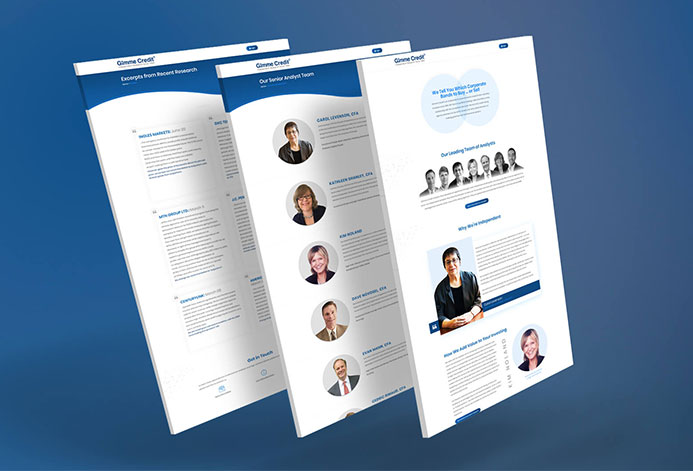 Lead Generation for Investment Companies
Gimme Credit becomes more profitable with tactical lead generation
By creating a modern and informative finance website, Gimme Credit LLC increased their online credibility. More visitors than ever were contacting their corporate bond research team and expressed great interest in their services. Want to grow your audience? Start working with professional web designers and developers today!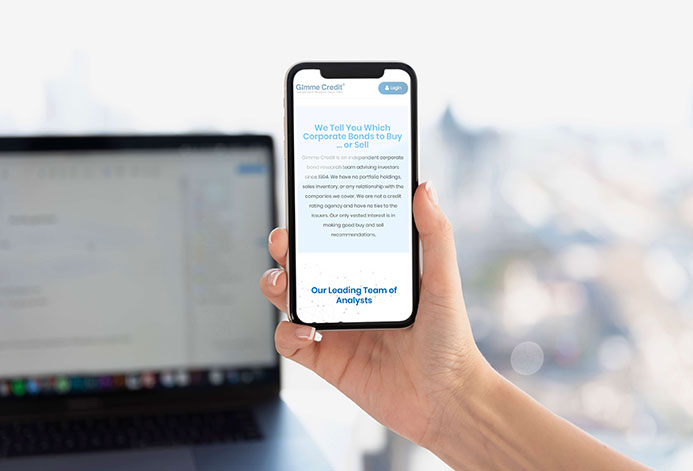 Other websites you may be interested in