Project Brief
Ecommerce website for an auto parts store in Florida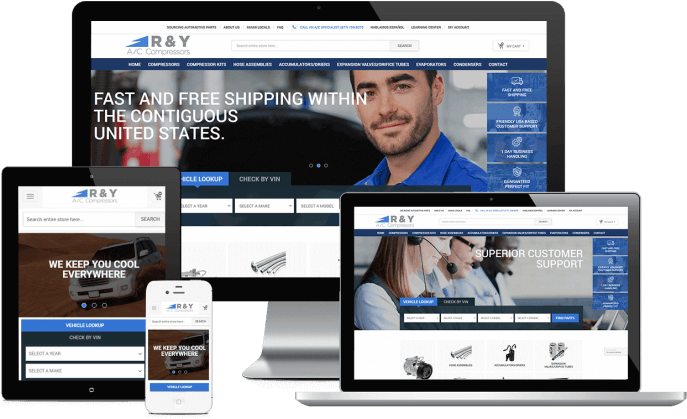 Custom Vehicle Products Ecommerce Website
Amplify your marketing efforts with a sophisticated website design
R & Y A/C Compressors is a trusted provider of quality automotive air conditioning parts and services. The company also manufactures and distributes a comprehensive line of replacement mobile climate control products. With a well-executed website, R & Y A/C Compressors is able to sell their auto parts faster than ever before.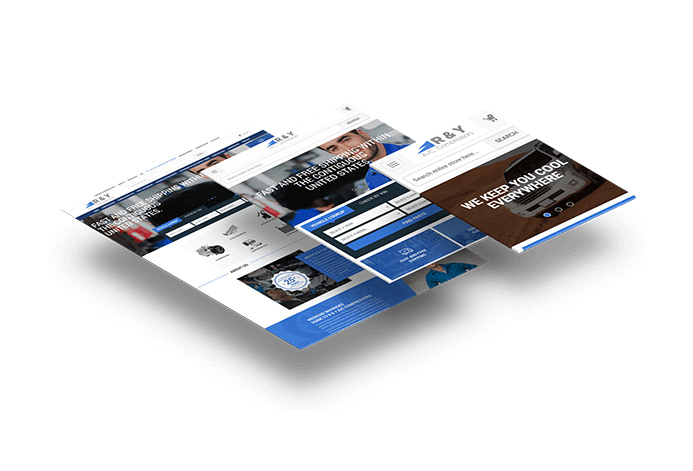 Magento for Auto Compressor Websites
Make a lasting impression with creative Magento features
Auto parts merchants typically have large catalogs with lots of categories. A well-designed Magento Ecommerce website allows customers to enjoy an intuitive search experience where searching for a specific model, make, year, or vehicle identification number (VIN) is possible.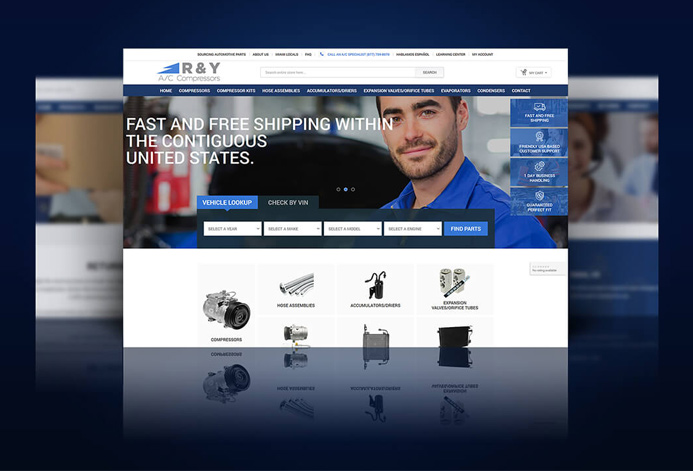 Increase Online Sales for Auto Compressor Parts Stores
Raise your bottom line with stellar marketing tactics
Certified Magento developers from SmartSites will help you maximize all the Ecommerce features that the platform has to offer. Our Ecommerce development specialists will implement the right marketing strategies to meet or exceed the expectations of modern auto parts shoppers. This often results in increased revenue for Ecommerce websites like R & Y A/C Compressors.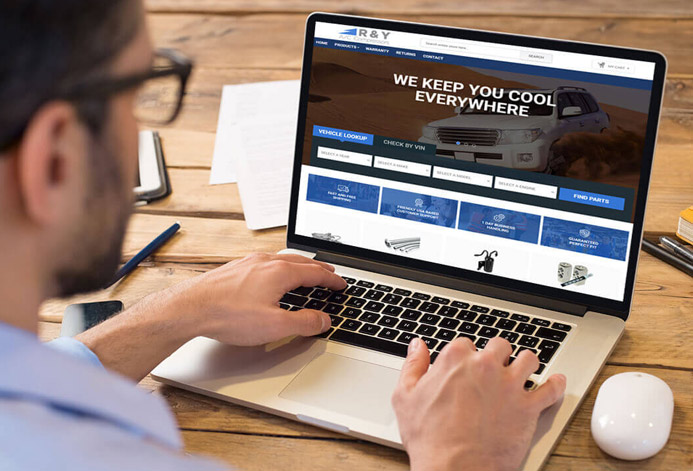 Other websites you may be interested in