Increase Your Reach in 280 Characters or Less
With more than 330 million monthly active users, Twitter is the go-to platform people turn to for quick and easy content. Tweeting content that is quick and to-the-point is an effective way to spread brand awareness and engage in conversation with your audience.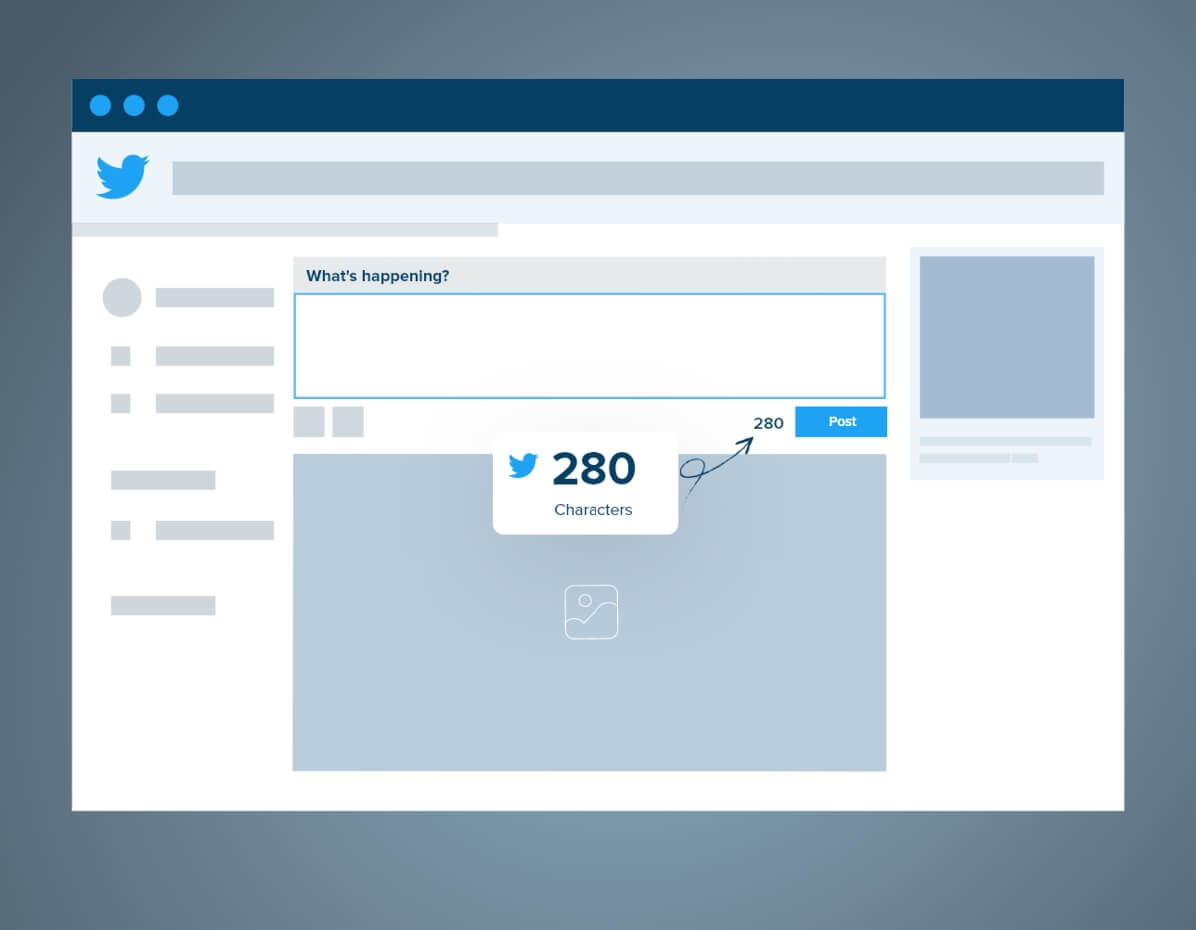 Engagement is Key
Twitter is a fast moving platform. Being successful on Twitter means not only having a strong, consistent strategy, but also engaging with your audience and staying up-to-date on current trends. The all-inclusive social media management we offer goes beyond planning, creating, and scheduling posts. We'll also monitor your account and respond to anything that comes up, letting you stay hands off and focus on your business' most pressing needs.
More than 350,000 tweets are published every minute.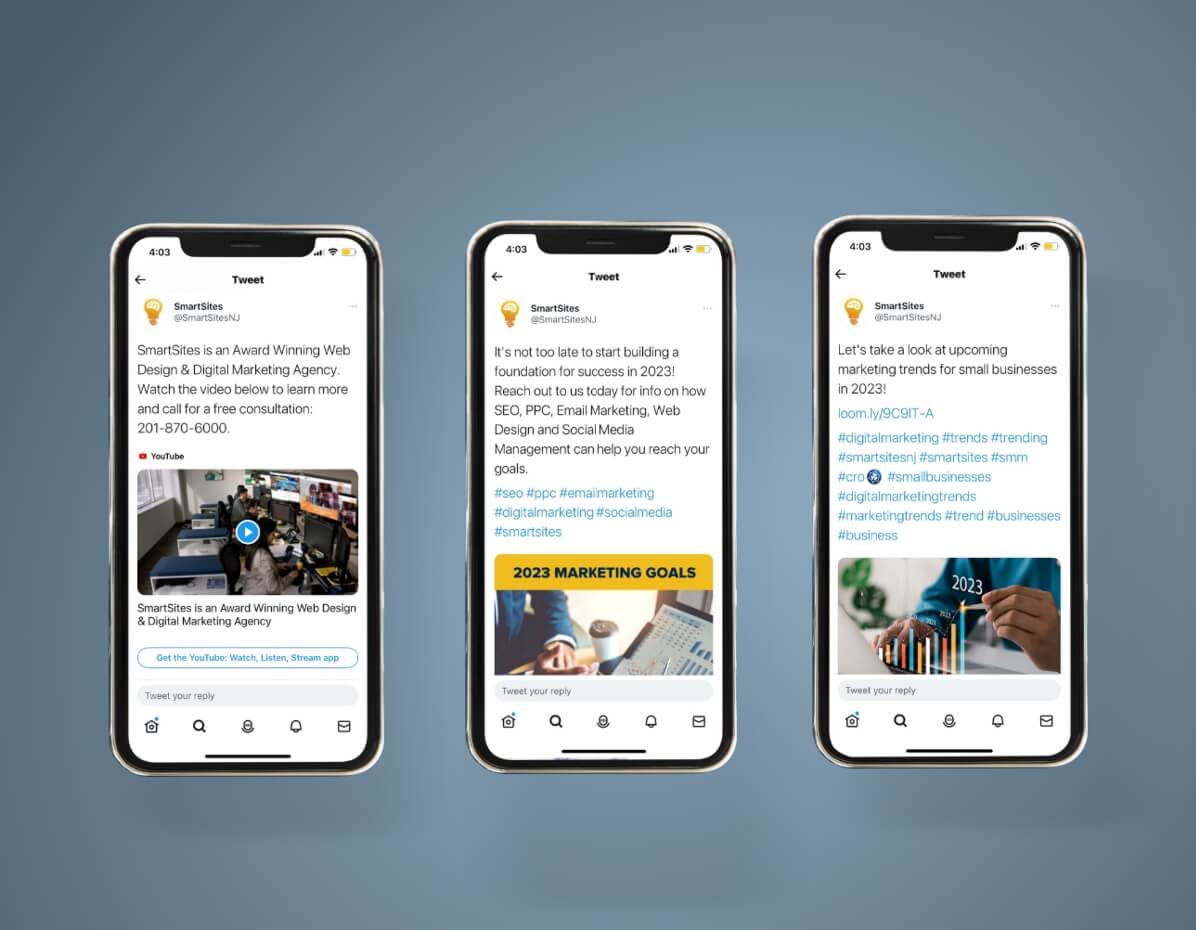 Multimedia on Twitter
If you are looking for a higher engagement rate and reach, consider including video and GIFs in your Twitter strategy. Interactive posts are a proven way to give content the boost it needs for better performance.
82%
of users view video content on Twitter.