College
Cornell University
Traveling

Chess

Hiking

Soccer

Michael and his team did an amazing job with our full website re-design – the site looks awesome!

Ed Murcia
Application Associates

Mike is quick, creative, open-minded, and a great partner for anything web related – especially websites and SEO. Always impressive and goes above and beyond.

Valerie Powers
Concierge Key Health

Michael is a dedicated professional, smart, insightful and he's always one step ahead of the industry and his clients' needs. It has been a pleasure working with such an honest and intelligent business man.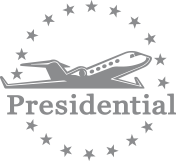 Oscar Arce
Presidential Aviation

Michael spent time with me understanding who I wanted my target audience to be. This way, we were able to build a new website and created a strong online presence.

Dr. Leonid Rubinov
Real Smile Dental

Michael and his company do an excellent job handling my SEO and social media. I started using him the last 6 months of the year and my entire business grew by over 30% from one year to the next.

Matthew Jorgensen
Foundation Flooring
Michael's Story
Michael Melen is the CO-CEO & COO of SmartSites and has been involved in digital media and website development since high school. He spent some time working for Laws.com & Hospital.com and brings an enormous amount of experience in the SEO world.
Michael was mentioned in Forbes at just 16 years old and sold his first internet company at 19. Before graduating college, he consulted both Disney and Budweiser on their digital media campaigns. Michael co-founded Melen LLC, parent company of SmartSites, upon graduating from Cornell University in just three years.
My favorite shows are Dollhouse and Firefly. I'm a sci-fi geek.
My favorite book is usually the one I'm currently reading. At the moment, it's The E-Myth Revisited by Michael E. Gerber. It makes me to look at our business from multiple points of views.
Google.com. Who can live without search?
They are always willing to help, brave enough to disagree, and fun to hang out with.
Google Search powered by AVG Antivirus, because it has taken over my computer.
I created my first website at 9 years old. I wrote copy, designed graphics, debugged code, ran ad campaigns, and did sales and customer service before co-founding SmartSites. I think having done all these components has allowed me to assemble a team that does any individual part twice better than I myself ever could.
It has to be my parents. They immigrated to America with just pocket change and got me through a very expensive Ivy League school. The bar is set pretty high for me.
There is nowhere I'd rather live than the great state of New Jersey.
I helped Alex with his MP3 websites but the first website I created on my own was FunnyCities.com. I compiled a list of the country's funniest city names and submitted to sites like I-Am-Bored.com. The $9.00 a month I made from ads may seem silly, but it really gave me the push I needed to explore opportunities on the web.
I went to Africa for my honeymoon. We tracked leopards in Kruger National Park, took a helicopter into Victoria Falls, and swam with hungry Great Whites. My wife and I made a pact to come back for our 5 year anniversary.