Hometown
Franklin Lakes, NJ
Traveling

Sports Cars

Family

Deal Hunting

Alex's attention to detail, constant follow up, and ability to change direction as needed has been fantastic. Alex is a true professional and passionate about his clients and their success.

Barbara Sine
Newark Academy

In less than six months, with Alex's support and knowledge, I was able to increase the quality and quantity of leads for my client.

Mia Schipani
Schipani PR

I am very pleased with the quality of service that Alex and his company provides. I sincerely appreciate his responsiveness and the way he conducts business. He is always encouraging and positive.

Aditi Tuteja
WinFertility

Alex was always available to answer any of my questions and for someone who is a novice with this stuff he really broke down how to get my company and inventory more exposure online.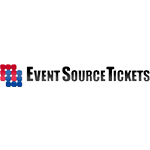 Jon Barr
Event Source Tickets

Alex really is excellent at E-Commerce Marketing and since I have joined his firm Smart Sites, our business has tripled this month.

Shari Wasserman
Lifestyle Directives Group
Alex's Story
Alex Melen is the CO-CEO & CFO of SmartSites and brings over 10 years of digital media experience. Before SmartSites, he spent 3 years heading up digital analytics on the Walmart account at Starcom MediaVest Group (SMG). In the late 1990's, Alex founded T35 Hosting – one of the first and largest free web hosting providers.
Alex has been featured numerous times in Business Week, Forbes and other publications. In 2001, he was named the #19 teen entrepreneurs in the U.S. by Young Biz Magazine. In 2006, Alex was named one of America's Top 25 Best Entrepreneurs by BusinessWeek. Alex is a graduate of Babson College, one of the top entrepreneurial schools in the nation. Alex completed Babson with honors and was awarded the highly prestigious Babson Student Business Initiative Award.
Car&Driver, MotorTrend, Road&Track; and various car forums. Although I should probably start cutting back on the amount of time I spend on them.
I am very proud and honored to be working with such amazing people at SmartSites. As Jack Welch puts it, "the team with the best players wins." I truly believe that we have the best people in the industry and that's why we continue to win – for both ourselves and our clients.
Our remarkable employees and our amazing clients make this job one of the most rewarding experiences I've ever had. We spend our time working together and collaborating on ways to help our clients succeed; it doesn't get any better than that.
I, along with the entire SmartSites team, help business owners establish their online presence and realize their dreams. We help you succeed!
A single page showing all of our servers, their load averages and traffic graphs. As much as we've become a full digital media agency, I still can't shake my techy roots.
Dialing up on my 33.6kbps modem and i386 pc to connect to compuserve, circa 1995. Given the snail-slow internet speeds, it's not surprising that it took a full 2 years before I built my first website.
Anywhere warmer than here. The brutal winters are getting to be too much!
T35.com – still up and running today!
It's a tie between the mountain villages of North Thailand and the Jungles & Islands of North Brazil.