Our mission is to develop and grow strategic partnerships to help our clients succeed online
Our vision is to become the company that best understands and satisfies the online needs of businesses Our Values
Passion
We are passionate about what we do and about what you do. We are here to help you succeed.
Innovation
With the online industry moving at the speed of light, we must always innovate to make sure we're providing the latest and greatest to our clients.
Customer Focus
We strive to exceed our clients needs and are delighted when our clients' become our #1 fans.
Integrity
We honor our commitments and take personal responsibility for our goals.
Teamwork
We recruit the best and the brightest. This way, we work together to help achieve your goals.
Results Driven
Results are what drives business and we are what drives results! Benefits
Paid Time Off
We understand the importance of work-life balance, and we offer our employees paid time off options to ensure they have the time they need to recharge and take care of personal commitments.
Flexible Schedule
We offer our employees flexible scheduling options to have the time they require to unwind and attend to personal obligations.
Unpaid Time Off
We also provide unpaid time off options for employees who require additional time away from work for personal reasons.
Paid Holidays
Our employees enjoy paid holidays throughout the year, so they can spend time with family and friends and celebrate important occasions.
Insurance: Health, Dental, Vision
We offer our employees a comprehensive insurance package that includes health, dental, and vision coverage, so they can feel confident that they have access to quality healthcare when they need it.
401k with Matching
Our employees can take advantage of a 401k plan with matching contributions to help them save for retirement.
Paid Family Leave
We provide paid family leave to support employees who need to take time off to care for a new child or a family member in need.
FMLA
We comply with the Family and Medical Leave Act (FMLA) to ensure that employees have job protection when they need to take time off for personal or medical reasons.
Bereavement
We offer bereavement leave to support employees who have experienced a loss in their family or personal life. Incentives & Perks
Employee Referral
Employees who refer new hires to the company can earn a referral bonus.
New Business Referral
Employees who refer new business to the company can earn a referral bonus.
Company Events
We host company events throughout the year to bring employees together and foster a sense of community.
Work Anniversary Gifts
We provide gifts to employees to recognize their work anniversary milestones.
Professional Development Credit
We offer professional development credits to support employees who want to learn new skills or pursue additional education.
Personal Desk Fund
We provide a personal desk fund to employees to help them personalize their workspaces.
Employee Recognition Award
We recognize outstanding employees with an employee recognition award.
Matching Charity Gift Program
We match employee donations to charitable organizations to support causes that are important to them.
Employee Discount Program
We offer employee discounts on company products and services.
5-Star Client Reviews
We reward employees who receive 5-star client reviews.
Partner Sales
We offer incentives to employees who drive sales through our partner network.
Client Service Promotions
We offer bonuses for employees when their clients opt for additional marketing services that help achieve their business goals.

Take the first step towards an exciting career in digital marketing with a team that values creativity, growth, and making a difference for clients.
Submit Your Resume
We love working here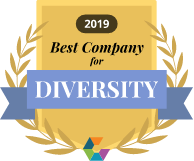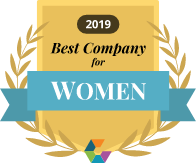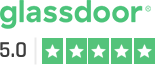 Great place, better people
Friendly, fun, open door policy, fast paced, goal oriented, team builders, great lunches, proactive in helping their employees succeed, pre work and post work company games and holiday parties.

Great place to work! Love it.
I am really happy I joined the SmartSites team last year! Everyone here is young, ambitious and passionate about what we do. The CEOs offer a great combination of creative freedom and helpful support to all their employees. I learned a lot from working on different projects and solving client-specific challenges. Very flexible in terms of working hours, work from home days, etc. Inspiring corporate culture and great people to work with and hang out with after work :-)

The best part is the team
I love coming to work each day. Our clients and work is good… but the best part is definitely all the employees in the company. I am very fortunate to be part of such an awesome team!