The Toy Nation, a toy retailer that offers toys, games, DVDs, and merchandise in New Jersey, recently launched their new e-commerce website.. As the brains behind the site build, SmartSites is super excited to announce its launch!
The Toy Nation was founded in 1999 and operated a brick-and-mortar store (WrestleManiac) selling professional wrestling merchandise in a local mall in Cherry Hill. After a few years in operation, The Toy Nation decided that they needed an online presence if they were going to expand their reach. They set up  accounts on eBay and Amazon which helped the business grow and resulted in plenty of positive customer feedback.
Since sales were  increasing, The Toy Nation decided it was time to develop their very own e-commerce website.. The problem? No one in the company had any experience in website design and development.
The Hunt for An Online Shop
Because The Toy Nation has a massive selection of products, it was important that the website allowed the company to organize their products into individual categories. For example, toys, video games, Blu-Rays, T-Shirts, and other party items had to be in separate divisions. In addition to having a user-friendly backend system, the checkout process on the frontend had to be seamless as well. Then came the question of which platform would best suitThe Toy Nation's e-commerce needs? Which design would connect s well with their target audience? It seemed like a lot to plan for and execute, but SmartSites was more than ready to dive right in!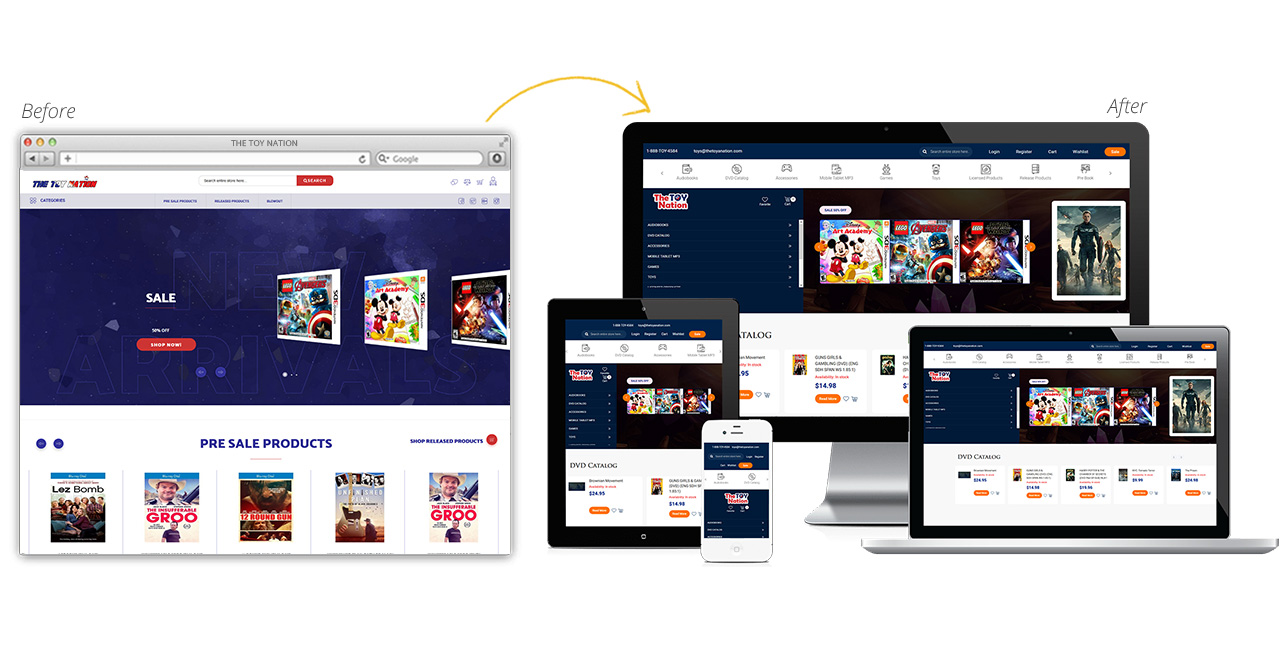 There are plenty of e-commerce platforms from which to choose including  WordPress with WooCommerce, Zen Cart, OpenCart, OsCommerce , etc. The one that both SmartSites and The Toy Nation agreed upon, however, was Magento. Magento is built to be extremely SEO friendly.Furthermore, the platform is full of rich features that offer unrivaled flexibility when it comes to content management, design, and functionality. Simply put, , Magento was the ultimate e-commerce solution because it was in line with The Toy Cart's s goals and customer-centric approach to doing business.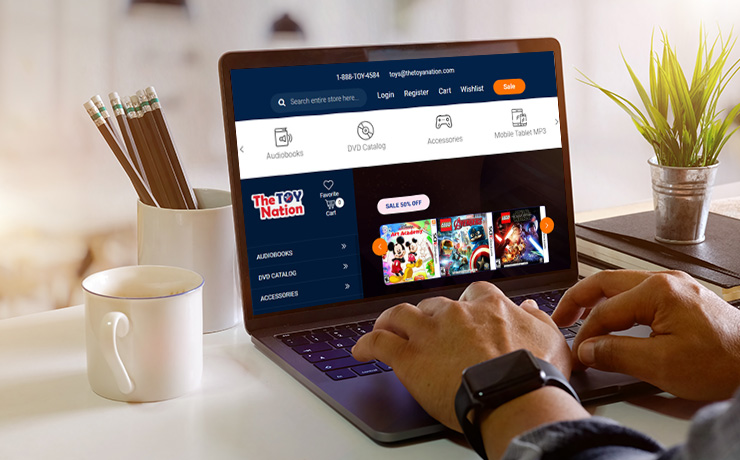 Choosing Magento for eCommerce Effectiveness
Choosing Magento as the designated platform meant The Toy Nation could take advantage of its flexible pricing rules as a way to attract more of their target customers. They could also utilize the  cross-selling and up-selling tools that are built into the platform to entice visitors to expand their purchasing power. Of course, the website wasn't only meant for the client's sales team. Because the website was built to be mobile-friendly, it is extremely easy for The Toy Nation's customers to browse through their inventory, make purchases, and enjoy other services in an expedited manner. At the end of the day, happy customers equal repeat customers.
SInce The Toy Nation's offerings change according to seasons and trends, working with an agile e-commerce platform was essential. Magento is highly scalable, making it the perfect solution for any growing company.
Now live, the new website will serve as a welcoming online storefront of The Toy Nation, optimizing the shopping experiences of all customers. SmartSites is proud to have worked on the project and looks forward to future collaborations.