Dental IT Solutions Provider launches new website with the help of digital agency,SmartSites.
SurfCT (Surf Computer Technologies) provides high-end network integration solutions for dental practices across the United States. SurfCT was founded in 2002; their goal was to keep dentistry patients comfortable while providing only the best Dental Technology Solutions. Awarded by the ADA as the Northeast's #1 Dental Integration Firm, SurfCT is clearly a premier IT group. They offer a wealth of services including technology and system recommendations, front office integration, and data protection programs. SurfCT is the White Glove Service for Healthcare IT clientele.
Individualized solutions best characterize SurfCT's approach for IT consulting. By working with each client and learning about their specific needs and goals, SurfCT is able to pinpoint each client's needs to realize their vision. Referred to SmartSites by RealSmile Dental (a NJ-based dental practice), all SurfCT initially knew was that they wanted a change. While their services were modern, their site was dated and stale. SurfCT sought a website that reflected the high-end, custom tailored solutions they provided to their clients.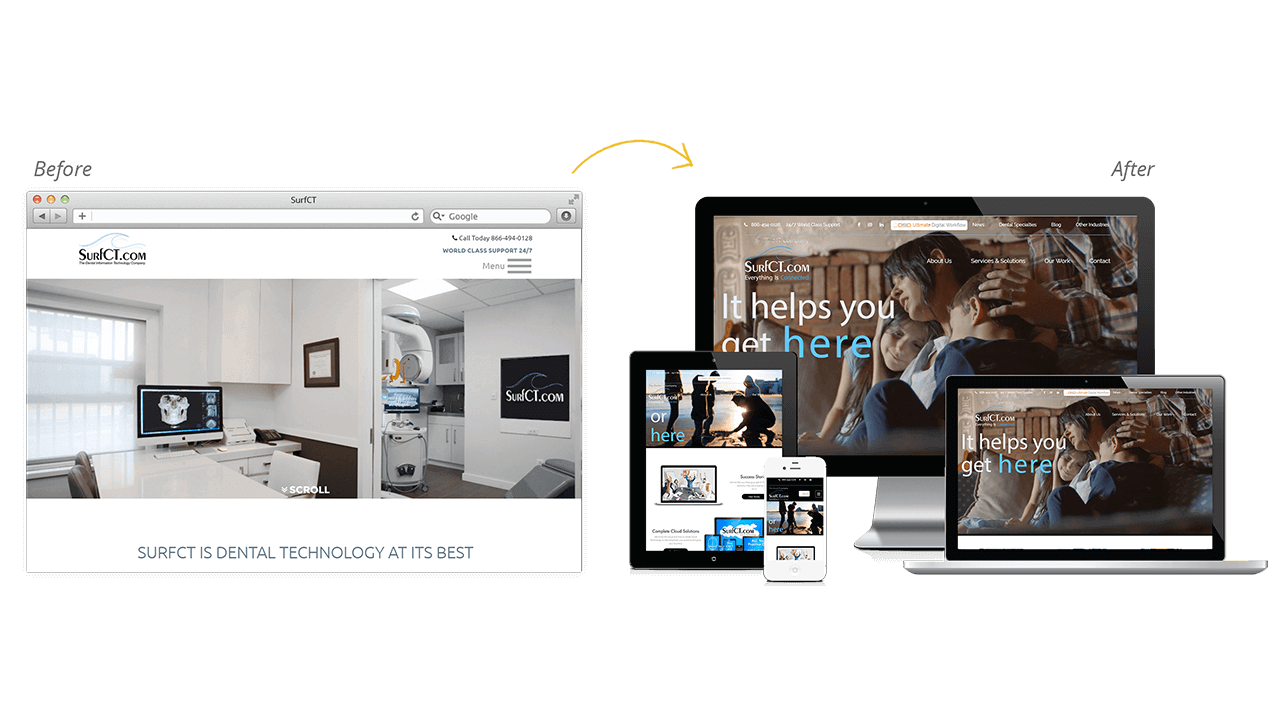 Given the extremely niche industry, SmartSites did a lot of market  research before engaging in the project. SmartSites' experience working with a variety of medical-based businesses proved to be an asset when developing this site. Still, delving deeper into learning the ins and outs of both IT as well as dentistry was of utmost importance for the redesign of SurfCT's site.
After finding just the right balance between professionalism and aesthetic modernism, the next hurdle to leap over was functionality. SurfCT has a unique offering called the Digital Smile Design concept (DSD) which they sought to introduce to the market as the new face of dentistry. This feature, as well as others on the site, could only be properly conveyed through video explanation. SmartSites integrated a lot of unique multimedia content onto the site to properly describe these services.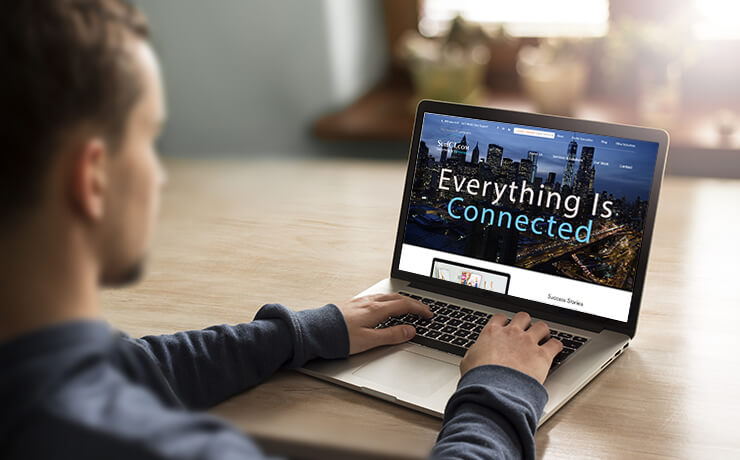 Finally, the service pages needed upgrading.While the previous site had pages for each service that SurfCT provided, they were formatted as PDF documents, which Google cannot read. This not only hindered the site in terms of search engine optimization but it also made it difficult from a user experience standpoint. Site visitors did not want to download each service page, so they often simply refrained from viewing them at all. The new site now features fully developed pages for each solution and service, complete with easy-to-understand terminology for any dentist's office.
To get the 24/7 World Class support SurfCT promises, visit the website, or call 866-494-018 today!