Zapier is a reputable online automation platform that allows its users to connect their favorite applications, e.g. MailChimp, Gmail, Slack, etc. By connecting multiple apps together, users can automate repetitive tasks. Oftentimes, building that level of integration requires custom coding. Not every user has that expertise or time to spare. That's why Zapier was created. The online automation tool allows you to build your own app workflows via a few clicks.
Why Use Zapier?
Today, it is all about automation. Look at this scenario: You receive many email attachments in your Gmail account frequently. Next, you want to save these attachments to your Dropbox account. However, the current workflow is tedious, i.e. receive an attachment > open the email > click to open the attachment > save the attachment to Dropbox. Sounds troublesome, doesn't it?
With Zapier, automation lives. It saves your bandwidth to perform tasks that matter most. The tool allows you to skip many hours of manual data entry. You will be able to focus on tasks that require your true expertise, and in turn, grow your business more efficiently.
Understanding the Zapier Language
If you are new to Zapier, here are some terms you should get acquainted with:
Zap
When you create an automated workflow between one or more apps, you have just created a Zap. A Zap is comprised of two main components: Triggers and Actions. For example, you may create a Zap that saves starred emails in Gmail to text files.
Task
Each piece of data that runs through the platform is a called a task. If your Zap was programmed to add 235 emails to another app automatically, that Zap has just performed 235 Tasks. A Zap performs these tasks, so you do not have to do them manually.
Action
An Action is the event or final task that completes a Zap. For example, the action of saving an email attachment to another application.
Trigger
The event that starts a Zap is called a Trigger. Referring back to the "email attachments" example, the Zap is not triggered until an email contains an actual attachment. In other words, there can be 100 emails in your inbox, but the Zap is only triggered when you receive the 101st email, which has an attachment.
What Does Being a Zapier Expert Mean for SmartSites?
Being a Zapier Expert means that SmartSites has to represent Zapier in a positive light at all times. By gaining access to the Zapier Expert Community, our company can also take advantage of various tools to advertise our business, grow our client-base, and seek assistance from a world-class support team. With Zapier, our NJ based digital marketing team can move data to and from applications in a more efficient manner. As mentioned, all it takes is a few clicks of our mice to create a Zap.
Our Experience with Zapier So Far
SmartSites has been using the Zapier online tool for some time now. We quickly got the hang of it because there was no learning curve! We managed to start automating repetitive tasks within the first week of using Zapier. Their plug-and-play concept was truly stellar. Some of our connected apps include: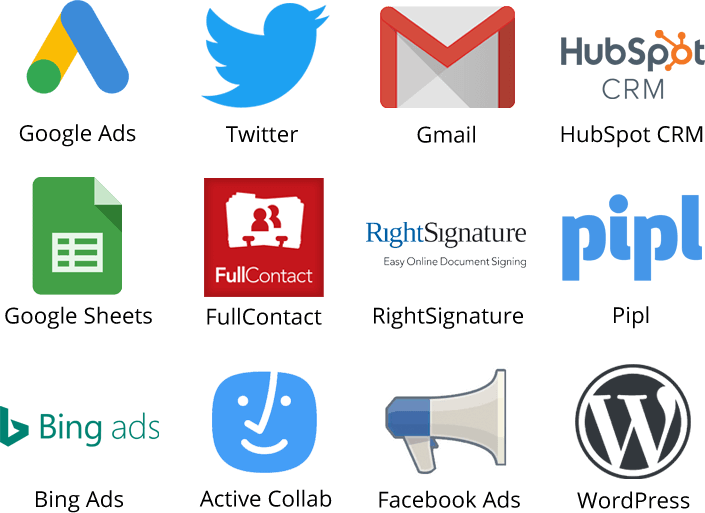 The Future of Collaboration
At SmartSites, we believe that collaboration has plenty of benefits. It provides our team members an opportunity to increase productivity and to think out of the box when creating new processes and products. After all, the collective wisdom of a group is worth more than the knowledge and ideas of an individual.