Alex the Great is at it again! SmartSites' CFO and co-CEO, Alex Melen, will be a featured panelist at this year's Domaining Europe, hosted in Berlin, Germany. Domaining Europe is an annual event; the goal is to bring together top-level innovators in the global domain industry and encourage the sharing of ideas, business ventures, and overall synergy. The global market is continuously changing, and this event allows for a variety of ideas to merge and thrive. At Domaining Europe, contributors and attendees get the opportunity to explore the new possibilities that ccTLD's and GEO-Domains offer. Domain investors and seekers alike are catered to at this one unique event.
This year, SmartSites' very own Alex Melen will hold a valued spot in attendance. Along with three other domain experts, Melen will sit on an exclusive panel and answer questions from the audience. The discussion will be centered around the ins and outs of developing a domain and selling a business for ultimate success. Held on Tuesday, May 16th, the final day of the event, at 15:00, Melen's session will round out the day including assemblies on Internet Governance, gTLD investing, and more!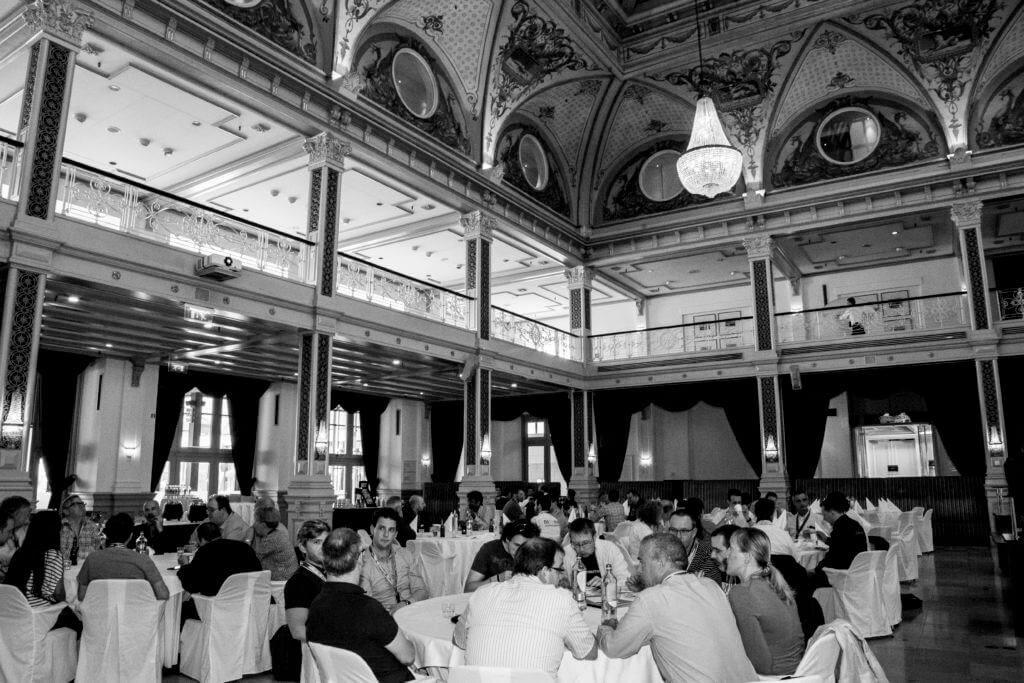 Melen's wealth of experience in the domain industry makes him the perfect candidate for this opportunity. He started his first company, T35 Hosting, back in 1997, at the apex of the hosting boom. One of the first web hosting providers to host 1 million sites at any given time, T35 helped pioneer the hosting industry. Since the founding of the company, Melen has been featured in a variety of noteworthy publications, including Bloomberg, Businessweek, and Forbes. Melen most recently spoke as a featured session leader at HostingCon Europe 2016 and will also be headlining at HostingCon Global 2017 in Los Angeles in April. Melen is often called upon for his expertise regarding web hosting, domains, and business growth trajectories.
These days, in addition to running T35 Hosting, Melen is also the co-CEO of SmartSites, a full service digital agency offering design, development, and marketing out of Bergen County, NJ. SmartSites, along with other notable companies including GoDaddy, Yumi, and Verisign, is a featured sponsor of Domaining Europe '17.
Although the event is across the pond in another continent, in the event that you find yourself in the area, Melen and the entire SmartSites team encourage you to stop by. By following the link provided, you can receive 50 Euros off the price of admission for Domaining Europe 2017. This year's venue is the Steigenberger Hotel Am Kanzleramt, and offers discounted prices to those attending Domaining Europe. Additionally, the hotel is centrally located in Berlin, which makes it an ideal spot for those looking to sneak in a vacation. To learn more about the event, or inquire about SmartSites' services, give us a call at 201-870-6000.