Robert L Promotions, a reputable branded promotion distributor, has unveiled a completely redesigned website with powerful e-commerce features.
Robert L Promotions, LLC specializes in creating unique and creative corporate gifts (such as travel gift accessories, sports water bottles, backpacks, mobile tech adapters, lightweight jackets, and more) as well develops targeted promotional programs for their clients' marketing campaigns. Beside selling advertising specialty products, Robert L Promotions also works as an extension of their clients' corporate teams. For over a decade, they have helped a wide variety of customers maximize the promotional advantages of their corporate gifts and provided outstanding customer service.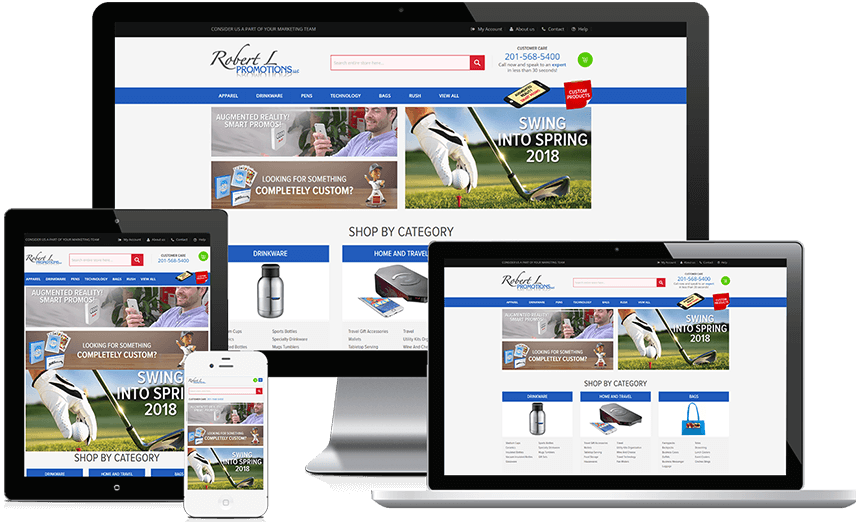 Considering that the use of tablets and mobile devices is on the rise, Robert L Promotions realized that they needed to ensure their website is fully optimized for mobile devices. They were also aware that they could no longer depend on Adobe® Flash. They needed to rebuild their website to ensure it was compatible with today's browsers.
That's not all. Their website required an e-commerce component. In the United States, there were 218 million online shoppers between 2017 and 2018 on average. These individuals not only accessed the Internet through their handheld devices but also browsed products, bought merchandise, and compared prices online at least once. Having these figures in mind, Robert L Promotions approached SmartSites for help.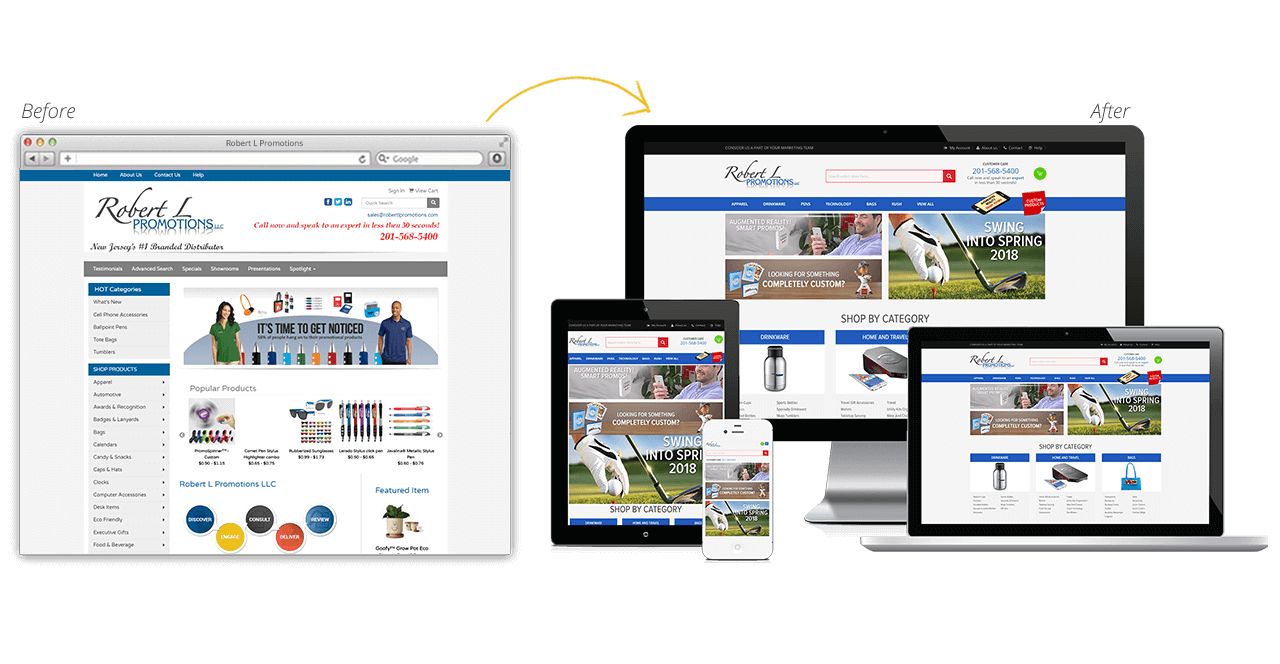 SmartSites is an established digital marketing agency that specializes in website design and Magento development. After understanding what Robert L Promotions fully needed, SmartSites headed straight to the drawing board. The team agreed that the key objective of this web redesign project was to give their customers easier and faster access to corporate specialty products, provide convenient online ordering solutions, and technical product information. That's why each individual product page features a great array of ordering options, which allows Robert L Promotions to reach their potential customers with accurate, personalized quotations. There is even a function that allows the customers to upload their own artwork.
As Robert L Promotions is an advocate of superior customer service, they requested for an online helpdesk functionality that could provide answers with zero-waiting time. The chat feature is prominently located at the bottom-right corner of the screen. Apart from answering their customers' enquiries, they could derive business intelligence and actionable insights from it. They can uncover clues that help them innovate and improve their products and services, and ensure they stay more relevant to the growing customer demands in the emerging market.
Robert L Promotions had plans to increase sales through their redesigned website and tapped the PPC marketing expertise of SmartSites. This move allowed them to put their website on the frontlines from the get-go. They did not have to wait for several months for their site's visibility to increase. This way, they also set themselves up for better sales success.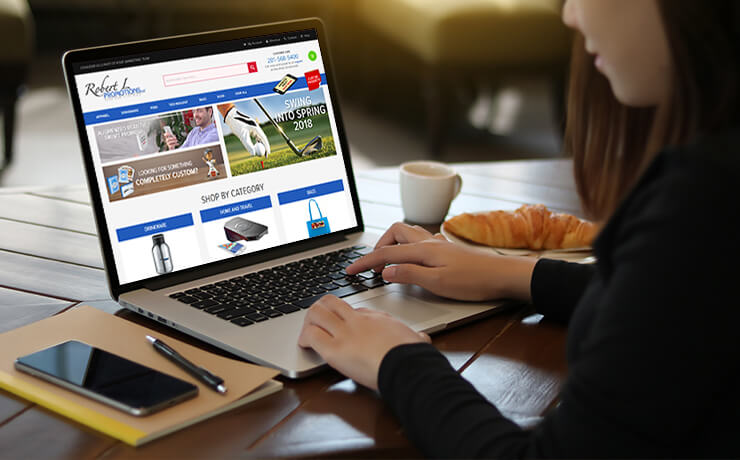 Robert L Promotions (https://robertlpromotions.com) is inviting visitors to explore their redesigned website and enjoy best-in-class integrated promotion services. They are undoubtedly thrilled to debut their new website to potential customers, partners, and visitors who are looking to understand the depth of Robert L Promotions' stellar products and services.