NYC-based construction company renovates their web space with help of NJ-based SmartSites.
GreenTree Construction, a Queens, New York-based residential construction company, recently revamped their entire website. With a fresh new look and ongoing marketing plan, GreenTree will continue to provide the New York Metro Area with the same amazing work they have always done.
GreenTree Construction was originally created by contractors looking to share what they knew with those who needed it. So many people all over the greater New York area need residential construction work, from window replacements to total home renovations and GreenTree is ready for the job! GreenTree services all the way from Queens to Suffolk County, Long Island, and uses their generations of remodeling experience to create beautiful homes all over the East Coast.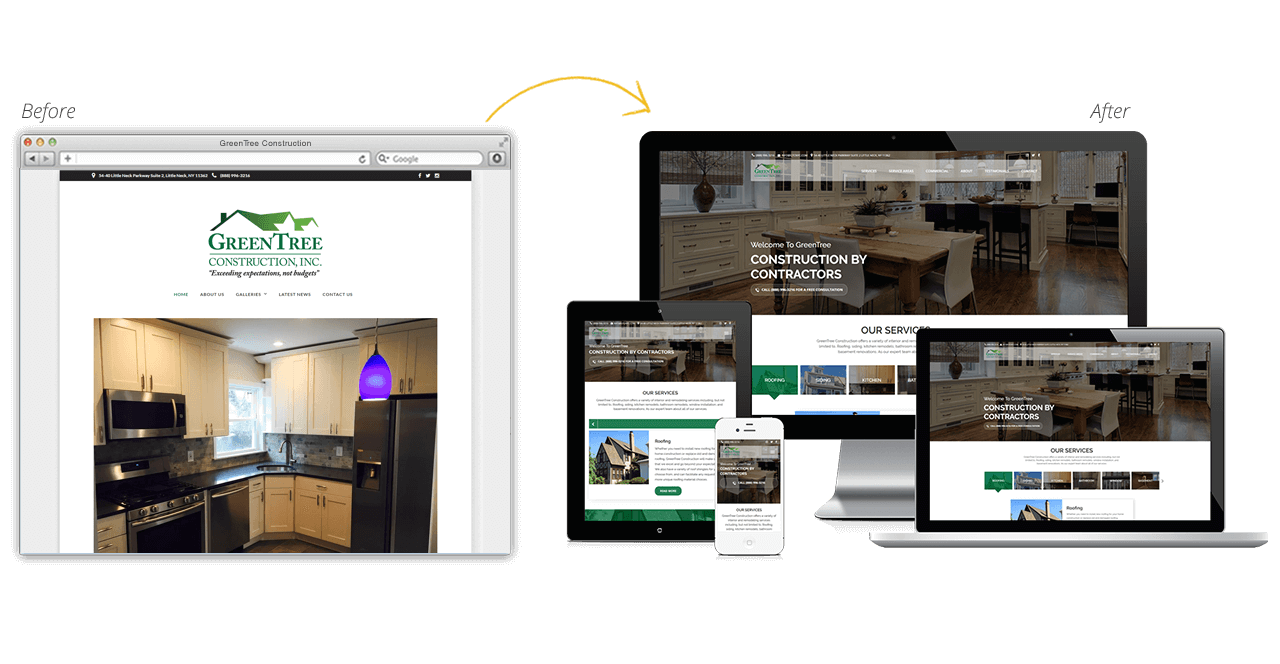 It was only a few months ago that Mike and Peter of GreenTree decided it was time for a change. After working with their old website for a number of years, they realized the site could be better utilized to generate more clientele and track the business's success. They reached out to SmartSites, and began with digital marketing in the form of Google Adwords and SEO campaigns. It didn't take long for GreenTree to realize they liked working with the SmartSites' team. In need of a website redesign, GreenTree took advantage of the one-stop-shop element that SmartSites offers, and engaged SmartSites to fully redevelop the site.
The new site is now totally custom-designed, and features a robust gallery filled with GreenTree's impressive work. Everything from their siding and roofing jobs, to their masonry and basement renovations can be referenced on the new site. The blog is now up-to-date, with weekly postings about living spaces and home remodeling. Information about service areas and explanations on each of GreenTree's services can also be found on the new site.
With the launch of the new site, GreenTree's motto, "Exceeding Expectations, Not budgets" continues to ring true. The user-friendly site will allow them to complete even more exciting new projects.The site works not only on desktop, but also on mobile devices and tablets. It's now very easy for anyone to call or email GreenTree and get a free quote for their project.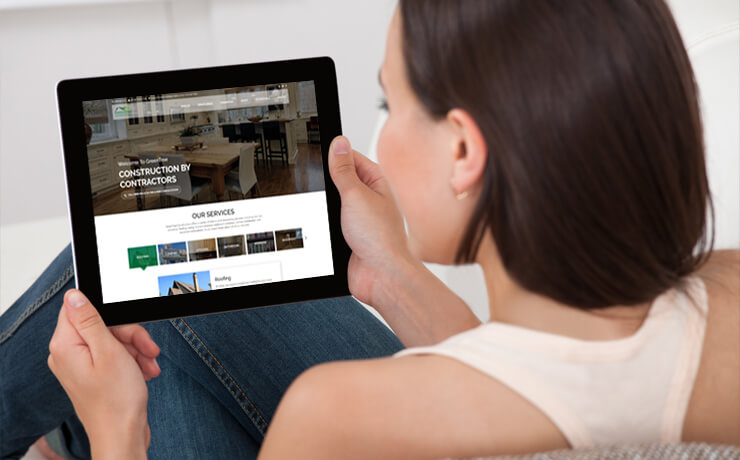 Of the redesign and working with SmartSites, GreenTree Construction President, Peter Molina, said, "Our website before was not up to our standards. SmartSites totally transformed it; they brought our vision to life. Communication with the [SmartSites] team has been nothing but pleasant and perfect. I think we work very well together."
With the GreenTree team hard at work, SmartSites continues to work as the go-to digital marketer for any small business. To get a free quote for your home renovation project, or to view more of GreenTree's impressive work, head on over to greentreenyc.com today!