Having only a website isn't enough to expose one's brand to his or her target audience. Business owners need to start establishing a presence on mainstream social media as well. If you own or manage a home décor firm and did not use social media platforms before, you have come to the right place. Below are a few basic tips to help strengthen the brand-consumer relationship on social media.
Boost Your Social Media Posts or Work with an Influencer
Created a beautiful post, published it, but did not get the amount of likes and shares you have projected? You are not alone. Due to today's competitive landscape, growing one's follower base on social media can be a challenging task. If your post alone is not generating any interaction, you may consider boosting it or reach out to a social media influencer who has an impressive following. Oftentimes, these influencers have already established a high level of trust with their following. In other words, their opinions are gold. For example, if they mention how well your wallpaper products enhanced their interior, their fans are likely to agree with them. That's one small step for an influencer, and one giant leap for your home décor firm.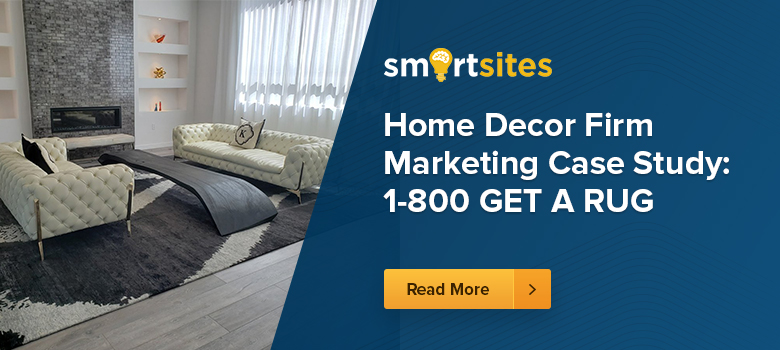 Automate with Social Media Chatbots
Today's customers seldom have the time for lengthy calls. Instead, many have turned to direct messaging on social media platforms. If you have built a huge following, it might become manually impossible to answer all queries in a prompt manner. A good way to tackle this challenge is to implement social media chatbots that can automate personalized messages. By reducing the amount of time that your company needs to answer product or service inquiries, your team will be able to keep customers happy.
Post Updates Consistently
To maintain steady interest of followers, it is important that one releases consistent updates. Popular types of content include promotional offers, upcoming product releases, and more. You can even keep the information exclusive by unveiling it on your social media account before disclosing on other platforms. Home décor firms can also consider sharing quick tips on decorating according to the season. In addition to that, business owners can encourage healthy conversations in the comments section of the post.
Find and Use a Signature Format for Each Post Type
From preferred color schemes to logo placement to font types, home décor brands may use different formats for different types of posts. For example, they can publish wide-angle photos for interior shots or flat-lay photos for product shots. The goal is to register such formats into the followers' subconscious and establish a connection with them. Remember that creative visuals often offer more value than words.
Run Social Media Contests
Conducting contests on your home décor social media account is a great way to increase traction, followership, and engagement. Ensure that these contests are relevant to your products/services; involve fun and simple steps; and include the use of trending hashtags and handles. For example, followers who like and repost your photo on their Instagram feeds will qualify for the contest. After the cut-off date, your team will compile all entries and conduct a lucky draw. Finally, the winner will walk away with a set of luxury home décor products.
We hope that this non-exhaustive list will help you strengthen your home décor brand's digital presence. If you are looking to hire a professional home décor online marketing team, do not hesitate to contact SmartSites for assistance today.