Today, an increasing number of law firms are utilizing digital marketing to increase their online presence. Not many lawyers, however, have search engine optimization knowledge to achieve the best search traffic results for their practices. If you are looking for ways to boost your organic search rankings, here are some useful online marketing strategies for lawyers to surmount hurdles.
Use the Right Primary and Secondary Keywords
Primary keywords are the page content which focuses on bulk of content and is general. For example, DWI Lawyer New York. Secondary keywords relate to the primary keywords and are more specific, for e.g., DWI Legal Cases California.
What you should do is to create content that addresses both primary and secondary keywords in a natural way. You do not have to stuff the keywords into your content, but at least make sure they are mentioned once on every page on the website. Remember to also link your keywords to the inner pages of your website.
Optimize URL Structures
Also known as uniform resource locators, URLs are the addresses of web pages. This is an area that requires your attention when it comes to on-page optimization. A good URL structure helps both humans and search engines to gather knowledge about the content. That is why it's important to include one or two relevant keywords in the URL. These keywords inform search engines what the page is about. If you notice any unimportant keywords in the URL, remove them.
Harness a Content Strategy
To harness an effective website, your content must be meaningful, attractive, appealing, informative and accurate. Weekly postings are a good way to command interest of your readership which in turn is attractive to google. Sending regular newsletters ensures that the content of the site is also etched on their minds.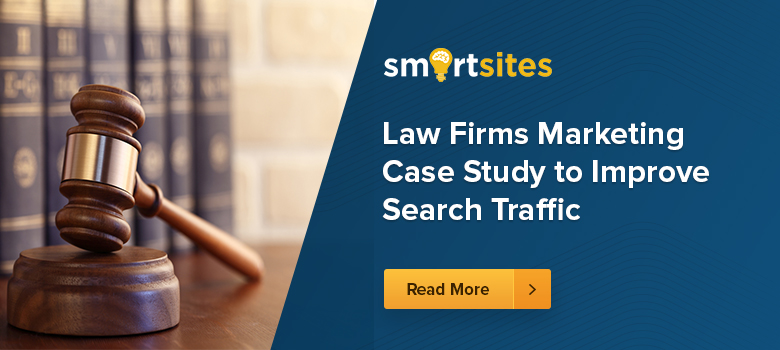 Optimize with High Quality Links and Images
Attaching links to your site is a significant method to improve your SEO. You can approach industry leaders or even volunteers to provide advice columns such as "ask a lawyer" posts. Infographics can succinctly breakdown difficult information so that it is more accessible to the audience. Visual information creates a greater impact and is a useful method of sharing information.
Regular Monitoring and Updates
To continuously optimize your site's performance, it is important that attorneys monitor their search traffic on a regular basis. A gateway to running at peak performance is making frequent updates on the websites. These frequent updates will keep the reader involved, engaged and always posted of developments. It also shows that the attorney is deeply interested to keep his or her readers informed, which is like having a live relationship between attorney and reader.
Publish YouTube Videos
Videos enhances your website rank. Attorneys can use videos to share advice to clients, which value adds to gaining a better understanding of your firm's attorneys and various areas of practice. Videos involving question and answers sessions is greatly advantageous for proper understanding of the legal practice in question.
To summarize if lawyers are looking at more ways to enhance and optimize the firm's website, one should perform keyword research. In addition, harness a content strategy, keep high quality webpages, attract high quality links continuously, monitor your sites performance, and make use of videos.