exotic secrets lingerie is a renowned retailer of exotic and intimate apparel brands and products, including Colombian girdles, hosiery, sexy lingerie, and more. They have taken their business to the next level with the launch of a redesigned website.
Working hand in hand, exotic secrets lingerie and SmartSites are happy to reveal https://exoticsecretslingerie.com – the latest online destination to shop for the trendiest and sexiest lingerie, panties, bras, swimwear, hosieries, Colombian girdles, sleep wear and more at the most competitive rates.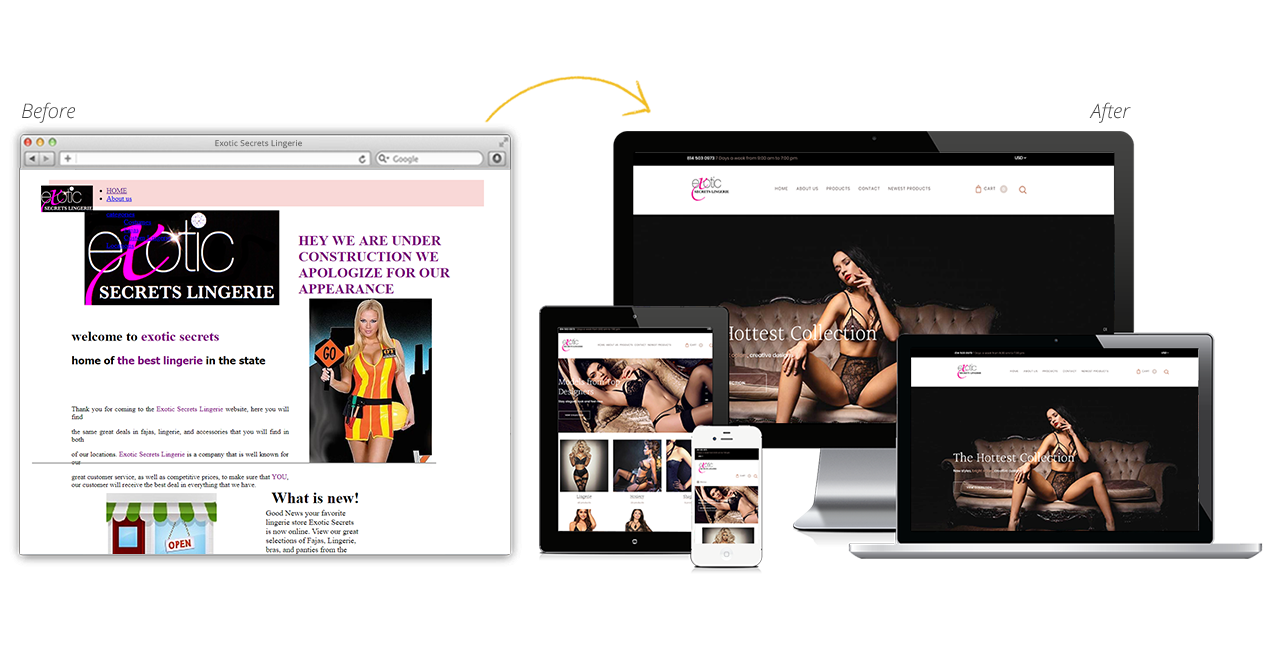 The client wanted an online portal that was easy to use, had slick navigation, and allowed shoppers to find exactly what they were looking for within seconds – be it a lace boyshort set, satin babydoll and robe set, or a seamless high waist panty enhancer.
exotic secrets lingerie's website is built on the Shopify platform. The client chose to create an online store via Shopify due to its rich features, simplicity, reliable payment functionality, efficiency, and quality. Basically, the e-Commerce platform ticked all of the boxes of what the client had in mind for an easy-to-use website whether on the front-end or the back-end.
Just like how exotic secrets lingerie is committed to providing products that offer uncompromising comfort and satisfaction for their customers, they wanted to offer a hassle-free online shopping experience for their customers.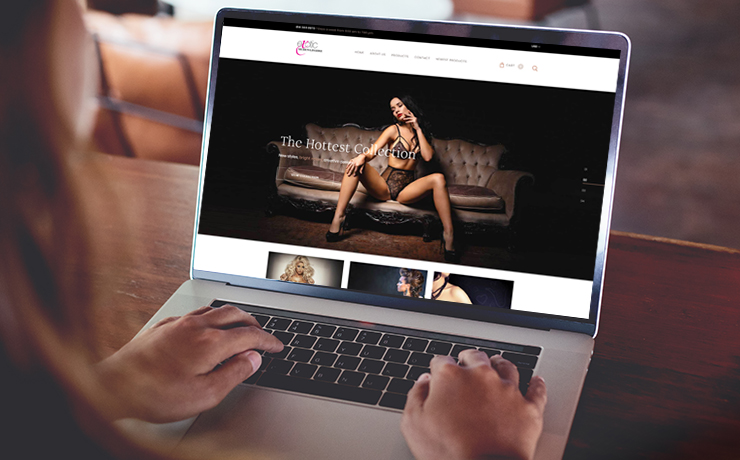 Without navigating multiple inner pages, customers can find the latest products via the top menu on the home page. The latest intimate apparels can be viewed via a two-step process: Load the website and click on NEWEST PRODUCTS. Alternatively, shoppers can make use of the PRODUCTS drop-down list to narrow down their search and save more time.
Shoppers can even get prompt assistance from the client's Live Chat feature, which is located at the site's footer.
exotic secrets lingerie is not afraid to make a bold statement. Their new website features an assortment of apparel product photography with live models. It's a smart move that has allowed them to give their products a level of shape and character that mannequin or lay-down shots just can't. It also helps potential customers to envision what the product will look like on them.
Today, Instagram is a popular social media platform that has captured the hearts of many users from all walks of life. From Instagram stories to filters to colorful galleries of pictures, embedding Instagram feeds on one's home page is an excellent way to optimize the website.
That is exactly what exotic secrets lingerie chose to do. Having seen the powers of the social media platform and how it can help businesses step ahead in the game and enhance brand authenticity, the client featured their latest Instagram feeds on the home page.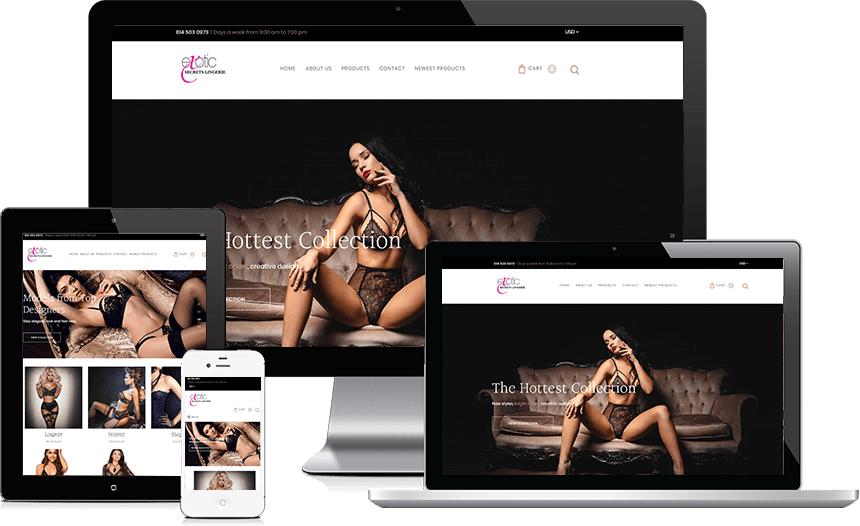 At SmartSites, we would like to thank exotic secrets lingerie for the opportunity. It was a pleasure working with them to redesign their website and online store.
If you want to follow the footsteps of exotic secrets lingerie and build a website to sell your products online, improve your bottom line, and strengthen relationships with the target audience, don't hesitate to give the SmartSites team a call today.