Filter manufacturer gets website redesign on the latest Ecommerce platform.
Clark Filter is a manufacturer of specialty air filters, remedying environmental dust collection. Although perhaps not the most glamorous of industries, it is integral for not only the overall well-being of a building, but also continual maintenance.
As a factory authorized dealer and distributor of low pressure air, vacuum, and filtration equipment, Application Associates handles quite a few different manufacturers. Clark Filters is one of them, and needed a site dedicated specifically to their offerings. SmartSites understood this unique situation, and created a site to not only solve Clark FIlters' issues, but also to mesh well with the rest of Application Associates' brands.

Issues with the old site were abundant. Previously, customers were directed to an outdated website built on a custom, proprietary CMS. This was problematic, as it made any updates or changes to the site extremely difficult. Tasks that should have taken minutes were extended into week-long initiatives. This was inefficient and simply would not do. SmartSites therefore worked hand in hand with Application Associates to reposition Clark Filter's position on the overall site.
The first change to come about was a transfer of platforms; instead of the old proprietary CMS, SmartSites built Clarkfiltersdirect.com on Magento, a premier Ecommerce platform which encomapsses over 29% of all Ecommerce market share. Then was the task of upgrading the site to include a fully responsive layout, complete with mobile capabilities. This would allow potential customers to easily access products and product information wherever their location.
Additionally, SmartSites improved the search function on the site so that customers could enter their PO number and easily preview orders and/or invoices.; this greatly improved the 'My Account' section as well as the overall user experience. The processes for both site visitors as well as administrators were therefore greatly simplified.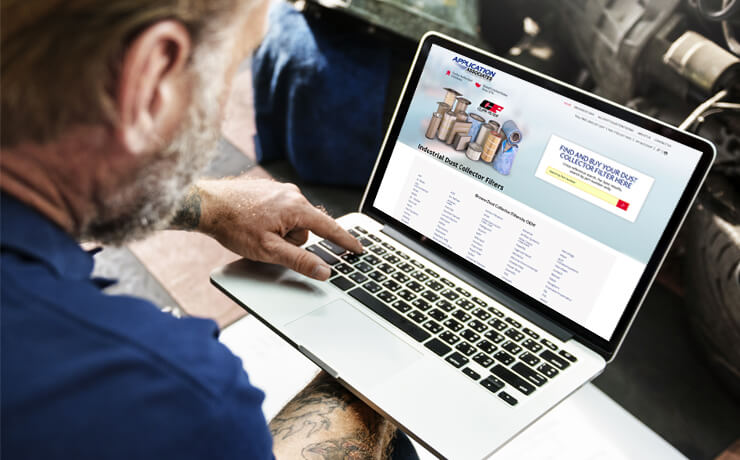 The new Clark Filters site now functions as a wonderful addition to the ongoing success of Application Associates. In order to see even more impressive results, Application Associates and SmartSites continue to work together through digital marketing initiatives.
Of the collaboration, Application Associates'  President and Owner Ed Murcia has said, "Michael and his team did an amazing job with our full website redesign; the site looks awesome! Alex and his team did outstanding work managing my PPC campaign. I'd highly recommend SmartSites."
To learn more about the specific solutions Clark Filters Direct offers, visit the site today, or givge them a call at (800) 327-2247.