Blue Water Point, an Oak Island staple located in the heart of North Carolina, reels in new clientele with website redesign
Motel, Marina, Resort, oh my! But 'oh my' is the best response, and it's often said with a grin from ear to ear when vacationers visit the beautiful Blue Water Point Motel, Marina, and Resort. Open for business since 1978, Blue Water Point features the gorgeous Oak Island beach-scape in North Carolina. The only thing about the business that didn't evoke beauty was their old website. SmartSites knew exactly how to fix this.
Simply put, the old site was outdated and disorganized. Visitors didn't know that Blue Water Point was actually three business in one: a Motel, Marina, and a Restaurant. SmartSites needed to figure out how to convey the multi-level business platform in a user-friendly, responsive, and exciting new layout.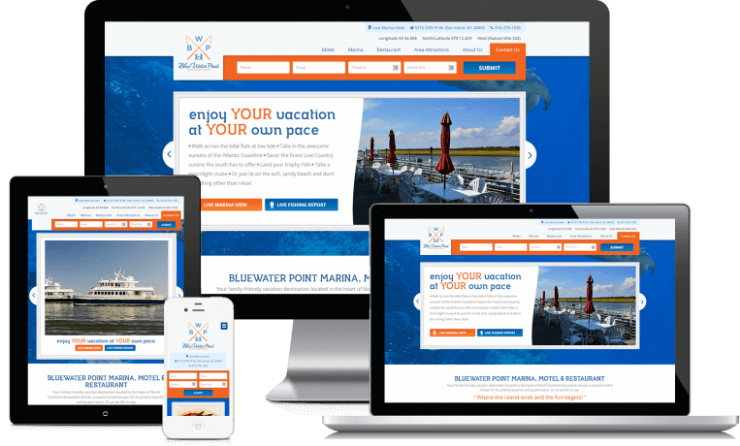 The site also needed images! The old website did a disservice to the beauty that is the Oak Island Marina. The SmartSites team redeveloped the site to give off a fresh, new vibe. Because the majority of Blue Water Point clientele are boaters and fishers. SmartSites implemented a weather data feed, a 3-day Tide Chart, and a live view of the marina itself. Given that the new site is mobile responsive, visitors can even verify slip rates while out on a Pontoon Boat trip! These changes not only improved user experience for the boaters and fishers, but also proved to be instrumental for short-term vacationers who wanted to know how to pack for their trips!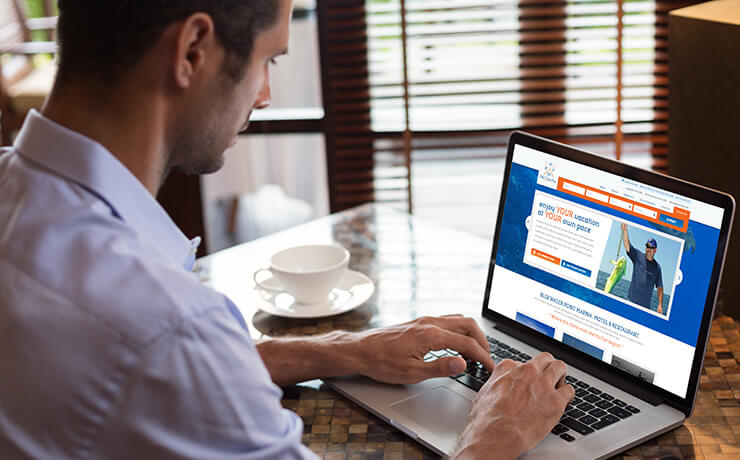 With the new site up and running, Carl Mickey, Jr., the owner of Blue Water Point, can now resume his post handling the business operations. It looks like smooth sailing on this body of water!
Visit the site now to book your stay!