Advanced Comprehensive Laboratory is a trusted laboratory partner and provider for highly advanced clinical laboratory services. Backed by a seasoned Board of Directors and the ability to leverage the latest lab technologies, the company is able to maintain more than five decades of excellence in medicine and biology.
Since their inception, they have been providing quality lab solutions all over the United States. Offering competitive pricing and unmatched accuracy, they continually strive to become a trusted partner for all their clients' clinical laboratory needs. Advanced Comprehensive Laboratory has a solid reputation of providing exceptional customer service, as they believe in treating others as they would like to be treated.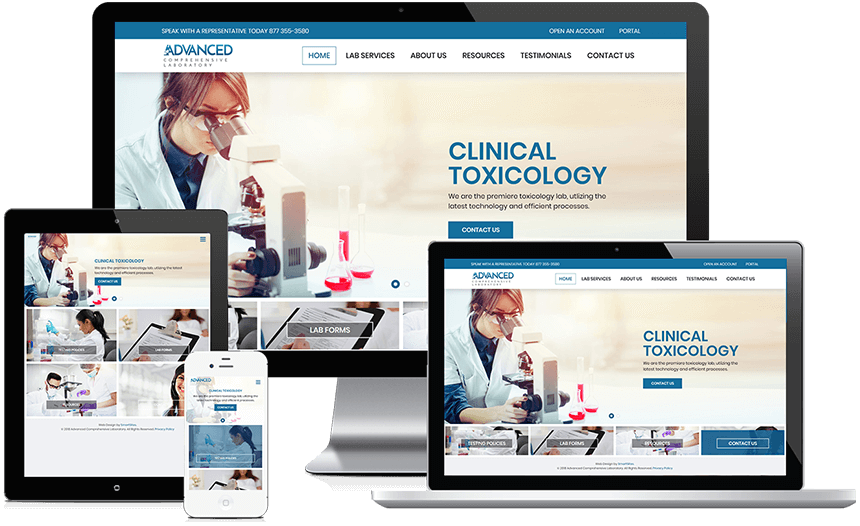 Advanced Comprehensive Laboratory has been in the business for many years. Over the course of several years, they made various attempts to remain current. However, their website presence and brand had become somewhat dated. The look and feel of their old website was generic and cold. Their messaging was not focused enough and was aligned to outdated best practices.
Hence, Advanced Comprehensive Laboratory's management team decided to make significant investments to revitalize the brand and enhance their market positioning. That's when they started to search for a reliable digital marketing agency in New Jersey. NJ Web Designer SmartSites was soon included in their list of considerations, as someone who could actualize their plans to facilitate an overhaul of their site. Based in Bergen County, NJ, SmartSites has accumulated years of experience working with small to medium sized businesses.
When Advanced Comprehensive Laboratory initially reached out to SmartSites, the web design client informed us that their clientele had been growing substantially throughout the years. Instead of just having a "business card website," they wanted something new that provides a clear and concise message of who they are as well as what they stand for when it comes to lab services.
Advanced Comprehensive Laboratory chose to go with a website design that boasts a clean design and employs a consistent site-wide navigation system. They wanted to have a menu functionality that directs their visitors to the information that is most relevant to them, i.e. their testing policies, lab forms, and more.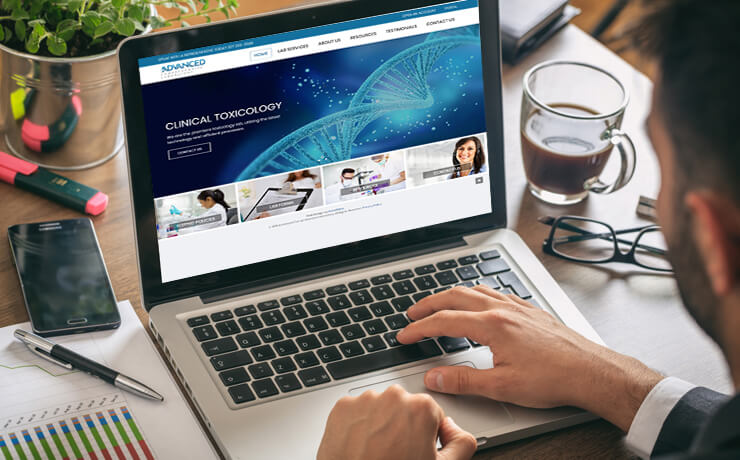 Intuitive features include call to action features at the top. Visitors, who wanted to contact a representative, can see the contact details at home page without having to waste time navigating to an inner page. If visitors were lab practitioners themselves, and wanted to collaborate with client, they could open an account by clicking a link located at the top right corner of the home page. Again, no time wasted!
SmartSites was fully aware that Advanced Comprehensive Laboratory needed their website to be responsive with all mobile devices. That's why the site is built in a way that's easy to navigate on a wide spectrum of portable devices and web browsers.
Lastly, Advanced Comprehensive Laboratory wanted to provide a resource hub for their clients. An articles page was added so that they could constantly update their content with company announcements and other helpful articles with exceptional ease.