Email marketing is recognized as an effective form of digital marketing. Business owners can communicate with their customers and even increase revenue by sending proper emails. The content, however, must be useful and relevant. In this post, you will learn several chiropractic email marketing methods to give your business a boost.
Establish a Targeted Subscriber List and Engage via Newsletters
Always aim to make it easy for potential clients to subscribe to your email list. Avoid requesting too much information as this may put them off from joining your list. It is a good practice to place subscription links on all of one's blog posts and other relevant pages on the website. After getting the information you need, it is important to inform visitors the kind of information they will be receiving through the emails. Subscribers typically unsubscribe from mailing lists when they do not get what they were expecting.
Email newsletters are one of the best forms of content to deliver because they can contain the latest industry news, operational details and/or educational information about your practice. Utilize them to improve patient engagement, reactivate patient memberships, and generate patient referrals. In addition to designing newsletters that match brand image, remember to send fresh content on a weekly basis.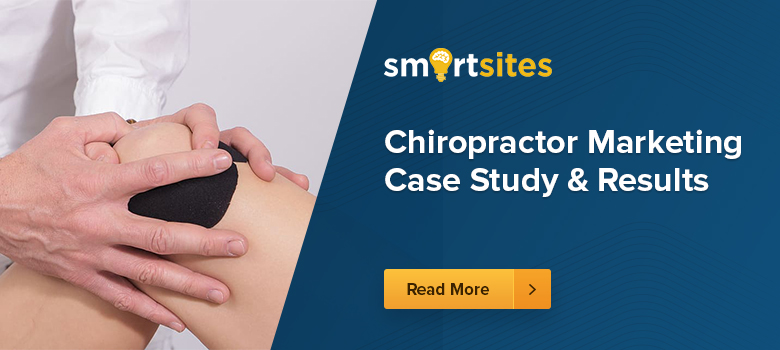 Keep Emails Focused and Clear
Subscribers can get annoyed if they receive emails that are all over the place. Identify your goals for sending them and keep the emails focused. For example, chiropractors may send marketing emails to alert customers about new goods and services. Alternatively, operational emails can be sent to give clients updates about one's business. Avoid sending informational emails about your latest treatment options and combine them with miscellaneous content such as temporary opening hours or other news about upcoming office renovations.
Ensure that Emails are Readable on All Devices
Capture and maintain your readers' interest by making the email content readable and interesting. Instead of using long blocks of text, insert images to break the monotony of text. Additionally, stick with short paragraphs and sentence and simple language to prevent readers' fatigue. Always to remember to proofread your content before hitting send.
Some chiropractic clinics focus too much on closing sales. Do give sufficient attention to creating value for subscribers when it comes to email marketing. This way, you can develop long-term relationships with your audience. Who knows, your subscribers may become future patients when the need arises.
Now that you understand the importance of creating value, ensure that all of your content is optimized for different computers, tablets, and smartphones. Consider sending test emails to your team and notice how they look on different mediums.
Avoid Spam Classifications by Sending from Official Company Email
Yes, it's important to write captivating and exciting subject lines as most individuals look at them before opening the emails. The problem is that no one wants or dares to click on emails from unknown senders. Familiarize yourself with all of the spam guidelines and follow them. In order to avoid getting filtered to spam by mailboxes, use your official company email addresses.There you go! Email marketing is a wonderful way to build relationships with potential clients and increase sales. Always follow approved strategies so that you eliminate the risk of losing clients.