Not only do websites allow pediatric dentists to establish and build their online presence, but websites also allow you to pre-educate patients, facilitate workflow, and more. If you need web design for pediatric dental clinics, it is recommended that you go for customized web design that helps individualize and differentiate your practice. This way, you can also create a stronger foundation that brings consistency to all print and web marketing. Let's check out some inspiring websites for pediatric dental clinics:
ABC Kid's Dental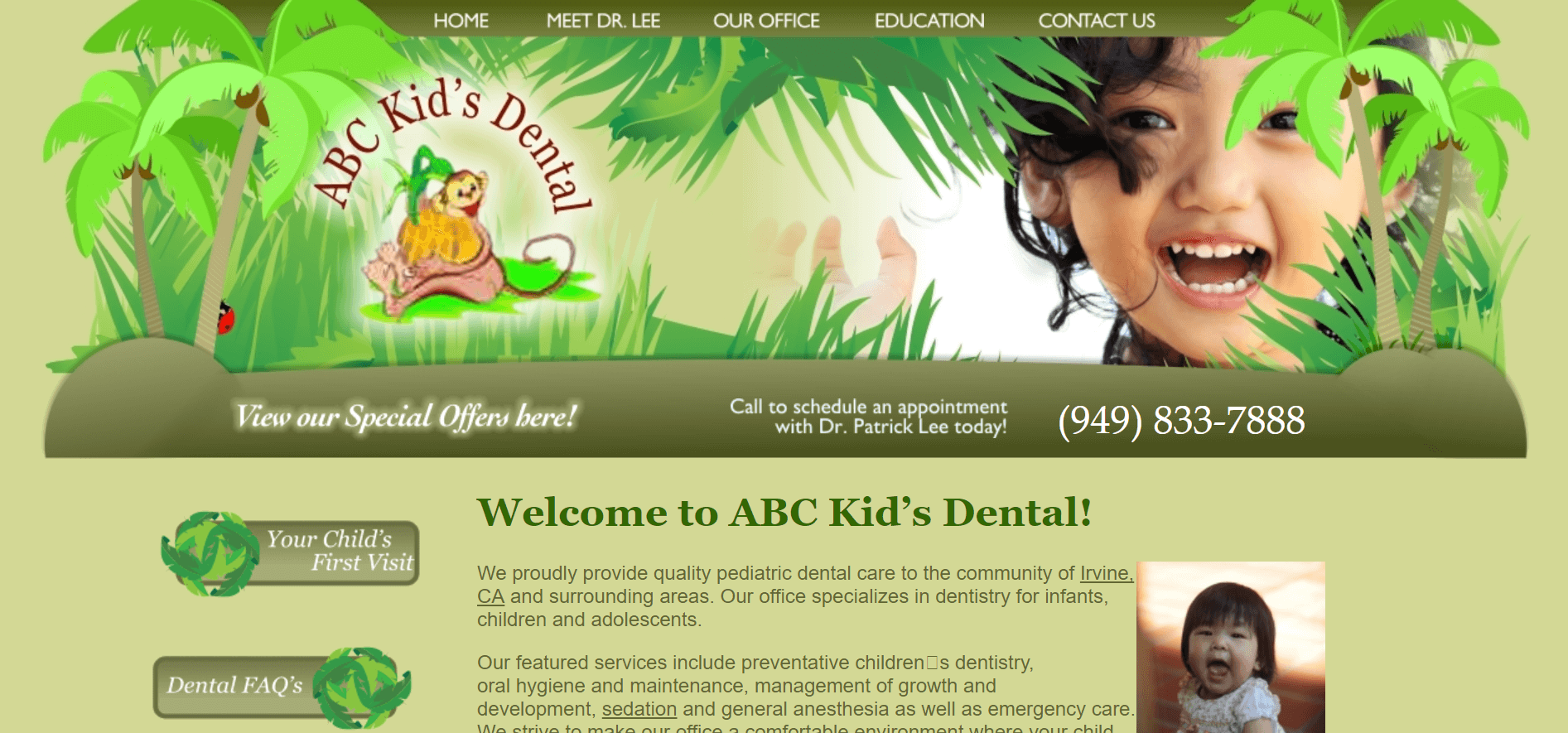 This colorful and nature-inspired website features animations that emphasize children dentistry. If you wish to enhance your site's child-like theme, you can add cartoon characters. Another thing that we love about the site is their before and after gallery that showcases photos of the clinic's current patients and their treatments. If you have dental education material to share with your audience, you can make the experience more engaging by embedding dental videos on your site.
Kidz Smile Center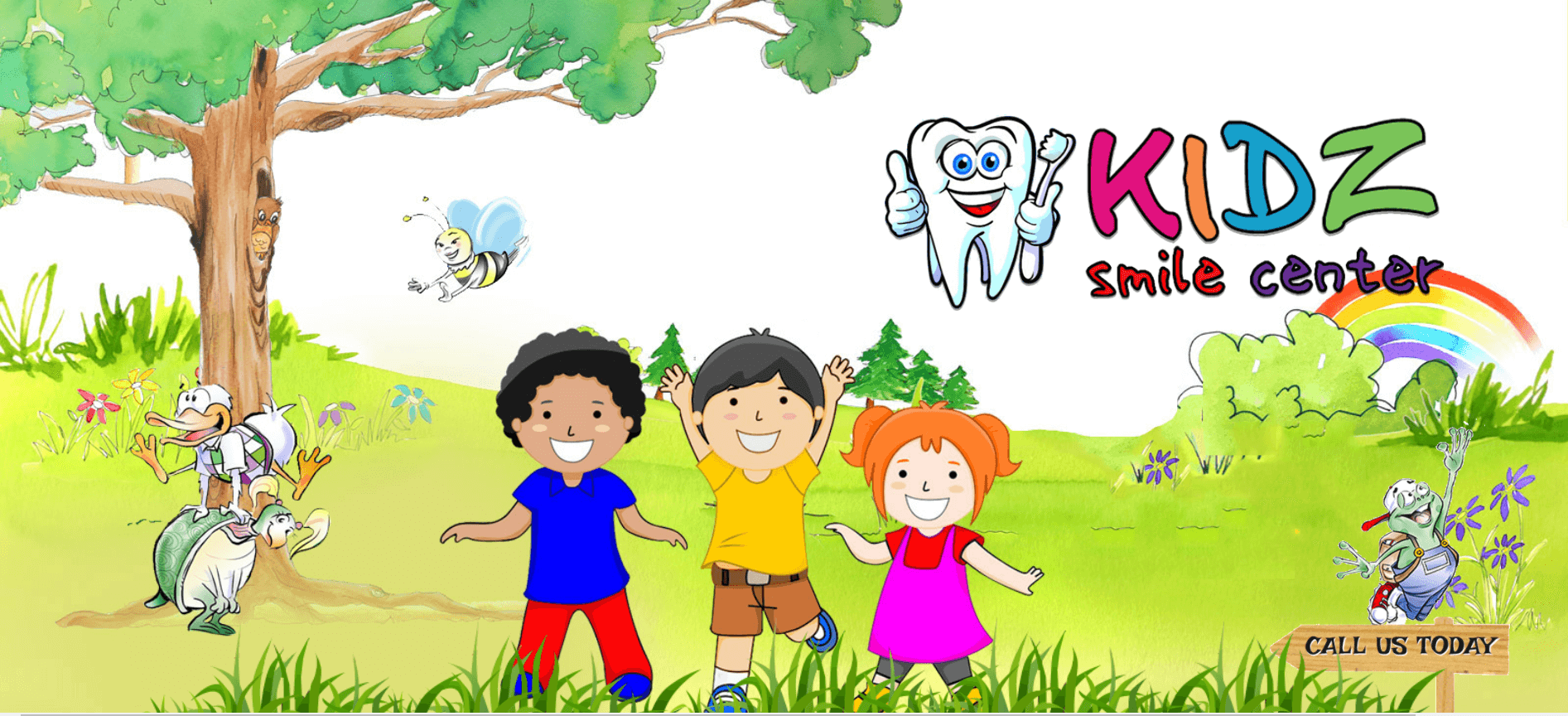 If you aim to provide anxiety-free, fun, and memorable experiences for all your young patients, you can support your intentions by creating a site that's colorful. A fun-looking dental website like Kidz Smile Center was designed to attract all kids through the use of entertaining characters and bright colors. Your site should not only make it easy for parents to navigate. You need to make sure your young patients can also navigate the site on their own without needing assistance.
OC Kids Dental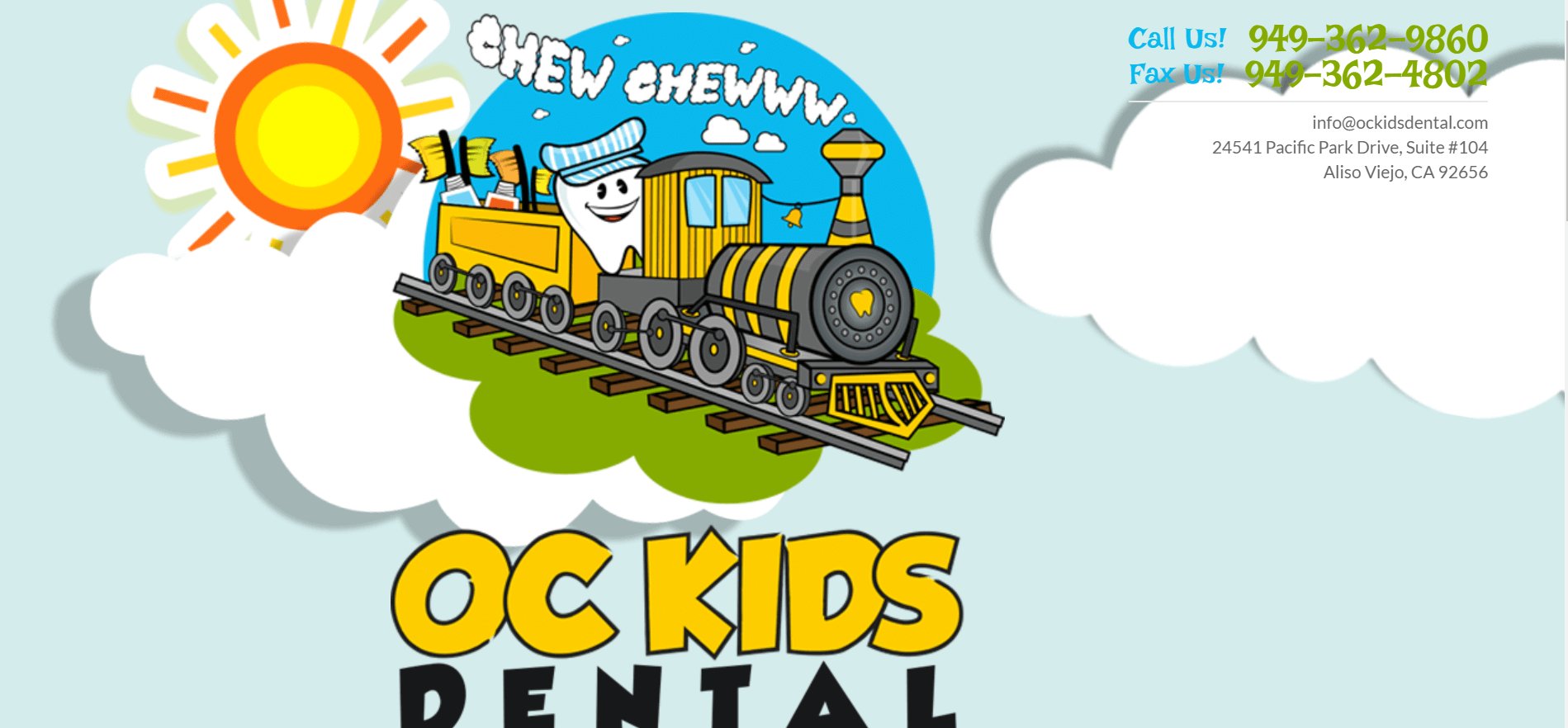 Want to promote good oral hygiene habits and educate your younger audience on dental growth and development? Check out how OC Kids Dental showcases such information on their website. For this project, the owner envisioned her kids' dental website to be fun and interactive, thus she decided to go for more contemporary and colorful styles. It is always a good idea to make information about your practice easily accessible whilst integrating colorful illustrations. You may even feature a smooth animation of clouds to create a comforting atmosphere for both young patients and parents who might be visiting your office.
Dentistry 4 Kidz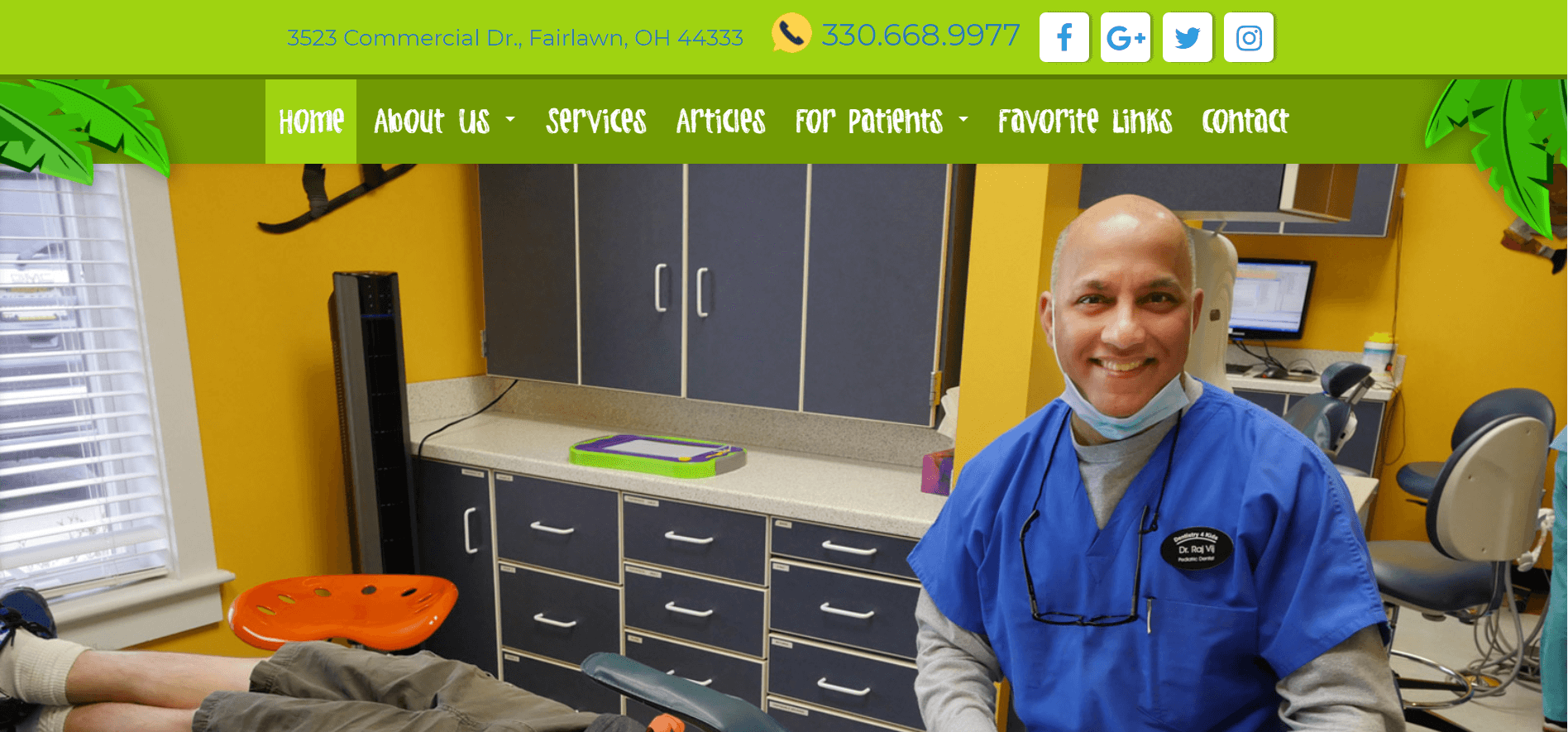 If you are looking for a website design that's eye-catching, you can never go wrong with customized animated headers. Next, make sure that your site has on-site SEO and is also mobile accessible. You may go a step further and feature a slideshow of your office, an array of specialized videos, and a before and after gallery. Another key take-away from this site's design is how easy it is to contact the office. Always make sure that a contact form is visible at all times.
Dr. Pearose Pediatric Dental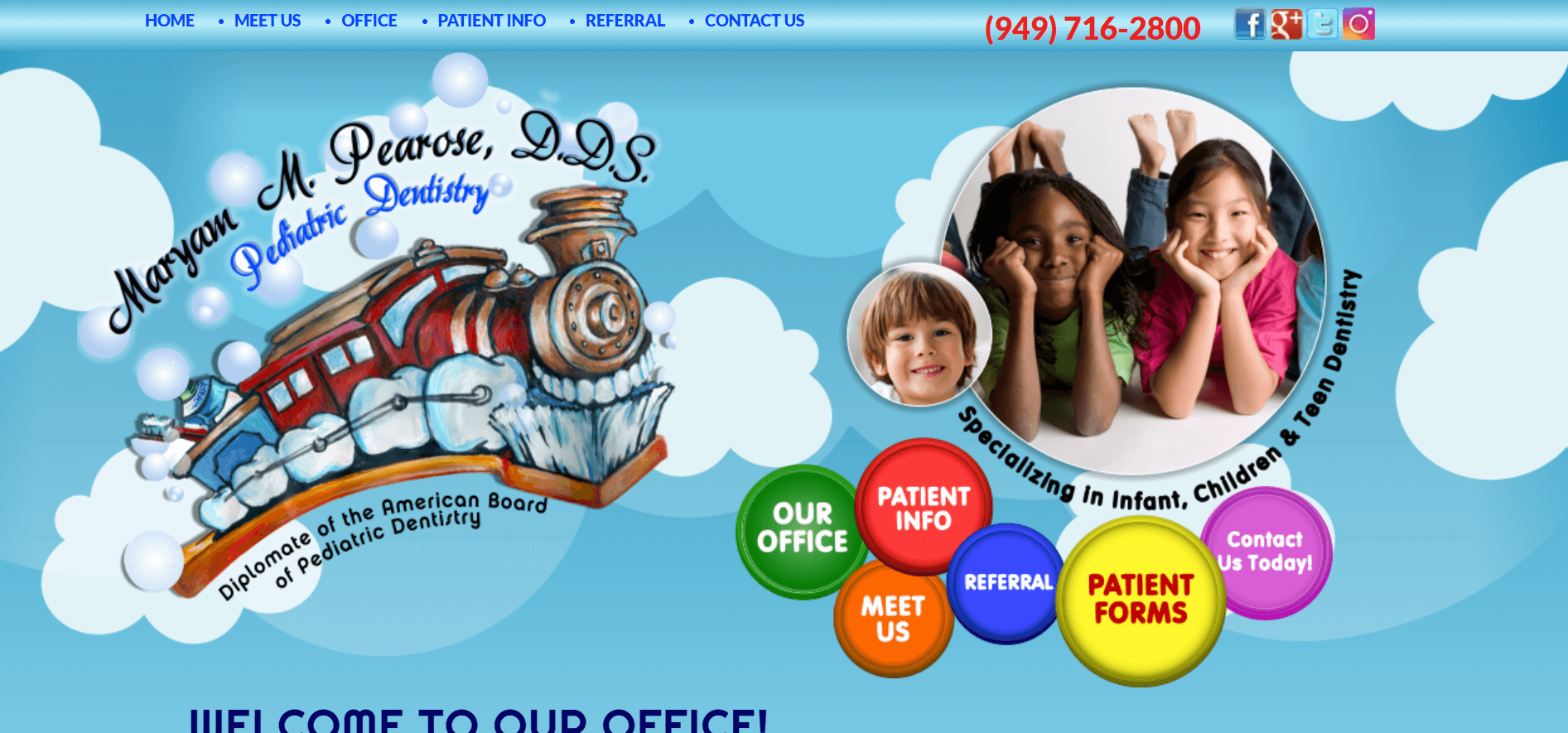 This pediatric website design features a generous use of visuals and embraces colorful elements. The focal point of the site's design is the customized front page with automated slideshow. Dr. Pearose Pediatric Dental's website is a perfect example of sites coming with web editors. It allows business owners to input specialty content whenever necessary.
If you are looking for a web design team that can help you design stellar websites for pediatric dental clinics, give SmartSites a try today!